The Last Train


Trainer & Cheats

von

The Last Train


Trainer & Cheats

von

Top 1 Cheats in PLITCH
Kostenlose Cheats
Sprit auffüllen
Alle Cheats anzeigen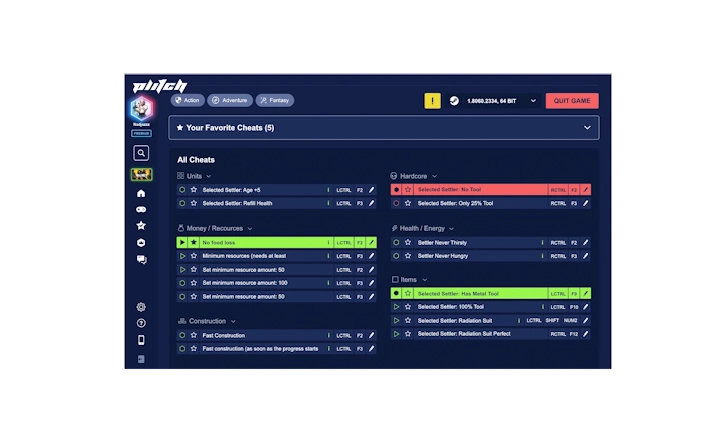 2 Cheat-Codes
The Last Train
Lade PLITCH herunter und installiere die App.
Erstelle einen kostenlosen oder Premium-Account.
Öffne den PLITCH-Client, suche nach deinem Spiel und fange an zu PLITCHEN.
* Kaufe The Last Train in einem der unterstützten Stores, um es mit PLITCH nutzen zu können.
Kostenlose Cheats für The Last Train
Diese Cheats sind kostenlos und für jeden verfügbar.
Vorbereitung (Explore Menü öffnen und schließen)
FAQ and More
The Last Train: Ein Abenteuer auf Lebenszeit!
Unterstützte Stores*:
Entwickler: Erscheinungsjahr: Letzte Trainer-Aktualisierung:
Smash Game Studios
2018
24.08.2020
Vollständiger Name: Herausgeber:
The Last Train
Smash Game Studios
Entwickler: Erscheinungsjahr: Letzte Trainer-Aktualisierung: Vollständiger Name: Herausgeber: Unterstützte Stores*:
Smash Game Studios
2018
24.08.2020
The Last Train
Smash Game Studios
Diese Spiele könnten dir gefallen