Attention please, fellow dungeon crawlers! Today is all about our favorite topic: caves and subterranean worlds. But why actually? You're rightly wondering why we're coming up with such a blog today of all days. Well, the answer is as simple as it is obvious: We have a curious holiday to celebrate.
If you're sitting in front of the screen with a lot of questions popping up in your head, here's the explanation: June 6 is "International Day of Caves and the Subterranean Worlds". And no, we didn't make it up. It really exists!
Hardly anyone knows the holiday. But we are very familiar with unknown gems. Besides, we are sure that you will find both old acquaintances and new friends in our list of the best dungeon games today. But enough with the opening speech!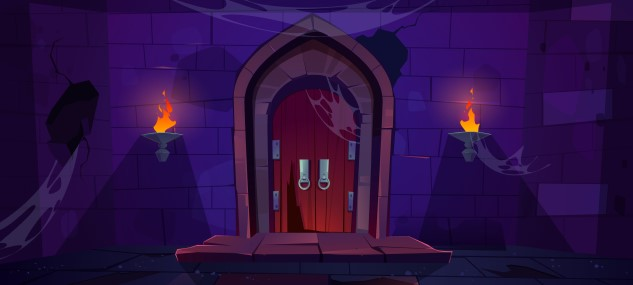 Now it's time to go to the caves. Please don't bump your head and just follow our trail. On it, we have laid out five terrific games for you, which we would like to introduce to you. Let's go!

1) The Dungeon of Naheulbeuk: The Amulet of Chaos
Let's start with a game that is not even two years old, but whose caves already feel like home. We are talking about The Dungeon of Naheulbeuk with the promising subtitle The Amulet of Chaos. And the actual game is as extensive as its name.
Naheulbeuk combines RPG elements with tactics, adventure, action and a huge pinch of humor. In the game you don't just get to guide your party through the dungeons, defeat enemies and solve quests. You'll also have a lot of laughs, so it'll never be boring. And yes, of course, you can also have a dwarf with a large, self-forged weapon as a companion.
With the help of our cheats, you can even customize and improve your gaming experience in The Amulet of Chaos. Not only can you increase the max weight of your items, but also your skills, the movement and attack points of your characters, and your gold supply.
But you can not only make the game more accessible! If the game is too easy for you, our trainers and codes will make it more challenging for you. In short, you can play exactly the way you want.

2) Darkest Dungeon I
Almost a hundred thousand people on Steam agree: Darkest Dungeon I is a fabulous game. And we at PLITCH absolutely agree! You want to know why? Phew, where do we start? With the roguelike elements? With the crisp, turn-based combat? Or with the gothic charm? We'd love to talk about everything at once, that's how brilliant the game is and how well the individual game components fit together.
The procedurally generated dungeons offer you at least 80 hours of gameplay and, above all, they have the advantage that they are, by definition, a bit different every time you play. Thus, the replay value is enormously high and no round is like the previous one.
And speaking of no round being like the previous one: thanks to the PLITCH codes, you can even customize each of your runs as much as you want and create a completely new game. Increase the number of your items as well as your gold, crests, certificates, and anything else that seems too low. Or you can switch to Godmode or set the strength of your attacks to Insta-Kill. As you can see, the possibilities are almost unlimited.

3) Spelunky I & II
When the first Spelunky originally came out in 2008, no one thought it would go through the roof so much. Developed by a small indie dev, it was able to build a large fanbase very quickly. And by the way, the singular in the phrase "indie dev" is deliberate. After all, there was only one programmer, who goes by the name Derek Yu.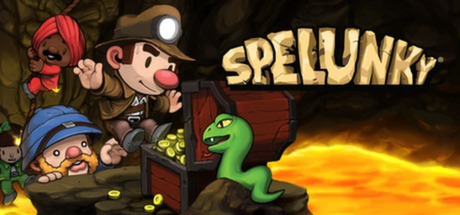 Spelunky
In the meantime, the programmer has become a legend. With Spelunky, he earned a lot of credit back then and is still praised today. That's why the successor Spelunky II was received very positively and was bought and played en masse right at the release.
But what are the games actually about? Here's the short version: You are a spelunker (who would've seen that coming?) and can let off steam in randomly generated dungeons. As in the second game on our list, the procedural generation means that no two runs are the same, but unique.
Just try one or more of our cheats on your next expedition through unknown caves. For part 1 we have infinite gold, infinite ropes, lives and bombs on offer. And of course, part 2 doesn't go empty-handed either. Here you also have the possibility to manipulate the mission time, the jump height or the hearts.

4) Crypt of the NecroDancer
You like a charming pixel look and have rhythm in your blood? Then Crypt of the NecroDancer is definitely your game. It gets down to business in true roguelike manner. The highlight: Your attacks are in sync with the music. And now for the ultimate feature: You can even include your own MP3s and shred your way through the caves to your favorite music.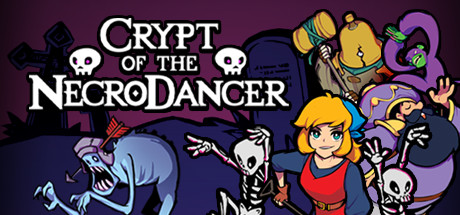 Crypt of the NecroDancer
In the meantime, the devs have released another game. Industries Of Titan is just as cool as the Canadians' first work. But back to Crypt of the NecroDancer. Because now we'll talk about the most important thing and you probably already guessed it: We have ingenious cheats for this game as well.
Do you think the amount of your diamonds is too high or too low? Then change it with the corresponding PLITCH code. By the way, the same applies to your gold stock. And, of course, you can also set your bombs to maximum or switch to Godmode. Then nothing can harm you. Even if you get out of sync (which can happen even to the best of us).

5) Dwerve
Let's move on to the most recent game on our list. Dwerve was only released on the last day of May this year, and the anticipation for the title couldn't have been higher. Again, you can expect an adorable pixel look. There are also tower defense elements that add a good dose of tactics to the whole thing.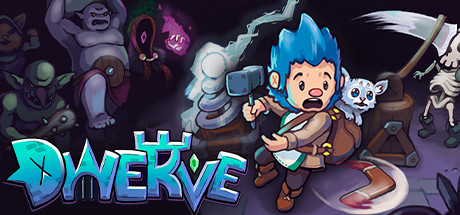 Dwerve
The dungeon game was developed by Half Human Games (funny name, isn't it?) and for a debut it has an amazingly good polish. The QA department has done a great job. But no matter how good a game is - it could always be a bit better. And with that, PLITCH literally comes into play (or rather, into the dungeon).
No matter if you want an instant dash, infinite power stones or to fill up your health. With our cheats you can do all that and much more. Set the AI to easy kills, or adjust your movement speed. We even have a Godmode in our repertoire.

Is that it?
That wasn't enough dungeon action for you? No problem, we have one more game up our sleeve and that is none other than Hades! We've already covered it in more detail in our Pride Month blog, so check that out if you haven't already! Besides Hades, there are a lot of other cool games waiting to be discovered.

Conclusion
Even though hardly anyone knows about the International Day of Caves and the Subterranean Worlds, we still take every opportunity to chat about our favorite games. You probably feel the same way, don't you?
We are sure that you will find the perfect game for you and we are looking forward to you making use of our cheats and codes. With them, you can make the games both easier and more difficult for yourself, or generally customize your gaming experience so that it suits you perfectly.
Anything the developers forgot to include; we'll take care of it! By the way, this does not only apply to dungeon games, but to all kinds of games. Feel free to click through our library and get the best cheats for your favorites.
Happy Gaming!