After two months, it's finally time for the second part of our Books & Games blog series. If you haven't checked out the first one yet, you can catch up here. This time, it's all about Cyberpunk 2077! So, if you want to dive deeper into its world and experience more adventures in the buzzing metropolis of Night City, you've come to the right place!

The World of Cyberpunk 2077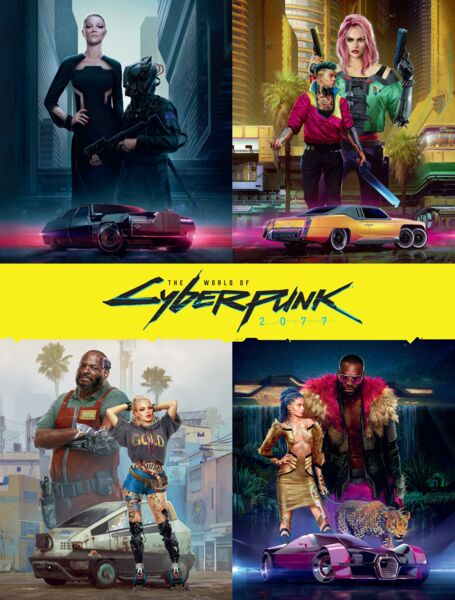 This compendium of CD Project Red's insanely successful game includes everything you could possibly want to know as a fan. Learn more about the city districts, gangs, and history of Night City. Explore the fascinating (and frightening) world of cybernetics, implants as well as weapons, and immerse yourself in the rich lore of the game. It also includes everything you need to know about the interesting and unique characters.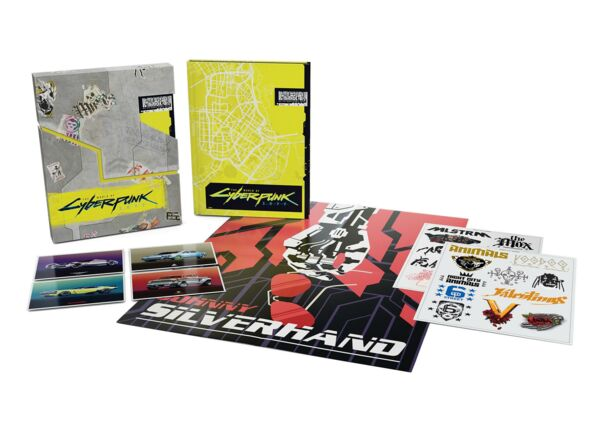 If you like collecting things related to your favorite games, then the deluxe version of the book might be for you. It has a different cover that shows the map of Night City and comes with a slipcase featuring Night City graffiti. Plus, it includes temporary tattoos, a Johnny Silverhand Poster as well as four vehicle postcards – perfect for every collector.

Cyberpunk 2077 Comics/Graphic Novels
Cyberpunk 2077 Volume 01: Trauma Team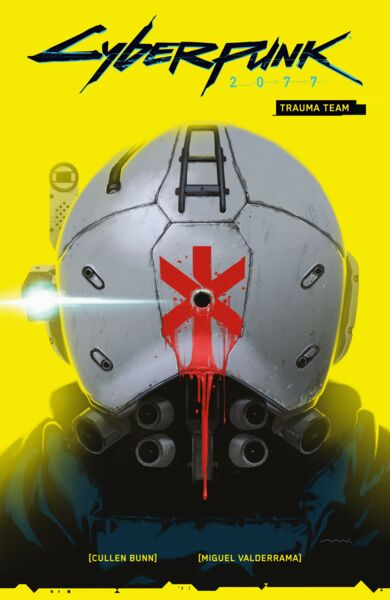 In March 2021, Cyberpunk 2077 Volume 01: Trauma Team was released which combines four single issues of the comic. It revolves around Nadia who is an assistant EMT for a privately owned business called Trauma Team International. Can she survive a mission where she stands against the man who's responsible for the death of one of her team members?

Cyberpunk 2077: Your Voice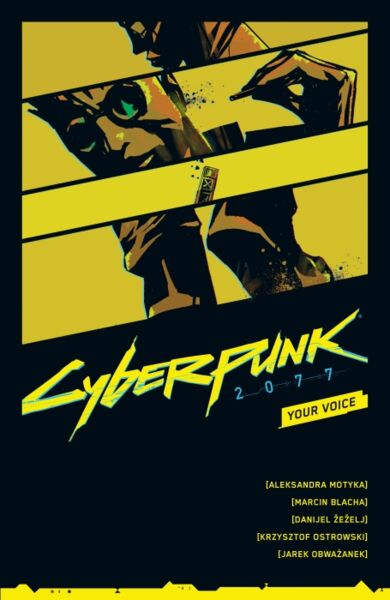 When Todd, a lonely maintenance worker, encounters a mysterious woman who hands him a chip before disappearing, his world is turned upside down. Thrust into an anti-corporation operation, his journey takes him through the darkest corners of Night City where he makes several new acquaintances – among them Johnny Silverhand.
Along the way, he discovers what true love is and why it's impossible in a twisted place like Night City. Published in July 2021, Cyberpunk 2077: Your Voice is a collaboration between the writers of the game and artist Dainjel Zezeli.

Cyberpunk 2077: Where's Johnny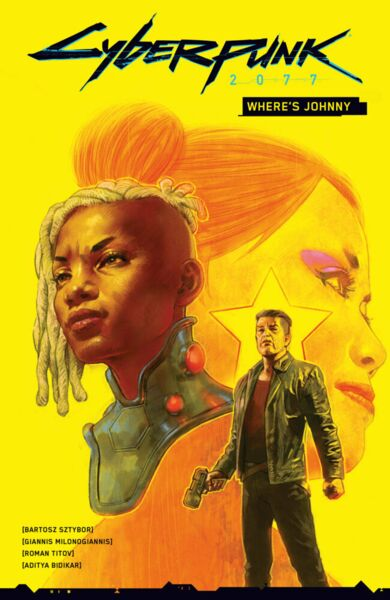 After the headquarter of a major corporation in Night City is destroyed, it's presumed that Johnny Silverhand is behind it and died in the explosion. Hardboiled journalist Thompson, who set his mind to destroy the corrupt corporations of the city, is tasked with finding Johnny's body. But is he dead? Or is Thompson on his way to making an ally? Find the answers in Cyberpunk: Where's Johnny.

Cyberpunk 2077: Big City Dreams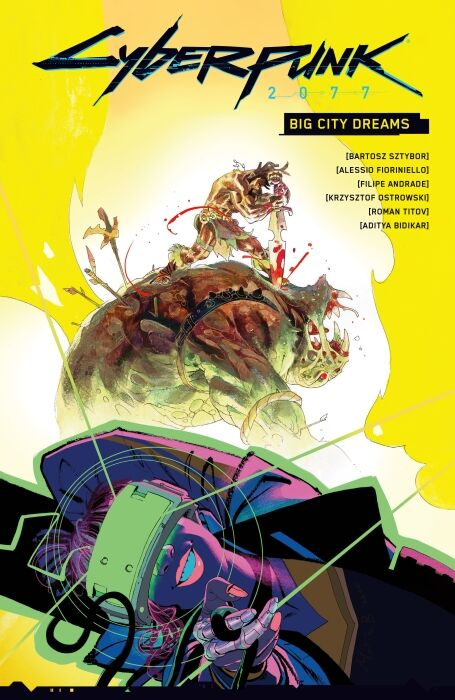 In Cyberpunk 2077: Big City Dreams, which was released in February 2022, we follow Tasha and Marek – two scavengers who try to make ends meet by stealing cyberware and participating in parties and braindances. Being polar opposites, their paths begin to deviate as they chase what they are longing for in life. Will they find it? Or is that impossible in a place like Night City?

Future Releases
Cyberpunk 2077: Blackout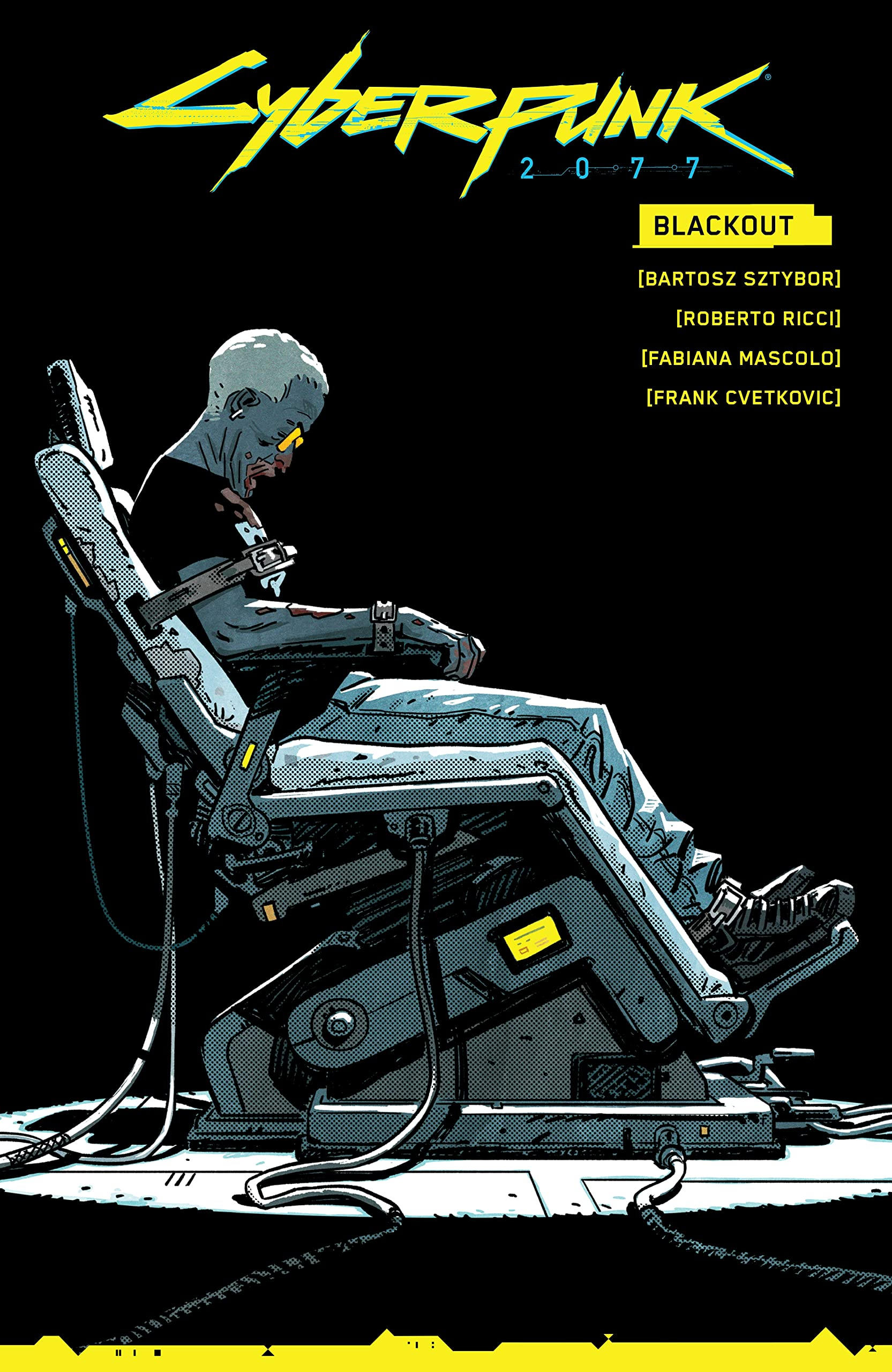 The upcoming graphic novel Cyberpunk 2077: Blackout is scheduled for release on January 19, 2023, and combines four issues of the comic of the same name.
The metropolis Night City operates on technology – so what would happen if there was a power outage? Is it a catastrophe or an opportunity? A braindance repairman will find answers and face the price of his independence.

Cyberpunk 2077: You have my word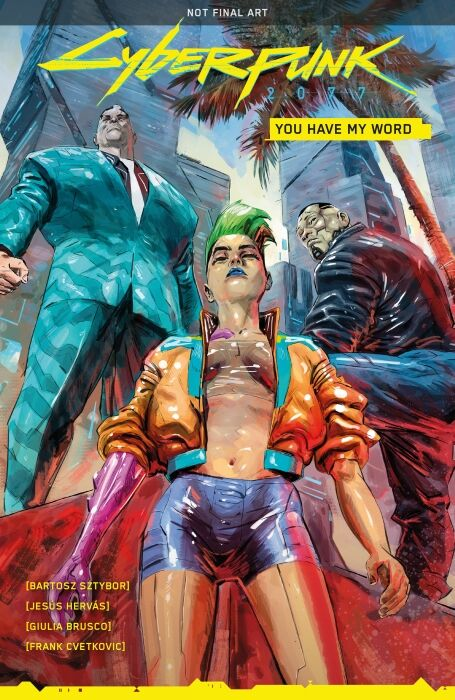 On February 2, 2023 Cyberpunk: You have my word will be released which follows three cyberpunks who are tasked by the Valentinos gang to stop a new urban development proposal that would only benefit the rich. Will they master this dangerous assignment?

We hope you'll enjoy the books! In case you still want more content set in this universe, how about watching Cyberpunk: Edgerunners on Netflix?
Happy Gaming (and reading)!