Every year on April 12, the International Day of Human Space Flight is celebrated around the world. It is the anniversary of the very first human space flight which was undertaken by Yuri Gagarin from the USSR in the year 1964. What a big step for mankind.
Space is simply fascinating. It is no wonder that it served as inspiration for numerous works of speculative fiction in literature and film among other media. The science fiction genre which was born out of the curiosity for what lays beyond our atmosphere, conquered the world of entertainment. Of course, the idea of space exploration became a big topic in video games as well.
Here are six PLITCHable sci-fi games from different gaming genres for you to enjoy while you contemplate the intangible expanse of space.
Kerbal Space Program
A game for hardcore spaceflight fans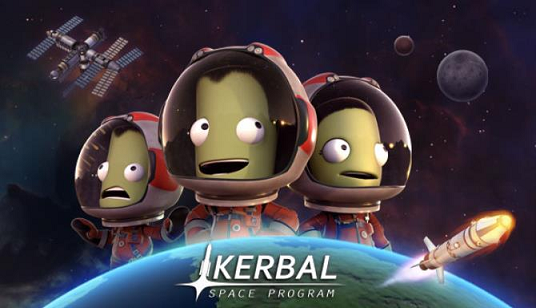 Kerbal Space Program
You are responsible for the space program of the Kerbals, an alien race. You have a wide variety of parts available to you to build fully functional spacecrafts which fly according to realistic aerodynamic and orbital physics. Kerbal Space Program is a great challenge for anyone interested in space travel. You will have to use all your engineering skills and brain power to build a successful spacecraft. Don't worry, if your first few attempts end in disaster, that's just part of the fun! The Kerbals are a very resilient people, and they will keep trying until they succeed.
Support your Kerbals externally by enabling the PLITCH trainer for this game which lets you add resources, science points and reputation. That will certainly take the edge off and let your loyal Kerbals go through way fewer traumatic experiences when your spacecraft experiments go south.
Dead Space Trilogy
What evils could lay in space?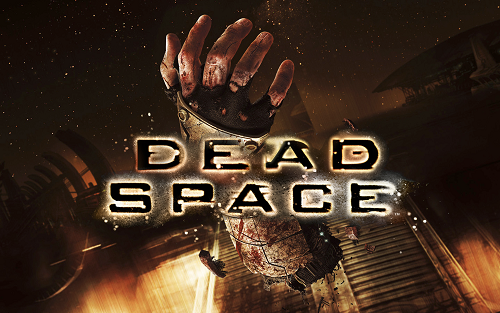 Dead Space
This game series is a must play for any horror game fan. The protagonist is Isaac Clarke, a simple spacecraft engineer who has to face terrible nightmares in each installment as a horrific alien infection transforms most of the crew into monsters that hunt down all the remaining humans.
The only cure is dismembering them as aiming for usual vital spots like the head or the heart is useless against these mutated creatures. Defeat them by cutting off their limbs one by one. You can also design your own weapons and modify them just the way you like so that the fun of dismembering monsters becomes your happy place in this terrifying environment.
Alien: Isolation
Humans, synthetic life forms and Xenomorphs.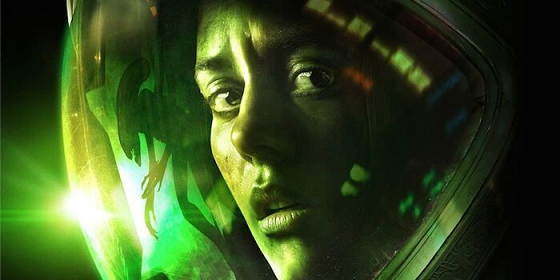 Alien: Isolation
Experience fear like never before in this stunning survival horror game. The story continues 15 years after the original horror film that started it all. Play as Amanda Ripley, daughter of Ellen Ripley, and find yourself in a world of constant dread and mortal danger. Navigate through an increasingly volatile world fraught with panic and desperation, as you confront an unpredictable Alien that could destroy you at any moment.
If you have the nerve to play Alien: Isolation, you should definitely sneak your way through it! It's a captivating experience you'll never forget. You'd love to play the game but you're just too scared to face the dangers on that massive space station on your own? Enable the PLITCH trainer which grants you Godmode and makes you invisible for the Alien. Knowing the Xenomorph is around will still be nerve wrecking!
Mass Effect Trilogy
Protect Humanity from bloodthirsty Aliens.
Play as Commander Shepard and stop the great threats against humanity time and time again in this exciting Action-Shooter RPG series. In 2021, the complete collection has been remastered and can now be enjoyed in better quality. PLITCH supports the original versions as well as the Mass Effect Legendary Edition. Experience this story where your decisions matter. How the game will turn out is entirely up to you.
In case the game mechanics ever get on your nerves, you can simply customize your gaming experience to your needs by making use of the PLITCH trainer. It lets you grant yourself infinite health as well as unlimited experience and talentpoints. Like that you can game the way you want to right from the start, without having to grind annoying sections first.
Stellaris
One of the greatest sci-fi strategy games.
Step into the future with Stellaris, a sci-fi grand strategy game from Paradox Development Studios. Explore a galaxy full of wonders, interact with diverse alien races, and expand your empire in exciting new ways. Each new adventure holds almost limitless possibilities. With characteristically complex planets and celestial bodies, you will enter a whirlwind of spectacles in a highly detailed universe.
Choose from a variety of characters to play as, each with unique traits and ethics that can be customized to your liking. The game is a little overwhelming at first. To help you get the hang of it we provided specific tips and tricks guides for you to read.
Check out this video where it is shown what the PLITCH Stellaris game trainer offers and prepare for an unforgettable journey through the stars!
XCOM Games
The perfect mix of strategy elements and tactical ground battles.
Are you ready to defend Earth from the invading aliens? This tactical strategy series will put you in charge of a secret paramilitary organization called XCOM with one mission: to eliminate the alien threat and save humanity. You'll have to research alien technologies, manage your base operations, plan combat missions, and control your soldiers in battle. It's not going to be easy, but it's vital work. So, suit up and get ready for the fight of your life!
Remember that PLITCH gives you the power to modify the game to your need. Heal your squad and add extra XP points so you can create a team to be proud of. This video will provide you with more insight regarding the XCOM 2 trainer.
To celebrate the International Day of Human Space Flight at PLITCH, we will be live streaming Kerbal Space Program on April 12 at 4pm CET. Don't miss out on the fun when rawa attempts to send her Kerbals to space.
Happy Gaming!