Are you just as much into books as you're into games? Have you ever wondered whether there are books related to your favorite game? Since today is National Book Lovers Day in the USA, we thought it would be a cool idea to look into that. We've discovered so many interesting books and games that we couldn't even decide where to start. So, good news, this format will be a series! Stay tuned for more articles about games such as The Witcher, Assassin's Creed, Cyberpunk 2077, and many more. As for today, let's get started with Horizon Zero Dawn and the Monster Hunter universe!

Horizon Zero Dawn
The universe of the action-adventure Horizon Zero Dawn is extremely fascinating, especially because of the huge and stunning open world as well as the deadly robot dinosaurs. It comes as no surprise that fans of the franchise want more content surrounding this world which they got in the form of an art book, two comics as well as a coloring book. Let's take a look!

The Comics
Canon to Horizon Zero Dawn and Horizon Forbidden West, the ongoing comic series covers events that we did not see in the games. So far, two volumes have been released. They are set after as well as during the storyline of the first game and a cooperation between developer Guerilla Games and Titan Comics.
Warning: There are spoilers for Horizon Zero Dawn ahead!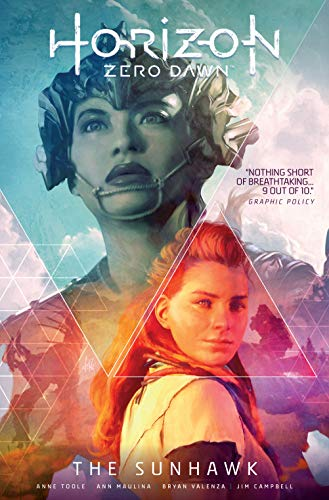 HZD Vol. 1: The Sunhawk
The first volume, The Sunhawk, was released in December 2020 and written by Anne Tool. It's perfect for fans of the series who are hoping for a new adventure with Talanah and Aloy! Taking place after the immense battle that almost destroyed Meridian, The Sunhawk focuses on Talanah, leader of the Hunters Lodge. Aloy, her trusted friend, has disappeared and a new threat emerges. Will she be able to save her tribe, her friends, and herself?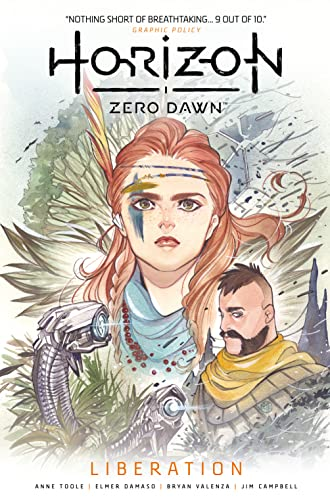 HZD Vol. 2: Liberation
Liberation, the second volume, is set during the events of the original game. Released in March 2022 and again written by Anne Tool, the comic covers the never-before-told adventures of Aloy and Erend, as they hunt for a killer who is connected to Erend's past. Are you ready for the tale of the liberation of Meridian and how Erend's sister, Ersa, was murdered?

The Art of Horizon Zero Dawn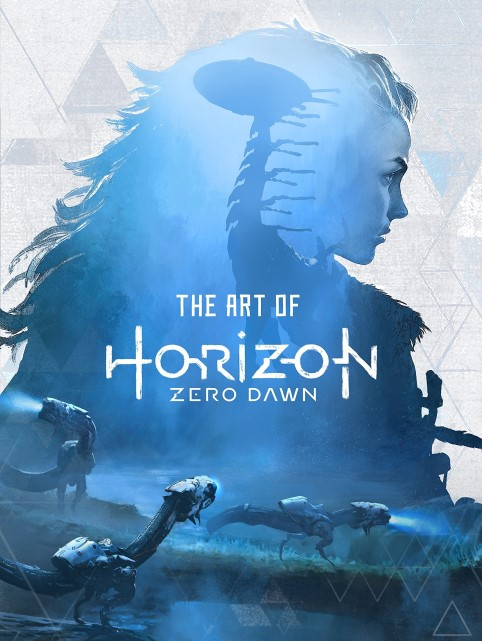 The Art of Horizon Zero Dawn
Not only did the gameplay of HZD impress players all around the globe but also its stunning looks. So, if you can't get enough of the beautiful artwork and metal animals, The Art of Horizon Zero Dawn is perfect for you! With over 300 images, sketches, concept art as well as commentary throughout from the artists and creators, this book is sure to excite any fan of the game. Dive deeper into a world that is as breathtaking as it is dangerous!

The Official Horizon Zero Dawn Coloring Book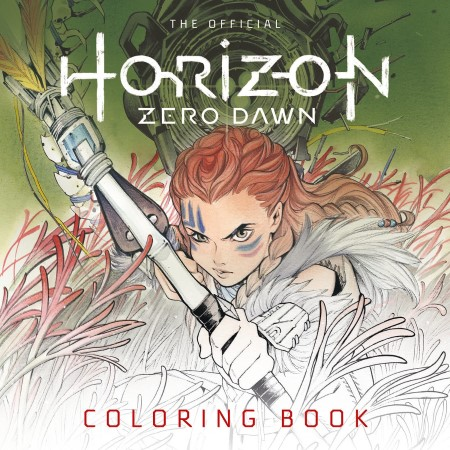 Horizon Zero Dawn Coloring Book
Whoever said coloring books are only for children clearly had no idea what they were talking about. It's fun for all ages and the perfect way to calm down after you've died in your game…again.The coloring book features art from the abovementioned comics but this time, you get to decide the colors. So, get your coloring pencils ready and draw away!

Monster Hunter
You've just got back from epic quests of hunting or capturing the most dangerous and fantastic monsters imaginable? Now you're wondering, is there more? Well, we've got good news for you, there are several illustration books that capture the beautiful artwork of the series as well as the massive (and we mean massive) book Monster Hunter World – Official Complete Works. Let's dive into them!

Monster Hunter Illustrations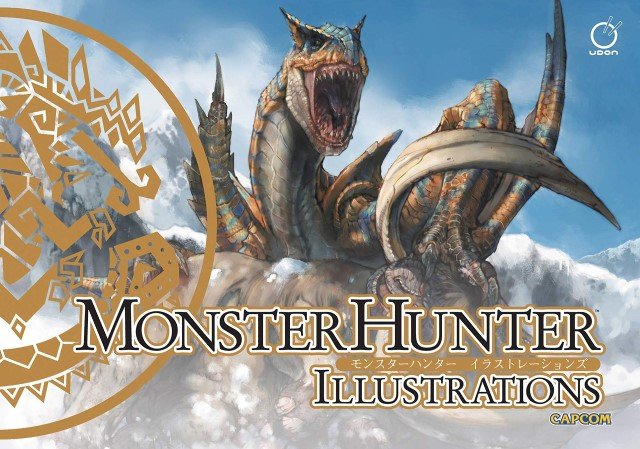 Monster Hunter Illustrations
So far, three Monster Hunter Illustration books have been released. The first one covers the artwork of the first two generations of the game, which are Monster Hunter, MH Freedom, MH Freedom 2, and MH Freedom Unite. There are hundreds of characters, monsters as well as weapon designs, and much more!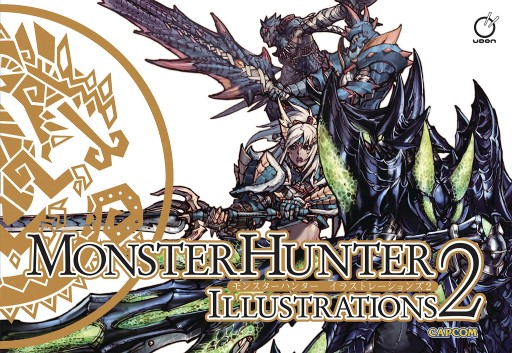 Monster Hunter Illustrations 2
The same applies to the second and third illustration books, albeit they cover different generations. With MH 3 and MH 3 Ultimate, the second book displays the artwork of the third generation of the games. The art of the fourth generation – MH 4 Ultimate, MH Generations, and MH Generations Ultimate – is portrayed in the third book.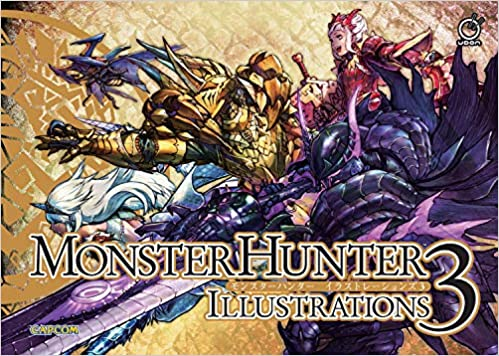 Monster Hunter Illustrations 3
Fingers crossed that there will be a fourth illustration book in the future! After all, Monster Hunter Rise and MH Stories 2 – Wings of Ruin look amazing!

Monster Hunter World – The Official Complete Works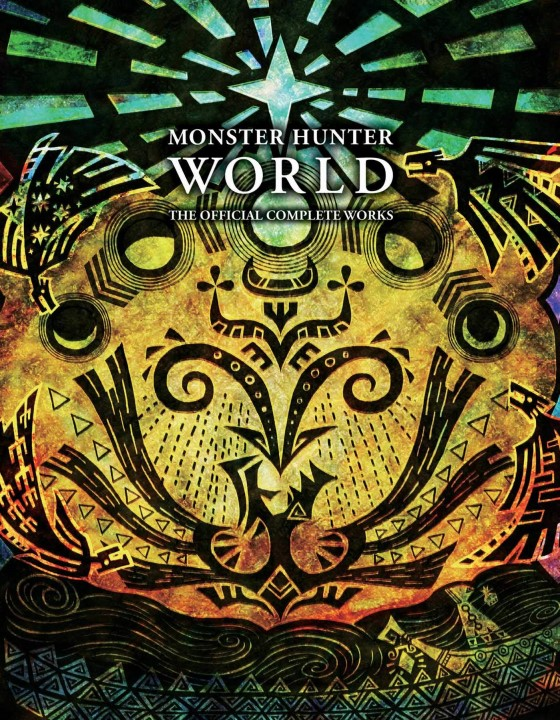 MH World - The Official Complete Works
Fans of MH World don't have to hope and wait for that fourth illustration book though, since there's already a 560-page tome (we said it was massive, didn't we?) with everything you could possibly want to know available! Explore all of the hunting fields, monsters, weapons, and lore of the game world with The Official Complete Works. Delve deeper into the myths and the ecosystem surrounding the game and learn more about your favorite monsters.

We hope you liked our selection for this first part of our new blog series and have a nice Book Lovers Day with your favorite book!
Happy Gaming!