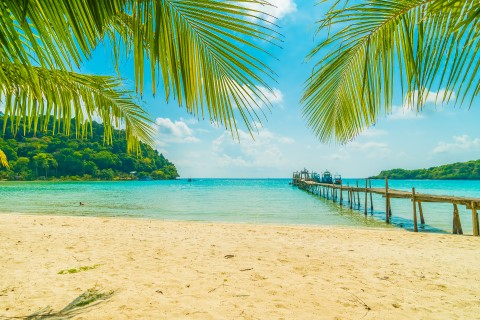 It's summer everyone! The temperatures are rising and all of us need to cool off from time to time. Why not do it with a game? Whether you want to dive deep into the ocean, become a legendary pirate or experience what it feels like to be a shark, you'll find something on the following list of games. Of course, we offer trainers for each of them, so you can rest assured that with PLITCH you'll never be in deep water on your own.

1) Subnautica and Subnautica - Below Zero
Exploring an alien ocean planet sounds like fun to you? Then Subnautica and its successor Subnautica – Below Zero are the right games for you! You crash-land on such a planet with no other choice than to go down and dive deep. Discover the stunning scenery with its many different oceans – from coral reefs to dangerous rifts, lava fields and beautiful underwater reefs. Be aware of the creatures living down there though, not all of them are friendly.
Subnautica – Below Zero takes place two years after the events of Subnautica, so we won't go into much detail story wise. Just know that the gameplay in both games is pretty similar – you have to survive on the planet by building a base at the bottom of the sea, crafting equipment and finding resources all while uncovering the mysteries of that alien planet!
If survival games are uncharted waters for you, don't hesitate to try our PLITCH codes for both games. Trust us, the infinite oxygen cheat codes will definitely come in handy on your trips. This way, you won't have to return to your base as often. Our Subnautica – Below Zero trainer even gives you the option of manipulating the daytime progress. There's also a Godmode cheat for both games! If that doesn't make you want to dive right into the adventure then we don't know what will.

2) In Other Waters
In the Subnautica games, you always have a trusty device at hand whose AI informs you about your health status and oxygen level. Now, have you ever wondered what it would be like to play a game from the perspective of such an AI? Well, apparently the developers at Fellow Traveller had the same thought and brought us the indie-adventure In Other Waters.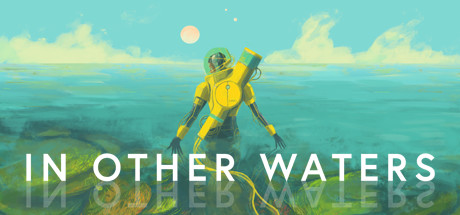 In Other Waters
Your task is to ensure the survival of a xenobiologist who is stranded in an ocean on an alien planet. Unravel the mysteries of the planet together with Ellery and explore the beautiful waters. The captivating narrative of the game will make this a unique gaming experience for you.
That already sounds right up your alley? Then we have good news for you! Our trainer for In Other Waters is completely free! So, if you want to dip your toe in the water and see what PLITCH is like, try our In Other Waters codes for infinite power and infinite oxygen. You won't regret it!

3) King of Seas
Arrr you ready to become a true pirate? In King of Seas, you embark on an epic adventure across the boundless and ominous sea. Beware of rival pirates and menacing monsters on your journey to become king of the sea! Discover lost islands and treasures and enjoy the fresh sea breeze.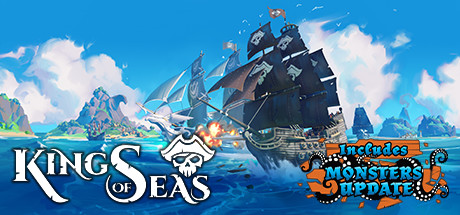 King of Seas
Your actions have an impact on the world around you, so make sure that you won't land in hot water. By the way, you also get to brave the storms at sea, customize your ship and trade with other settlements. How cool is that?
Just remember, even the strongest pirate needs his crew and PLITCH can be yours! Check out our whopping 24 codes for King of Seas which will always come to your rescue when you're about to feed the fish. Super bullet range, fast cannon reload, Godmode – PLITCH has it all.

4) Raft
Imagine, one day you wake up on a small raft surrounded by water. There's no land in sight, your hook is made of old plastic and doesn't look too promising. Your throat is dry and your stomach empty. Plus, there seems to be something moving in the water… a shark maybe? Oh dear. If you find that thought equally exciting as we find it terrifying, then Raft will provide you with an epic oceanic adventure.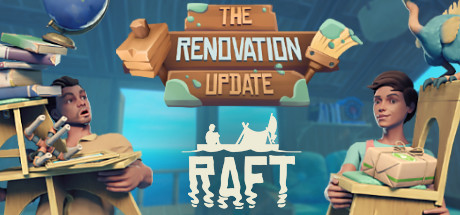 Raft
Search for things that help you stay alive and, of course, watch out for those man-eating sharks. Craft survival resources and learn new things about your surroundings. Is that…? Oh, there might be land after all, so set sail and discover new places!
Also, with a little help from our cheat codes, even that scary shark won't be as frightening anymore – our Godmode will make sure of that. PLITCH can also make your thirst and hunger disappear which doesn't seem like such a bad thing when you're in the middle of an ocean.

5) Maneater
In Raft, you have to try your best to escape from a man-eating shark. But what if YOU could be that shark? If that sounds like fun to you, you should try Maneater. In the open world action RPG, you terrorize swimmers and divers and make their summer vacation a living nightmare.
You start as a small shark and have to survive your harsh surroundings but the more you eat, the stronger you'll become! You seek revenge on the heartless fisherman who dismembered you – and what could be a better payback than evolving into a massive shark and coming back to hunt him down?
Of course, PLITCH will support your revenge plan, come hell or high water. Our Maneater trainer includes 17 codes, five of which are free including the one that lets you heal yourself. There are also some hardcore cheats which enable you to make the game harder. For ultimate fun, try our Godmode cheat. After all, what could possibly be scarier than a giant, invincible shark?
We hope our choice of games totally blew you out of the water. There's definitely something for everyone and what's better than to cool off from the summer heat than a digital ocean?
Have a nice summer and Happy Gaming!