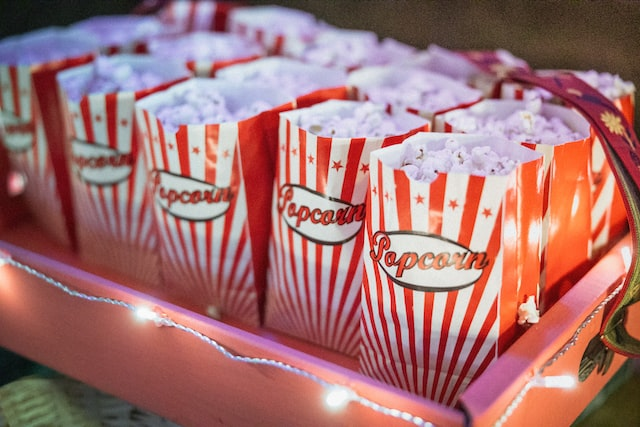 Gaming is one of your favorite hobbies and you also love watching movies? Then we're bringing you the perfect games and movies to play and watch. We've looked into movies that are based on video games and found some really cool ones. So, get your popcorn ready, the next movie night will be a banger. And once you've watched the movies, you're gonna wanna play the games as well if you haven't already!

Mortal Kombat
The Mortal Kombat games are arcade fighting games of which the first one was released in 1992. The series, which revolves around various characters who enter a martial arts competition with unforeseen consequences, is one of the most beloved of all time.
Hence it comes as no surprise that there are three movie adaptions – published in 1995, 1997, and 2021 respectively. We'll focus on the 2021 version, which portrays how Cole Young, who used to be a mixed martial arts fighter, is being hunted by the assassin Sub-Zero. Cole can't wrap his head around this since he's unaware of his lineage and eventually joins forces with other fighters who were chosen to defend Earthrealm against Outworld.
We know that sounds vague, but we don't want to take away too much from your experience.
By the way, if you want to play Mortal Kombat with PLITCH, we have trainers for the following ones:

Guardians of the Galaxy
Okay, okay, we're actually kind of cheating with this one since it was inspired by the comic books and then later was released as a game, but what can we say? We know a thing or two about cheating. Plus, Guardians of the Galaxy is amazing, so surely no one will be mad about this.
Published in 2014, the first movie of the franchise, and the 10th one in the MCU, revolves around Peter Quill and his crew who are on the run after stealing a powerful extraterrestrial artifact. Along the way, they fight to save the galaxy and form an unlikely friendship – it's definitely the only film we remember watching where a talking raccoon is friends with a walking tree.
There's also a sequel, so it's perfect for a cozy movie night!
In 2021, Marvel's Guardians of the Galaxy was released and brought the adventures of Star-Lord and his crew to PC as well as consoles. Join these unlikely heroes as you fight with an assortment of Element Blasters and combat moves in this thrilling action-adventure game. Combined with the typical Marvel humor, the game is perfect if you want more content after watching the movies.

Sonic the Hedgehog
After so much fighting and space adventures, it's time for some fun movies that kids can enjoy as well. Everyone has probably heard of this anthropomorphic blue hedgehog before. We're talking about Sonic, of course, who lives on a distant planet and is able to run at supersonic speed. There have been so many games over the years – the first one was published back in 1991 – that it's easy to lose track.
In 2020, the first Sonic the Hedgehog movie was released and the second one followed this year. In the first one, Sonic has to get used to Earth and he and his new human best friend Tom have to work together to defeat the evil Dr. Robotnik who's trying to take over the world. Sounds exciting?
You want to play a Sonic game with PLITCH? We have good news, there are quite a few PLITCHable ones from different genres. Here's an overview for you!

Resident Evil
You're in the mood for science fiction, action, or horror since the spooky season is finally here? Then how about the Resident Evil movies which combine all of those genres? There are six movies so far, the first one was released in 2002.
Last year, Resident Evil: Welcome to Raccoon City was published which is a reboot. So, if don't want to watch the other six, this is a great place to start.
If you don't know, the Resident Evil franchise includes several survival horror games filled with zombies and other creatures. The story of the earlier installments revolves around a group of people who fight against a pharmaceutical company called the Umbrella Corporation. They work on viruses and other mutagens that can transform people into zombies and turn animals and plants into terrifying monsters.
If the movies haven't creeped you out enough, how about trying one of the games with PLITCH? We support 12 of them, which you can find here.

Assassin's Creed
If there's a franchise whose games captivate us again and again, it's Assassin's Creed. Over the years, multiple games have been released, the first one back in 2007. The open-world action-adventure series portrays the struggle between the Assassins and the Templars. Whereas the former fight for peace and free will, the latter think order and control are the only ways to maintain peace.
In 2016, a dystopian science fiction action movie of the same name was published. It's set in the same universe as the games but depicts an entirely new story that expands the lore of the series. The film revolves around Cal who is abducted due to his Assassin heritage. He has to stop the Templar Order who are trying to find an artifact that is believed to possess the key to humanity's free will.
You've watched the movie and now you're in the mood to play some of the games? We've got you covered! PLITCH supports 17 Assassin's Creed games such as Valhalla or Black Flag. Here are all of them.

Your plans for the next movie night are looking amazing now, if we may say so. We hope you'll enjoy the films as well as the games!
Happy Gaming (and watching)!