Do you have rhythm in your fingers… er, blood? Then our blog article is just right for. Today we want to talk about the best music games on PLITCH. And in case you're wondering why: there's of course a specific reason for this, which you as a music lover might already know.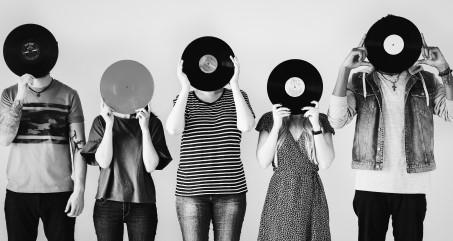 Every third weekend in June is the official national Music Day in Germany. The German Music Council created it in 2009, and since then it has been celebrated as loudly but harmoniously as possible. Next week, by the way, we can continue to celebrate straight away, because on June 21 is the World Day of Music, also known as Fête de la Musique. And those of you who've been here for a while, know that we are always at the forefront when it comes to celebrating beautiful things. Besides, what could be better than good music combined with our favorite hobby - gaming? That's a rhetorical question.
So, let's jump right into the topic and don't worry; there will be just the right game for every music and gaming enthusiast – no matter if you're a musical genius or just gonna play it by ear.
1) Music Band Manager
In line with the motto "Let's get the band (back) together," Music Band Manager - the first game on our list - is all about accompanying a band from its creation, through the first rehearsals in a small basement or garage, all the way to a sold-out tour. The band, of course, is you, in a sense. At least, it's up to you to make the decisions.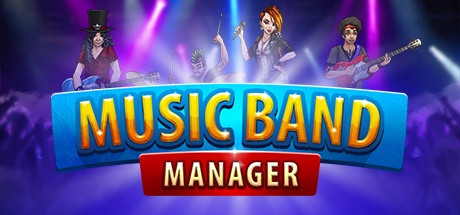 Music Band Manager

While the gameplay is quite simple in itself, its effect is pretty amazing. You write songs, release albums, and (hopefully) become rich and famous. The problem with this is that sometimes the AI doesn't recognize your good taste. But don't worry: With the help of our PLITCH codes you can adjust that.
For example, you can increase the number of your fans and lower the price of the managers you use. They sometimes demand more money than the actual musicians. But it also works the other way around. You can play in hardcore mode and simply decrease the number of your fans to 0. It's best to take a close look at our cheats. They turn the game into a real hit (pun intended).

2) No Straight Roads
Let's continue with an action adventure that is definitely worth playing. No Straight Roads is set in the fictional city of Vinyl City. The name alone is a reason to play the game. Your task is to fight enemies to the beat of rock music and the sound is really something.
Not only the sound, but the cheats that we have up our sleeves for No Straight Roads will also be music to your ears. Change the height of your jumps or the speed of your avatar, either to your advantage or disadvantage. We also give you the opportunity to increase your power, the number of your fans, and even the number of jumps you can make.
Additionally, you have the possibility to make it easy for yourself by switching to Godmode so that you won't have to care about your enemies at all. You can simply determine your own tempo, enjoy the music as well as the wonderful scenery of Vinyl City and don't have to be afraid of a game over. The decision is yours!

3) Fuser
Be the star of your own festival in Fuser. The game is by the same developers who brought Rock Band and Dance Central to our screens and speakers. In their third music-themed game, you'll change the greatest top hits of all time into completely new and ingenious interpretations.
Besides that, you'll be able to customize your DJ avatar to your liking, whether you want tattoos, piercings or cool clothes. And speaking of "customize to your liking" - this is where our PLITCH cheats come into play. With them you can additionally adjust the game itself to your taste.
Give your DJ more or fewer experience points, depending on whether you want it easier or harder. That's not enough for you? No problem! We don't want to blow our own trumpet, but we also give you the option to change the number of all your tokens. You read that correctly. With our codes, you can increase or decrease the number of tokens in both the music and style sections.
You can't get more individuality than that. All that's missing now are your fantastic compositions that will knock everyone's socks off. So, off to the mixing desk you go!

4) Muse Dash
Almost sixty thousand reviews on Steam can't be wrong: Muse Dash is fun. Plus, it's real eye candy. The chicly drawn 2D graphics combined with the music in the game have an almost magical mesmerizing effect.
At its core, Muse Dash is an old-school beat 'em up following the tradition of titles like Streets of Rage or Battletoads. But the twist is that your combos happen in sync with the soundtrack, and the higher your combo counter, the more violent the attacks become. Not only in terms of the damage they deal, but also visually.
And speaking of visuals, the better you play, the more you can make your avatars dress, well, let's call it "differently". I'm sure you know what we mean. If the dressing or undressing isn't happening fast enough for you, just use our PLITCH cheats.
Manipulate your score to unlock stuff directly or activate Godmode to never lose a fight again. In addition, you can switch to infinite fever with our codes, so that you can reach a…fever pitch.

5) BPM - Bullets per Minute
No, we didn't laugh at that pun. Well, maybe a little bit. But it's also really funny. As you probably know, BPM actually stands for beats per minute. In BPM - Bullets per Minute you can shoot projectiles to the beat of the pounding rock music and slaughter your enemies with them.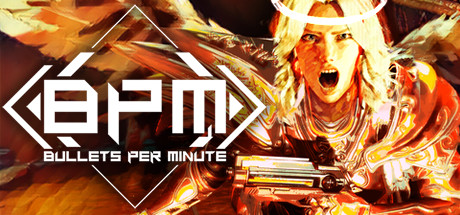 BPM - Bullets per Minute

Pardon the choice of words, but BPM is a badass rhythm-action-ego-shooter-roguelike. And no, we didn't come up with this description ourselves. It's advertised like that by the developer. And for good reason, because it speaks for itself. By the way, the game is localized for many languages.
We probably sound like a broken record by now, but if you want to get the most out of the game, then we recommend our cheats. You won't believe how much more fun the title is when you can ditch the stupid reloading.
You can also refill your health, use the hardcore cheat "low health" or change your score. With PLITCH, you don't have to face the music alone.

Honorable Mention
Of course, we have another game that we can't leave unmentioned - a game that we've already presented in more detail in another blog, but which also fits the music-theme very well. This is none other than - *drum roll* - Crypt of the NecroDancer! If you're into music paired with dungeon action, check out our blog about the best dungeon games on PLITCH. Besides Crypt of the NecroDancer, there are many other cool games waiting for you.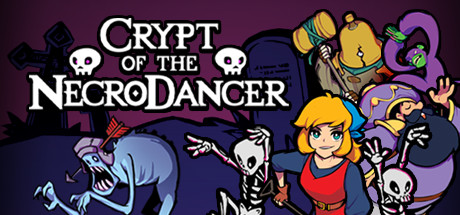 Crypt of the NecroDancer

We would have loved to sing you today's blog post. But since none of us in the editorial team has such a nice voice as the singers in the games mentioned, you had to be content with reading the article. We hope you enjoyed it anyway. In any case, you now know who you can rely on when it comes to tailoring and individualizing your gaming experience in the respective games. PLITCH lets you call the tune in any of your games.
Happy Gaming!