Did you know that June 8 is Best Friends Day? No? Well, now you do! In the U.S., people toast to their best buddies every year on this national holiday. If you ask us, best friends rightly deserve their own holiday.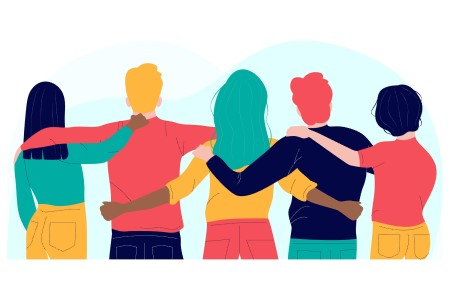 After all, we rob banks, conquer fortresses and save the universe from certain doom with them. June 8 is therefore an opportunity to tell our friends how valuable they are to us. To mark the occasion, PLITCH is honoring five memorable games that creatively explore the theme of friendship.
In all games, the PLITCH software is as loyal to you as your best friends. Therefore, we always recommend a few cheats for each title to elegantly avoid annoying parts and grinding.

1) Mass Effect 2
In BioWare's action RPG masterpiece Mass Effect 2, you take on the role of Commander Shepard and save the universe from an ancient threat - the all-powerful Reapers. The story thus picks up directly from its predecessor. You know that the alien life form has already launched the all-destroying attack. Time is breathing down your neck, the hopeless "suicide mission" is getting closer and closer. And your quest to find knowledge of how to counter the horror bears no fruit.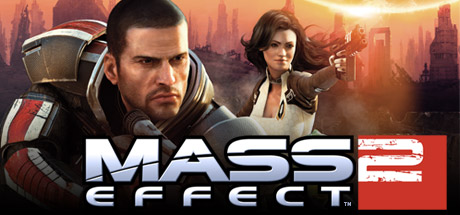 Mass Effect 2
But you don't have to take on this burden alone. Your crew – your friends – stand by your side. Aboard your spaceship Normandy-SR2, you engage in helpful conversations with old acquaintances and new faces. However, it's not always about saving the galaxy. The professionally dubbed dialogs clearly reveal the character of the crew members. It gets funny, sad, embarrassing, desperate and intimate. Just like in a real friendship.
Your bond is also strengthened on the battlefield. As a team of three, you explore abandoned planets, space stations, and seedy establishments of the galactic scum. Battles are inevitable and must be well coordinated as a team.
If that's too much micromanagement for you, PLITCH supports you with 16 codes in the normal edition and a whopping 29 codes in the Legendary Edition. Especially the resource cheats, which save you the annoying planet mini-game, are very worth it! But also, additional money boons and the ability to customize your Paragon/Renegade status give your game maximum freedom.

2) Grand Theft Auto 5
The open-world game Grand Theft Auto 5 will soon celebrate its 10th birthday! A look at the guest list: Michael, Franklin and Trevor; the three main characters in arguably the best story a GTA installment has ever produced. While Michael is wealthy, married and a father of two, he suffers from the glamorous high-society world, his rebellious children and his wife. To escape his midlife crisis, he decides to return to his old vocation - burglary.
As luck would have it, he meets Franklin, who is twenty years younger and comes from a precarious background and earns his living as a "car retriever". Together they experience several missions in the vast world of Los Santos, growing closer and closer. But their friendship is put to the test time and time again. Between the everyday shootouts, car races and thefts, adult themes like money, drugs and partnership emerge. If you look behind the GTA-typical black humor, a serious friendship drama reveals itself.
And then there's Trevor. The unsympathetic, aggressive, permanently drunk choleric brings chaos into the friendship. The story of friends who love and hate each other reaches its climax in the spectacular finale, where you are faced with a moral dilemma.
If you're out of money or ammunition and the police are bugging you, treat yourself to the ten PLITCH codes. Gamers who want to fully relax can also concentrate on the story with the Godmode cheat and the infinite special energy.

3) Undertale
Undertale is an indie role-playing game developed almost single-handedly by the now legendary Toby Fox. The niche title surprised everyone in 2015 with its story and memorable characters. Sans, the mischievously smiling skeleton, was even immortalized in Nintendo's Super Smash Bros. game. But what makes these pixelated monsters so unique? On the one hand, there's a lot of love and wit in the design of the countless characters and enemies. On the other hand, Undertale teaches how to get to the end and win through the power of friendship like no other game.
The story begins with the fall of a small child into the underground. You learn that monsters who hate humans live there. So far, so bad. But as soon as you encounter the first monster in the role of the child from the top-down perspective, you quickly realize that they also have a heart. Eventually, a loving monster explains to you how to "fight": either with weapons or with hugs, compliments and pats on the back. Destroy all the monsters or make friends with them! In the end, several endings await you, completing the complex, slightly insane story. The more friendships you make, the happier the finale will be.
PLITCH also shows "mercy" and gives you 10 codes to make your life in Undertale easier. For example, you can easily defuse frustrating spots with the cheat to replenish lives. In addition, you can use our codes to distribute the attributes freely according to your wishes - without having to grind.

4) Assassin's Creed Valhalla
We never want to do without friendships. They are the epitome of human togetherness; through them we share our feelings and with them our lives. However, there are also practical, superficial reasons for friendships, as the open-world action-adventure game Assassin's Creed Valhalla shows.
As the Viking Eivor, you swing axes in 9th century England and Norway. The well-proven game system of sneaking, assassinations and a lot of freedom continues in the twelfth part of the main Assassin's Creed series. In addition, there are many different new enemy types, which provide a lot of variety. Also, the settlements that previously appeared in Assassin's Creed IV: Black Flag return. There you take on missions, assist in the construction of gameplay-relevant buildings, and spend time with the inhabitants.
While the settlement starts feeling like home the developing sense of belonging can be solidified with an optional wedding. You'll need reliable friends for the battles of conquest if you want to reach this happiness. The more friends you make, the better your chances of emerging victorious in the final conquest.
Count PLITCH among your loyal allies! We don't provide you with axes, but with 17 codes for your individual play style. Replenish your health in tricky situations, secure double experience or directly increase your skill points. Also, save yourself the annoying grind by simply getting many crafting materials, resources and arrows with a code. In our forum you can also find a detailed article with a lot of tips and tricks for the game!

5) Bioshock - Infinite
In some games, female companions are unfortunately portrayed as rather unhelpful: They get kidnapped, get caught in the crossfire or need constant attention, which distracts from the actual gameplay. Irrational Games proved that it can be done differently with their masterpiece BioShock Infinite in 2013. As Booker DeWitt, you are – for the first time – not in the underwater world of Rapture from the first-person shooter series. You will explore the cloud city of Columbia, where a fanatical, nationalistic regime rules.
Despite the new setting, BioShock has largely remained true to itself in terms of gameplay mechanics. Enjoy the action with all guns blazing and supernatural forces at your disposal to enrich the battles. And the female companion? Super helpful! Elizabeth is a tough young woman who not only supplies you with ammunition during a fight. No, she also has supernatural abilities of her own that influence the gameplay and the story in particular.
When you almost reach your goal, the game's deep story suddenly reveals itself. We won't spoil you, of course, so be sure to try out the game for yourself if you haven't played it yet. Through the battles, but most of all through the mind-blowing story, a special relationship develops between Booker and Elizabeth. Friendship can be confusing at times.
To keep Elizabeth and you safe on your adventure, PLITCH provides the support you need. Lacking a little change for the next upgrade? With the free money cheat, that's no longer a problem. Unlock premium so you also have Godmode, infinite life energy and free salt-usage at your disposal.

Two other games that we absolutely have to mention
You might be asking yourself, what about Star Wars or Cyberpunk 2077? We haven't forgotten about them, of course! Especially in Star Wars: Jedi Fallen Order, the theme of friendship is in the foreground. So, check out our Star Wars Day blog if you haven't played it yet. There you'll find more information not only on Jedi: Fallen Order, but also on many other Star Wars games!
Additionally, we discussed Cyberpunk 2077 in more detail in our Pride Month blog because of its LGBTQIA+ options. So, if you're looking for cool games with LGBTQIA+ representation, make sure to check out the blog!

Conclusion
Friendship is just as important an aspect in video games as it is in movies, series, and books. However, what makes our favorite hobby so special is that we really have an impact on the friendship. You can fight in Mass Effect 2, save friendships in GTA, or not accept a friend in the first place in Undertale. The choice is yours.
There's a game for everyone. So, celebrate Best Friends Day not only with your best friends, but also with a game and PLITCH. We always provide you with useful codes and cheats so you can play the way you want to. No matter what choice you make.
Happy Gaming!