PLITCH has how many free codes??
There's no word in the English language that is simultaneously as exciting and disappointing as the word free. At its best, the term brings pure, unbridled joy, the idea that the only thing that you have to do to earn a reward is be yourself.
When I think of the word free, I'm reminded of my next-door neighbor who gave me his Nintendo 64 when he moved to college. I'd never even talked to the guy, but I guess he figured that I was a kid, kids like video games, and the N64 would make me happy. That console gave me a portal to memories that have lasted for decades, and there was no expectation of repayment or stipulation; I was simply able to play Super Smash Bros. for hours on end, and it made me happy.
But free is a word that has become twisted over the years. Many companies offer the promise of "free." Still, they almost always have stipulations — like earning a free night's stay at a hotel but being forced to listen to an eight-hour time-share presentation from a nasally man who laughs at his own jokes, or getting a "free" pair of sunglasses and then having to pay $60 for shipping. Free is a word that doesn't exactly mean what it used to, and that's something we're actively trying to change with PLITCH.
PLITCH features over 36,000 codes overall, and 13,400 are available and usable today, completely free of charge. The free codes available on PLITCH don't feature any time limit and are just as stellar as the codes available with the paid subscription. We want you to enjoy PLITCH whether you're a full subscriber or someone who only uses the free codes. PLITCH is all about enabling people to get the most out of their games, and we know that the best way to demonstrate what PLITCH is worth paying for is to provide you with a top-notch free experience.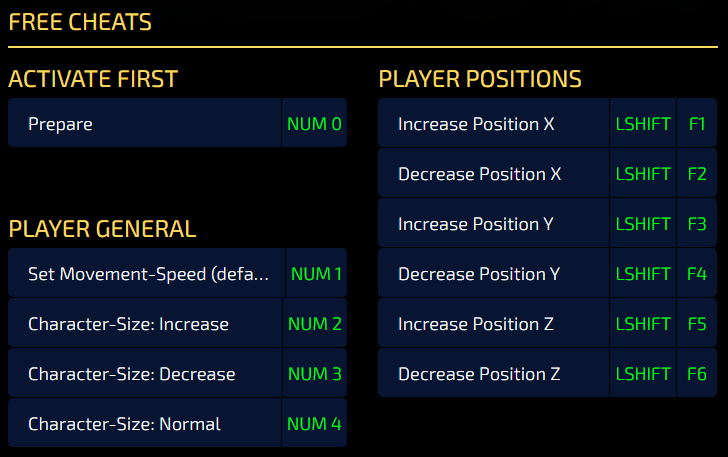 (A small assortment of our free cheats)
Over 2,700 games are currently on PLITCH that feature at least one free customization, and over 300 have all their codes available completely for free. Games like Vampire – The Masquerade – Bloodlines and KINGDOM HEARTS Melody of Memory have all of their codes available for free, and we continue to add more free and premium content every month.
Free will no doubt always be a term that people misuse, but we are committed to honoring the spirit of the word. Check out PLITCH for free today, and let us know what your favorite codes are in our forum!