Put on your hat and get your whistle, shovel some coal into the tender and off you go! If you're even remotely as interested in digital and real trains as we are (with a clear focus on the digital ones), then you've come to the right place. To celebrate National Train Day, we want to introduce you to the best train-themed games and show you how to become the best train driver in them.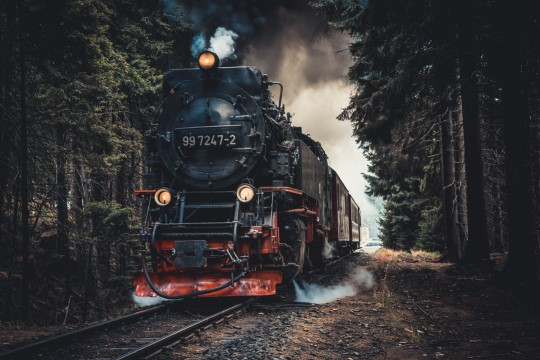 What is National Train Day?
Let's travel back to the year 1869. Until now, traveling from one coast of the USA to the other has been like an odyssey. And we don't mean the pleasant kind of odyssey like in the penultimate Assassin's Creed. No, a journey from west to east, or east to west was not enjoyable back then.
But that was supposed to change on May 10, 1869. On this day, the smell of departure was in the air. And it smelled of steam! The first transnational railroad line in the U.S. was opened, and from now on it was actually enjoyable to pack your backpack and travel to the other end of the country.
In memory of this event, people celebrated National Train Day for a while, which was always supposed to take place on a Saturday. Specifically, the Saturday closest to May 10. This year - 2022 - that would have been May 14.
Unfortunately, the holiday was discontinued due to financial reasons and is no longer celebrated by the railroad companies. But we at PLITCH want to memorialize it and go through the coolest train games with you.

1) Monster Train
So, let's get started with our first game: Monster Train. In this strategic roguelike-deck builder from 2020 you compete against other players with your cards.
The game received "very positive" reviews from both critics and players, which brought a lot of recognition to the developer Shiny Show. A year later, they also delivered a fantastic DLC called The Last Divinity, which offered us more content.
With the help of our cheats, you'll have the possibility to expand both the strength of your starting cards and your maximum hand size. Besides, the attack damage of your tower can be increased and you can set your health as well as your Ember to maximum.
So, go ahead and launch your campaign against the forces of heaven!

2) Train Station Renovation
The second game in our list is Train Station Renovation. Here you take on the role of a renovation company that specializes in old, run-down train stations. With your help, they should become beautiful and inviting again, so that they attract passengers.
The game world is very captivating thanks to its fancy 3D look and detailed models. It has been available for PC since October 2020, and since then, many a written-off dump has become a high-end train station.
The PLITCH cheats which are available for the title developed by Live Motion Games make the already ingenious game even more convenient. For example, you'll be able to manipulate gravity and your jump height, increase your avatar's speed as well as your scan-speed, or reset the game time.
With our codes in tow, the renovation of the 15 different stations that the game has to offer will be a walk in the park. In Train Station Renovation, you don't just have to renovate, but you'll also be presented with specific tasks and special goals. Especially when it comes to completing the latter, you'll be grateful for our cheats.


3) Bounty Train
Earlier, we told you that today we want to remember May 10, 1869. In the third game on our list - Bounty Train - we even travel back to that time. You'll explore the America of the 19th century on your own with your self-assembled crew and train.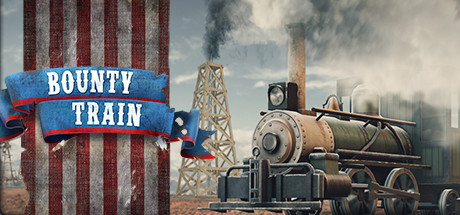 Bounty Train
The game is designed as a survival experience, in which you'll have to deal with resource shortages and ambushes from other factions. After all, railroad companies are competitors. The mechanics are very complex and varied.
To stop the game from becoming overwhelming, you can use the assistance of our cheat codes. This way you can give your coal a boost when it is running low. And in order to not fall out of the driver's cab due to all the strains you have to deal with, you can also level up your skills and those of your crew.
Although Bounty Train was not well received by players and critics, you have to keep in mind that they had to play this tough game without our PLITCH Trainer. With it, your gaming experience will be much better.


4) Voidtrain
The penultimate game we would like to introduce you to is Voidtrain. In case you're wondering why you haven't heard about it yet: it is still in its Early Access stage. But don't worry, our cheats already work.
Similar to Bounty Train, it is a survival game. However, you play from the first-person perspective and in a 3D world that is a bit unusual. Instead of traveling on boring ground tracks, you'll sometimes take a train through the air, surrounded by dense clouds.
The graphics look incredibly good and the title already lives up to the name of the developers - HypeTrain Digital. The finished version doesn't have a release date yet, but the game is already really fun in early access.
Thanks to our cheats, you can improve the balancing, which admittedly still leaves something to be desired. The PLITCH codes make hunger and thirst simply disappear. You can also switch to Godmode and then no bug or bad in-game decision can ruin your fun anymore.


5) Train Life: A Railway Simulator
Let's end the list with a game that can be played endlessly in the truest sense of the word: Train Life: A Railway Simulator is - as its name suggests - a simulation.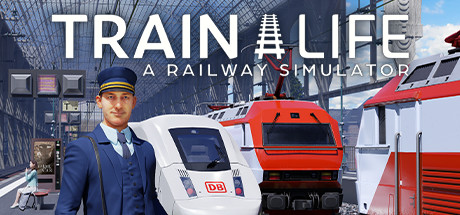 Train Life: A Railway Simulator
It was released into Early Access last year and has received "very" as well as "mostly" positive reviews from its players thus far. But what is it actually about? In Train Life, you build your own railroad empire. You sign contracts, add new trains to your fleet and even get into the driver's cab yourself.
To make your empire grow without any problems, you can change the durability of your trains, as well as the weight and amount of your fuel, thanks to our cheats. And of course, money can be added to your virtual wallet at the push of a button, so that expensive projects can be tackled ahead of time.
By the way, the developers of the game - Simteract - are considered to be very ambitious and reliable. So, you can be sure that they will work on completing the game with full steam ahead and that you will always receive new content until its release. For example, it is planned to make not only the journeys themselves livelier, but also the actual game world itself.
In addition, the developers are toying with the idea of integrating a codex. To make the idea a reality, you can even get in touch with them. They are very active in their community hubs and respond quickly and kindly to comments. For our part, we will keep our cheats for the game up to date for future content updates.

Conclusion
Even though National Train Day is no longer officially celebrated, we think it's important and a good thing to remember it. And not only the day itself, but also the many good games that feature steam locomotives, electric locomotives, diesel locomotives, pump traction vehicles and everything else that travels on rails and tracks.
With the help of our PLITCH cheats, you'll be able to personalize and enhance your gaming experience. Make it easier or harder, depending on what you feel like. The main objective is to stay on course and not get off track.
The only thing that our cheats and trainers can't offer you are steering aids. So, we rely on you to always set the right course for yourself. Have a safe journey and a nice National Train Day.
Happy Gaming!