It's time to take a look at the history of God of War and celebrate with you the release of the latest installment for PC not only on Steam, but also on Epic Games. In addition, Ragnarok is already in the starting blocks and we tell you what you can already look forward to in 2022.
The legend of Kratos in chronological order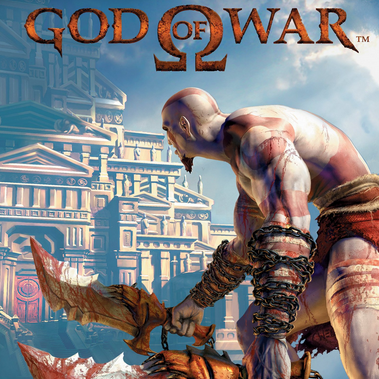 God of War I
The first part of the God of War series begins with a bang, because Kratos goes to war against the gods of Olympus. He does not do this without reason. After all, the goddess of wisdom, Athena, along with the other gods, promises him forgiveness for his atrocities if he kills Ares, the god of war. For this, however, Kratos needs the Pandora's Box. Only with it can he defeat Ares as a mortal.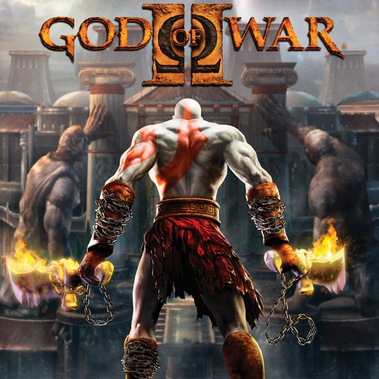 God of War II
In 2007, the second part of the God of War saga was released, in which the hero first loses his divine power. The reason for this is that Zeus feels his power threatened by Kratos and leads him astray. However, he is saved by Gaia, the mother of the Titans. In order to get his power back, Kratos sets out to find the three Moirs. With their help, he wants to turn back time and take revenge on the gods.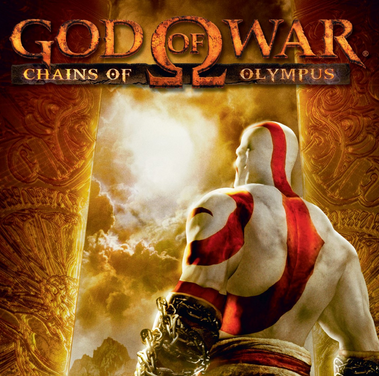 God of War: Chains of Olympus
The fourth part of the series, God of War: Chains of Olympus, was released in Germany. God of War: Betrayal, as the third part, was merely a 2D adventure sold in North America, in which you fight against Aros. Chain of Olympus was then sold as an official part in Germany as well and takes Kratos to the city of Attica. In the process, the world falls into chaos as the sun god Helios is kidnapped by Atlas and Persephone. Interesting on the liberation mission is that Kratos meets his daughter Kalliope in illusions.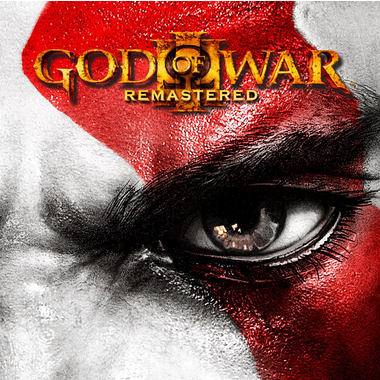 God of War III
Once again, a bloody war campaign lies ahead of Kratos. For his visit to Olympus, which he wants to reach via the back of Gaia, he is once again robbed of his powers, because he falls into the river Styx. To get his powers back, he must once again resort to Pandora's Box and, of course, slaughter a multitude of helpers and gods in the process.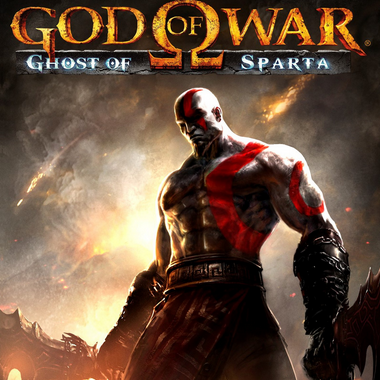 God of War: Ghost of Sparta
In November 2010, an "interquel" followed, i.e. a part of the series that is chronologically set between two parts. In the God of War chronology, Ghost of Sparta takes place between the first and second parts. Here you'll learn why Kratos has such a great hatred for the gods, what's up with his brother Deimos and his disappearance, and what happened in the childhood of the Godslayer.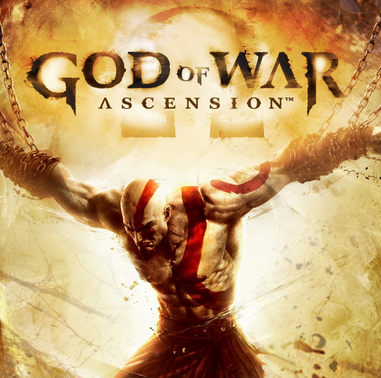 God of War: Ascension
The seventh part of the successful series was developed as a prequel. To avoid defeat in battle, Kratos makes a blood oath to Ares. However, he breaks it because he is deceived. For this, he is imprisoned and tortured by the Furies. In "Ascension", the goal is to escape this prison and find Aletheia and Orkos in order to be freed from the oath.
What to expect from the reboot?
With God of War 2018, the series received some innovations. Thus, in the eighth part, which chronologically takes place a long time after God of War 3, you'll not only find the mixing of Greek and Norse mythology. The game, which was released in April 2018, enchants with a new "coat of paint". Because now Kratos and his son Atreus present themselves in an even more beautiful light.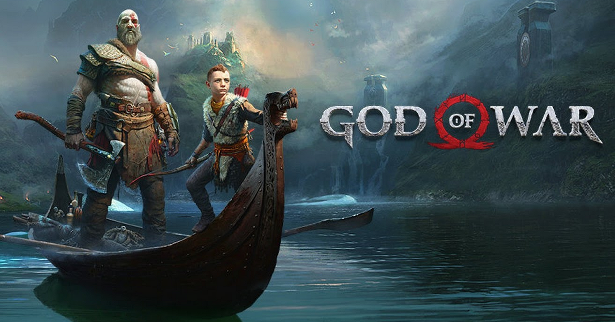 God of War (2018)
Graphically, the series has improved a lot with this part. But also with regard to the gameplay, a lot has changed. For example, the camera perspective is new, the story is very well developed and gripping, and of course the protagonists once again have new weapons at their disposal to defend themselves against the various enemies. Since we don't want to spoil you, we'll only say this much: the current spin-off is rousing, impressive and fresh at the same time. Moreover, it's about Freya, Odin, Loki, Midgard and much more.
God of War Ragnarok
As a direct successor, Ragnarok is still supposed to be released in 2022 - first exclusively for PS4 and PS5. It is set three years after the events of the 2018 spin-off and Atreus has become a teenager. Choosing Ragnarok as the name already shows where the journey will go. After all, the term is used in Norse mythology to describe the end of the known world.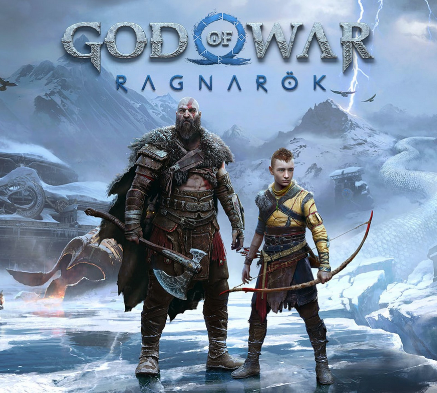 God of War: Ragnarök
That seems strange at first, since God of War has played along the lines of Greek mythology so far. Without giving any spoilers, there is nothing left but to point out that the predecessor will explain towards the end why Kratos and his son end up in the world of the Norse myths. According to rumors, the game will last around 40 hours and even Asgard will be accessible. In addition, the developers promise a less linear story.
PC version of God of War (2018)
In the PC version, DLSS 2.0, Nvidia's upsampling technology as well as AMD's FSR show an improved resolution as well as more details than on the PlayStation. However, this is of course heavily dependent on which graphics card is installed. As a PC gamer, you also benefit from the option to experience Kratos' latest adventure in Ultrawide - i.e. 21:9. All in all, you'll achieve a richer look with powerful hardware.
Apart from the fans of the series, God of War 2018 is aimed at adult gamers. Both the USK and PEGI require an age of at least 18 to experience the title. The reason for this is the excessive depiction of violence as well as the language, which is laced with a multitude of vulgar expressions.
Furthermore, apart from trophies, remastered version, collector's edition or movies and walkthroughs, you'll have to fight with a large number of demons, see corpses and make profound decisions on the way to solving challenges. For this reason, the age rating is quite justified in terms of the theme.
PC Specs
Those who want to enjoy God of War 2018 away from the console will need a relatively strong computer.
Recommended by Sony:
Minimum:
Windows 10 64-bit
Intel i5-2500k (4 cores, 3.3 GHz) or AMD Ryzen 3 1200 (4 cores, 3.1 GHz)
8 GB DDR
NVIDIA GTX 960 (4 GB) or AMD R9 290X (4 GB)
DirectX version 11
70 GB of memory
Recommended:
Windows 10 64-bit
Intel i5-6600k (4 cores, 3.5 GHz) or AMD Ryzen 5 2400 G (4 cores, 3.6 GHz)
16 GB DDR
NVIDIA GTX 1060 (6 GB) or AMD RX 570 (4 GB)
DirectX version 11
70 GB of memory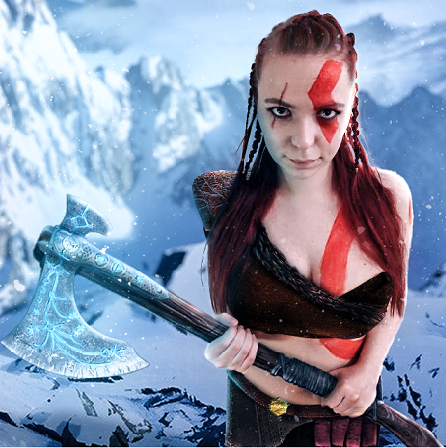 Our in-house streamer rawaKahn dressed as Kratos
Twitch Live Stream
Once again we celebrate a release. Watch God of War on PC live on twitch.tv/PLITCH_App and celebrate with us the moment when countless gamers and fans can finally play the previously PlayStation-exclusive title on their home computers.
In addition, you'll also find suitable codes and cheats in the PLITCH app to customize your gameplay the way you like it. Whether it's getting the best armor, optimizing your playtime, or defeating Valkyries - with PLITCH you level up your game experience.