Every year game developers release patches that modify in-game skins or even trigger special events for specific holiday seasons. Easter is no exception, of course. Depending on the game, you might be able to go on egg hunts or simply earn bonus XP. You might also spot an occasional easter bunny happily hopping around on the map or discover a hidden Easter basket.
The game trainers in our software PLITCH, need to be adjusted every time a game receives a patch in order to keep functioning. That's why we notice changes within games right away and can point out them out to you. To keep you entertained this Easter, we have put together a selection of Easter events you shouldn't miss out on.

The Easter patches come and go very quickly, so if you want to make the most out of your games during your free time, you better get gaming right away.
Go on an Eggcellent Adventure in Ark: Survival Evolved
It is already the seventh time that the developers of Ark: Survival Evolved spice up our Easter holiday by adding brand-new seasonal cosmetics as well as dressing up their dinosaurs as cute bunnies. This year you will get to see wild bunny dodos as well as oviraptors that look like Easter rabbits. That's not all! Treat your dinosaur pets with festive Dino candy and fully indulge in the colorful Easter world.
In addition to the visible Easter happiness in-game, depending on what kind of server you play on, you will earn up to six times the experience points for your efforts and benefit from a tremendously shortened harvesting, taming and breeding speed for your dinosaurs. The event lasts till April 25. After that all the festive charm will be removed with another patch. Better put on your in-game full-body bunny suit costume and go on this eggcellent adventure right away.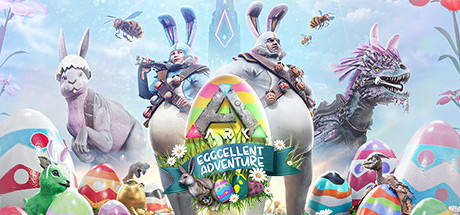 Ark: Survival Evolved - Easter Event 2022
Enjoy the deep-sea egg hunt in We Need To Go Deeper
In this 2D roguelite underwater game, you need to dive deep down with your submarine and defend yourself and your crew from evil sea creatures. This Easter, the developers came up with a new exciting way to give their players a new reason to pick up this game again. The Egg Hunt of Doctor Moreau Spring Event is here and will last until April 30.
During the event period, Dr. Moreau's mutant hybrids are swimming around freely in the ocean while leaving Mutant Eggs behind. Find these eggs and discover the twisted surprises they carry within. Exclusive cosmetics and an exciting unlockable were also added with this patch. Beware while you are on your egg hunt! You might cross paths with an unfamiliar horrid type of enemy.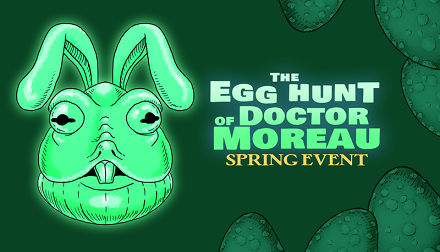 We Need To Go Deeper - Spring Event 2022
Hidden Easter changes in Bloons TD 6
This widely popular monkey tower defense game recently received its 31st update which includes a bunch of innovative features and content. The biggest additions are the new monkey hero, another Bloon Boss and an extra map for beginners. After installing the patch you're ready to play. However, upon launching the game, you're in for a surprise!
Despite the fact that the patch notes do not say anything about adjustments regarding the Easter festivities, there are plenty to be discovered in-game. Notice monkeys wearing cute bunny ears in the menu screen as well as subtly placed easter eggs which will get you in the mood to eat the for this season typical chocolate eggs and bunnies.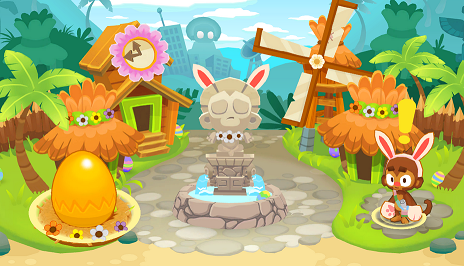 Bloons TD 6 - Easter Patch 2022
Get even more out of your games with PLITCH
In case you would prefer continuing Ark: Survival Evolved with some additional boosts even after the event is over, feel free to level up your game with the PLITCH game trainer. It lets you buff your character as well as tame dinosaurs instantly among numerous other useful modifications and cheats. Play it your way.
If you want an easier time exploring We Need To Go Deeper in order to release its full potential for yourself, simply activate the cheats included in the PLITCH trainer. Enjoy unlimited submarine fuel as well as invincibility which will take away possible frustrations during gameplay and lets you enjoy the egg hunt without interruptions. Simply modify your gaming experience to your liking.
To make sure nothing spoils your gaming fun in Bloons TD 6 during the Easter vacation, enable the PLITCH trainer which supplies you with additional XP and money so you can reach higher levels and have more fun right from the start. Whenever the floods of Bloons gets too overwhelming, Godmode will make sure you get infinite tries to prevail.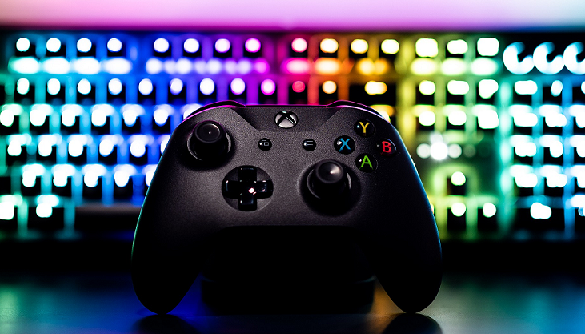 One thing is for sure, no matter which game you play during Easter, it will bring you a ton of joy and using PLITCH will enhance your enjoyment even more.
Happy Easter!