It took almost a year for the latest Monster Hunter to be released on PC after the Nintendo Switch release. However, Capcom delivers once again and creates an authentic world in Monster Hunter Rise, where monster hunting got advanced by new features. Make sure to get the most out of this amazing game thanks to the PLITCH trainer.
Monster Hunter Games
Capcom first unleashed the monsters and their hunters on the gaming community in 2004 - but at first only in Japan. It took until May 2005 until gamers in Europe could also go on the monster hunt. The video game series, which mixes action-packed gameplay with role-playing elements, delivered a multitude of hunting fun. Today, there are four Monster Hunter generations, from which ten main games have emerged. In addition, various spin-offs were released.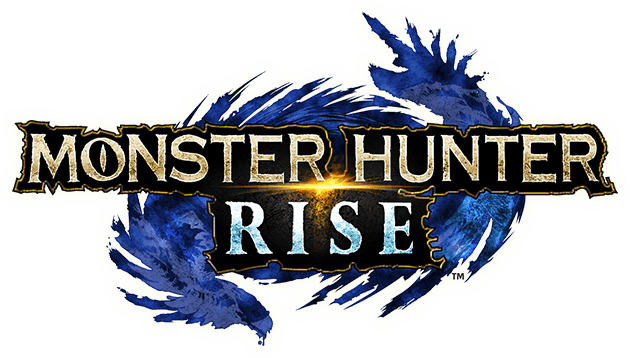 The breathtaking world of Monster Hunter
Monster Hunter delivers a colorful world that really catches the eye thanks to its Japanese flair. Thus, the series has not only remained true to itself, but also creates a special atmosphere. This is also characterized by the wyverns, an archetype of dragons, which the hunter can defeat and then kill or capture in MH Rise.
Types of monsters
MH was supplemented with more and more monsters as it progressed, which not only became more diverse, but likewise larger. Monster Hunter Rise on PC is no exception. Today, the following 9 types exist. In the brackets you can find examples of monsters that are classified in the respective category:
Amphibian (e.g. Tetranadon)
Arachnid (e.g. Rakna-Kadaki)
Fishwyvern (e.g. Jyuratodus)
Flying wyverns (e.g. Diablos)
Battlewyvern (e.g. Barroth)
Leviathans (e.g. King Ludroth)
Fangwyvern (e.g. Magnamalo)
Birdwyvern (e.g. Kulu-Ya-Ku)
Dragon Elders (e.g. Thunderclap Narwa)
The hunt for monsters
Monster Hunter has always been about hunting various monsters in order to kill or capture them and thus protect others. The world is not only vast and varied, but also dangerous. Your objective as a monster hunter is to protect this medieval Japanese world from the threat of the creatures. Since these creatures become more and more challenging in the course of the game, it is essential to constantly craft stronger weapons and armor using collected claws, scales, bones and so on.
PLITCH provides you with the appropriate cheats for your gameplay, just like we did with our Monster Hunter World trainer. Of course, PLITCH also offers you a Monster Hunter Rise trainer. Take a look at it and enjoy a Monster Hunter experience adapted to your individual playstyle.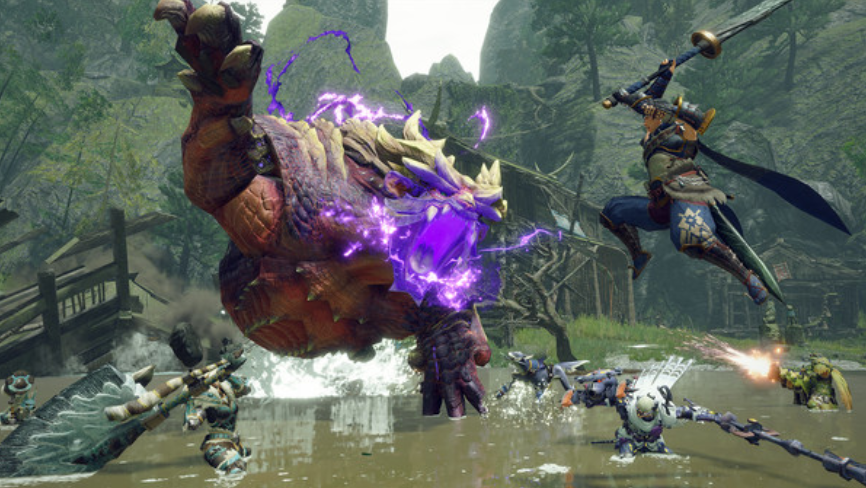 Is there actually a story in MH?
Generally speaking, you there isn't much of a storyline in Monster Hunter. In MH Rise even less so than in Monster Hunter World. While there is a basic base story, these are seen more as quest stages. Depending on the spin-off of the series, these are available in online mode in the hunter camp or offline in the village. Completed tasks are rewarded with different rewards. Thus, for your deeds you'll receive monster materials, collection items, as well as other consumable items that will help you in further hunting missions.
Besides, you'll usually be paid with the typical Monster Hunter currency, zenny, and you'll get hunter points for your deeds. If you want to experience the Monster Hunter universe with a focus on story, you can do that in Monster Hunter Stories, which was also developed by Capcom and first released in Europe in 2017.
Monster Hunter Gameplay
Regardless of whether you play Monster Hunter on PC via Steam, PlayStation, a Nintendo console, or mobile, the gameplay is always similar. You have to hunt monsters in a certain area. Usually there is a certain amount of time available for this. So you are never in an area without a good reason. If you defeat a monster, you will receive some items, which you can use to create weapons and armor.
If the materials like monster bones, ores, claws, fangs and so on are combined, more effective items can be crafted. An example of this are special mushrooms and herbs that you can brew in order to receive a healing potion in Monster Hunter. In addition, not only new creatures, but also more and more weapons were added in the new parts of the game series.
Thus, today you'll find a total of 14 weapon classes in MH. These include sword and shield, lances, hammers, light and heavy bow rifles, double blades, rifle lances, morph axe, tonfa, energy blade, longsword, bow, insect elephant and more. Depending on the build, these can then be upgraded with status effects such as thunder, ice, paralysis, water, poison, and more. This also improves your stats, as does advancing in hunter rank.
Innovations in Monster Hunter Rise
Just like in almost every other game before it, developer Capcom has come up with a lot for Monster Hunter Rise on PC. In our MH Rise review, we'll go into some of the main changes. These are independent of whether you get the game in the Deluxe Edition via Steam or as cheaply as possible via the Keyseller; MH Rise for PC offers some differences in the Rise vs World comparison, regardless of the sales platform.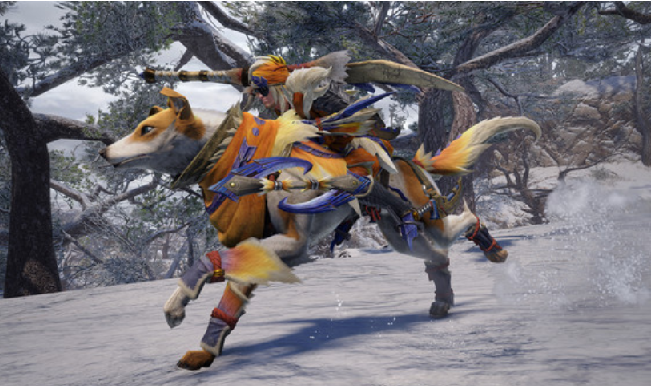 Brand new companions
From other Monster Hunter games you may know the feline creatures called Palico. These are also in Monster Hunter Rise for PC as a supporter and mount at the start. However, they are now supplemented by the new dog-like Palamutes. This allows you to customize your hunter even better and gives you several options for moving through the world of MH.
Steer monsters and fight with them
Equally interesting is the new feature that allows your monster hunter to jump on the back of a Wyvern and control it in battle. So for a time you can ride it and deal massive damage with it. There's hardly a more epic way to experience your hunter's power over the creatures of the game world.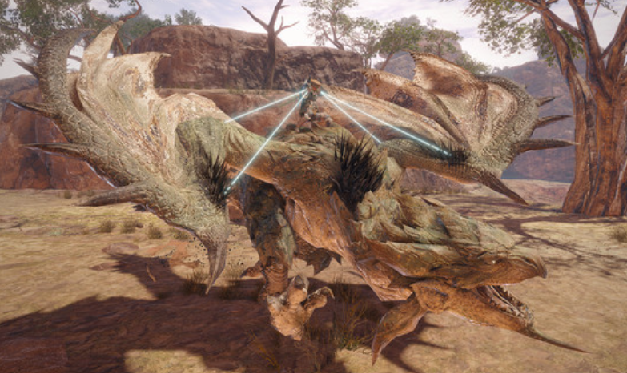 Higher mobility with the Wirebug
Another item that is now crucial in Monster Hunter is the Wirebug. The silk of this cute animal acts as a kind of throwing hook. The special silk sticks to almost all kinds of walls, so you can move through the game world faster than before. Cleverly combined with weapon types, various special attacks are also possible.
New storyline
Even though the story in Monster Hunter in general tends to be a minor matter, there is nevertheless a small story around the village of Kamura in MH Rise on PC. Here you'll find a cozy place populated with colorful villagers who are afraid of the recent rampage that has already befallen the inhabitants of this picturesque place.
PC version of Monster Hunter Rise
So, with Monster Hunter Rise, the new hunt for monsters is also ready on PC. As the trailer of Rise already shows, the gameplay has changed a bit as well as the graphics. In addition, you can now not only experience MH Rise for PC with the controller, but also go on the hunt classically due to improved keyboard and mouse controls. Tests as well as relevant Wiki and Wikipedia show that the action role-playing game has once again evolved.
Comparison of PC and Switch version
The Switch version was a terrific continuation of the action role-playing game for fans and players alike. Meanwhile, the version for the PC provides you with a game optimized for the system. Thus, MH Rise delivers a crisp 4K resolution, which ensures crystal-clear images with HDR.
In addition, the game supports Ultrawide monitors and lets you celebrate a smooth screen experience thanks to unlocked frame rates. Furthermore, you'll benefit from super fast loading times and great surround sound - provided you have a powerful computer.
Is Monster Hunter Rise on PC something for you?
The target group is clearly fans of the series and friends of the action role-playing game genre. However, apart from them, everyone who has a thing for Japanese culture and the associated atmosphere should also try their hand at hunting. Because the Monster Hunter series also offers interesting expansions with its DLCs, which push weapons, appearance and co.
System requirements
Finally, here are the system requirements for our Monster Hunter Rise review for the PC:
Minimum requirements:
Operating system: Windows 10 (requires 64-bit processor and operating system)
Processor: Intel® Core™ i3-4130 or Core™ i5-3470 or AMD FX™-6100
Memory: 8 GB RAM
Graphics: NVIDIA® GeForce® GT 1030 (DDR4) or AMD Radeon™ RX 550
DirectX: Version 12
Memory: 23 GB
Recommended by Capcom:
Operating System: Windows 10 (Requires 64-bit processor and operating system).
Processor: Intel® Core™ i5-4460 or AMD FX™-8300
Memory: 8 GB RAM
Graphics: NVIDIA® GeForce® GTX 1060 (VRAM 3 GB) or AMD Radeon™ RX 570 (VRAM 4 GB)
DirectX: Version 12
Memory: 23 GB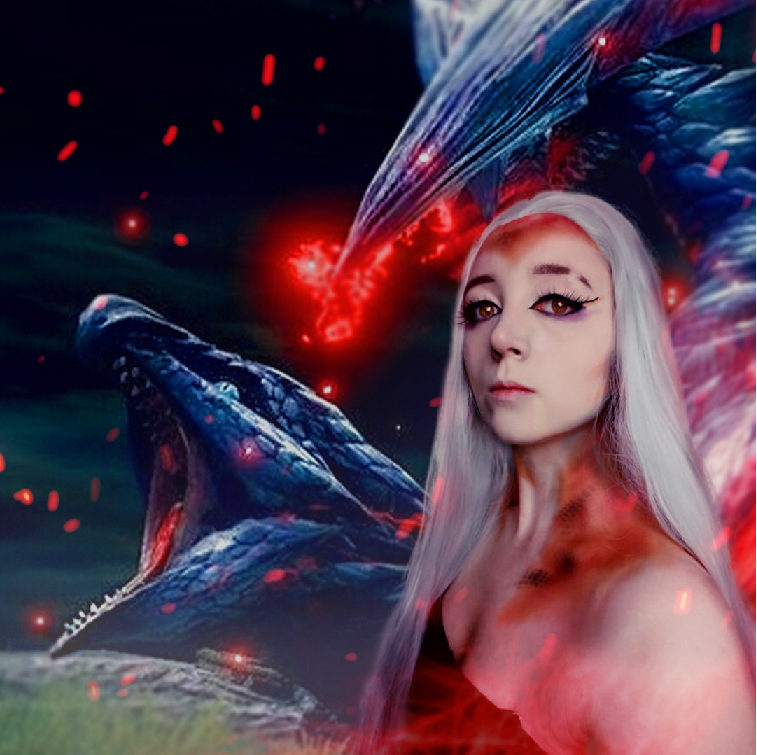 Twitch Live Streams
Don't miss our Monster Hunter Rise live streams with our lovely in-house streamers Chi and Rawa!
- on Wednesday, January 19th at 4 pm CET / 10 am EST - Streamer: rawaKahn (in English)
- on Friday, January 21 at 1 pm CET / 7 am EST- streamer: MrsChiNanami (in German)
- on Saturday, January 22 at 4 pm CET / 10 am EST- streamer rawaKahn (in English)
See you in the streams!