Many of you wished for additional payment methods and the option to sign up for a 1-month subscription in addition to the 3- or 12-month membership. Now the time has come! The start of the new year brings many innovations that make PLITCH Premium even more user-friendly and practical.
New payment methods
Up to now, PLITCH Premium membership could be paid by credit card, prepayment or PayPal. We are now expanding this selection to a total of 17 payment methods - an average of six options per country. Among them are Klarna, Sofort and Giropay.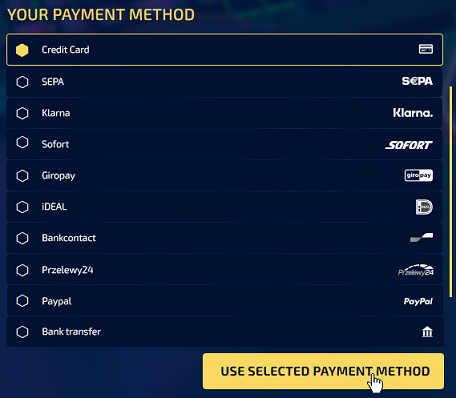 Now nothing stands in your way to maximize your gaming experience with PLITCH Premium. Allow yourself to enjoy your games like never before thanks to the freedom given by PLITCH.
The new 1-month membership
We always take user feedback to heart. Many wanted to be assured of the quality of PLITCH before committing to a three or twelve month subscription. That's why the 1-month subscription is now available to all PLITCHers for the time being! Get the all-in-one PLITCH Premium experience now as a flexible monthly subscription or in a low-cost annual package. We give you the options, you decide.
Happy Gaming!