Mother's Day is around the corner and we at PLITCH want to show our appreciation to mothers all around the world. For that reason, on Sunday May 8, a special surprise will be waiting for all the gamer moms out there. To ensure they'll enjoy their special day, the premium cheats for one of the games on the following list will be free!

There are only a couple of days to go and you still don't have a gift for your significant other for Mother's Day? We've got you covered!
There are so many moms out there who are gamers at heart and are looking to share the gaming fun with their kids. Therefore, the following list includes game suggestions not only for moms to relax but also for kids to enjoy. For those moms who best unwind by playing an action-packed game, there's also something on the list.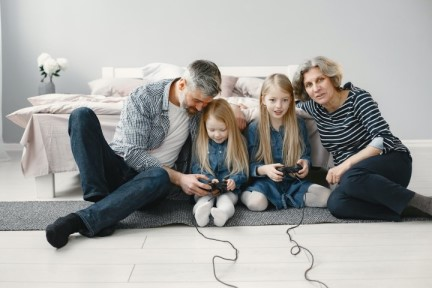 The everyday life of a mother is full of important responsibilities. The love for their kids drives them to make the impossible possible. A mother's strength and dedication are what makes a family run smoothly. On Mother's Day, it is time to truly show appreciation for their constant hard work.
Does your partner enjoy video games? Then surprise them this Mother's Day with a special gift bundle: a video game for them to enjoy and guaranteed gaming fun with PLITCH Premium.
This blog contains a list of games which would make a great present for moms for different reasons. The list also includes games for the little ones since nothing warms a mother's heart more than experiencing the joy of their children. To ensure the gaming enjoyment of your loved one, include PLITCH Premium in your gift, so there is no chance of them getting frustrated or bored during their playtime.
Games for kids
The Spyro Reignited Trilogy
Those of you who owned a PlayStation 1 might be familiar with the jump'n'run that revolves around Spyro, the purple dragon. The trilogy is a remake-collection of the first three Spyro-games which have been entirely reworked and mesmerize the player with their colorful visuals. In each of the games, the little dragon has to save a different world, so there is plenty of content for your little one to explore and enjoy. Let your kid be enthralled by the loveable humor, over 100 varied levels with tricky challenges and cool minigames.
The Spyro Reignited Trilogy can be considered one of the easier games for kids but in case they need help beating enemies or collecting diamonds, simply enable the PLITCH cheat codes. With them, Spyro can be made invincible among other useful adjustments. This will make sure that nothing spoils your kid's gaming joy.
Crash Bandicoot N. Sane Trilogy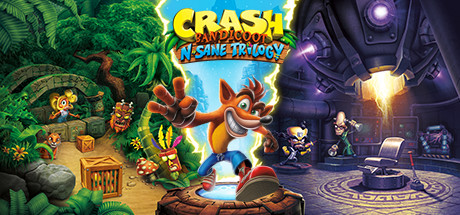 Crash Bandicoot N. Sane Trilogy
Similar to the Spyro Reignited Trilogy, the Crash Bandicoot N. Sane Trilogy is a remake of three games revolving around the bandicoot Crash. Since they are more than 20 years old, some of you might feel very nostalgic watching your kid play the jump'n'run. They'll fight against the evil Doctor Neo Wortex to save the world just like you did in your childhood. The new graphics and animations are sure to excite your kid just like the time travel theme in the third game.
This trilogy might be a bit more challenging to play than the Spyro games, especially because a lot of precision is needed to complete certain levels. If your kids struggle at any point, turn on PLITCH for them. The software will aid by granting the animal hero infinite lives or enabling infinite jumps. Using the cheats will certainly bring joy to your loved one.


Relaxing Games for your Partner's Me-Time
Spirit of the Island
Your significant other likes to enjoy their me-time by playing a relaxing video game? Our top suggestion is Spirit of the Island. Similar to Animal Crossing or Stardew Valley, you arrive on an island and start a new life with your very own farm. There are so many things to discover and explore! You'll meet the inhabitants, build impressive cities and help the island become the tourist attraction it once was. Besides building shops or stores, you'll also take care of your animals, explore beautiful beaches and dangerous caves. Start your journey and learn a lot about the past, background and traditions of the island.
If you want an even more relaxing experience for your loved one without them ever having to worry about a thing, you can get PLITCH for them. With it, they can use cheats such as Godmode, unlimited stamina or disable the survival needs. They can also add coins to build their dream island even faster.
As this game is our top pick for moms to enjoy on Mother's Day 2022, the entire trainer for Spirit of the Island will be free on May 8. Happy Mother's Day!
Yonder - The Cloud Catcher Chronicles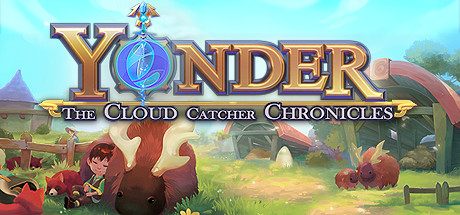 Yonder - The Cloud Catcher Chronicles
Another game that can make the player forget everything else and helps them unwind is the action-adventure Yonder: The Cloud Catcher Chronicles.
You will find yourself on a ship, travelling to a hidden kingdom called Gemea. There, you have to find your parents who have been sent away a long time ago. Since it is an open-world game and there are no enemies that attack you, you can explore all of the island in your own time without having to worry. Make friends with the inhabitants as well as the lovely animals and help them save the island from the Murks.
Similar to Spirit of the Island or Animal Crossing, you need to build a farm and craft tools as well as lure animals with food. The world of Yonder invites you to get completely lost in the game which is exactly what your significant other needs after a stressful day.
If they ever get overwhelmed by their tasks, you can activate the PLITCH cheat codes for them. Make use of easy crafting or increasing the number of items to improve their gameplay experience and stay relaxed without having to grind for resources. PLITCH will help your significant other enjoy their me-time for sure.


Your partner likes action? Then we recommend The Witcher III – Wild Hunt

The story of The Witcher is widely known, not only due to the games but also the Netflix series and of course the novels. Even several years after its release, The Witcher III still continues to draw in new players. If you're looking for an action-packed game for your loved one that makes them forget about the stress of an exhausting day, this is the perfect pick.
This action RPG will let you explore a huge open world where you need to fight enemies and fulfill quests. Also, there are numerous inspiring strong women in the Witcher universe. You even get to play as one of them – Ciri – instead of Geralt every now and then. There's also a strong possibility that you'll get distracted by Gwent, the famous card game within The Witcher III. It can be addictive!
At some point your partner might get stuck in the game while trying to pass a challenging area. To prevent the stress that would result from that, consider downloading PLITCH for cheat codes that will help them adjust the game to their wishes. Enabling Godmode will let them withstand any damage dealt to their character which will enable them to fully concentrate on the story without having to redo sections.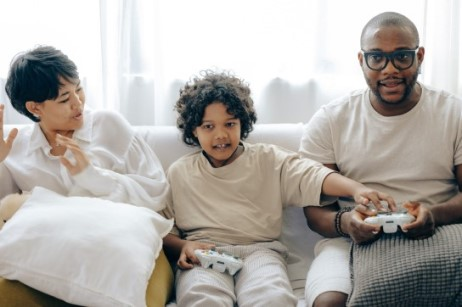 Time is precious, especially in the everyday routines of a working mom. So, help them enjoy the freedom of modifying their game library to their needs which will fill their free time with continuous fun and enjoyment instead of boredom and frustration – PLITCH makes it possible.
We hope you discovered some games in our selection that you are eager to get for your loved one or maybe even try out yourself. Whether you'll be playing yourself or gifting a game to your partner or kid, remember that PLITCH has you covered when you want to get the most out of your single-player gaming sessions.
Happy Gaming on Mother's Day!