The difference between PLITCH and the rest
Many gamers think cheats are or should forever be free. In fact, there are a variety of free trainers available on the market, but they often break as soon as new game-patches are released. Since PC games are being released with more and more bugs, MegaDev takes a different approach: After every update, we reprogram all cheats manually, no matter the cost to our sanity.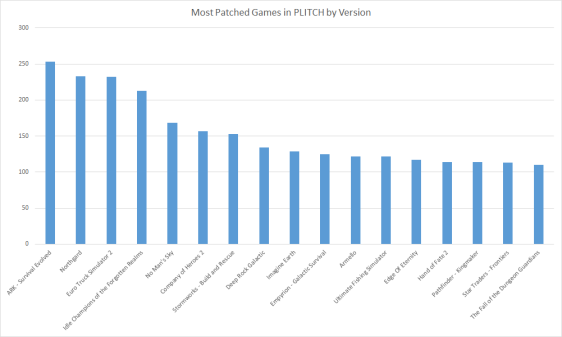 Many games are patched at least once a week. This results in a long list of supported game versions wihtin the trainer.
"There ain't no such thing as a free lunch." This proverb can be attributed perfectly to cheats or trainers for PC games, even though the amount of free trainer software has increased over the last couple of years. Free stuff is always tempting, we get it, but at what cost? Once a free trainer breaks your game, what do you do? Games are filled with bugs lately and without constant content updates, the same can be said about trainers.
More and more patches – more and more bugs
Developing cheats takes time, programming them is strenuous manual labor, at least here at MegaDev. Therefore, free services, more often than not, only develop and release one version of their cheats & trainer. They may (still) work after the game's first patch is published, but as soon as more updates and content drops are out, your free trainer might stop working altogether, or even worse, introduce new bugs into the game.
When it comes to free trainers, mostly programmed by part-time hobby enthusiasts, they simply do not have the time or resources for constant testing. PC Games have always been plagued with bugs but due to Early-Access releases and pressure from publishers, it has definitely gotten worse over the last couple of years. This results in several patches being released in the post-launch week alone, wrecking version counts, and trainer updates.
Why PLITCH is (mostly) bug-free
With PLITCH we offer cheats for over 2,700 games. A number of them have more than 100 different trainer versions. For every single patch that is released, our developers test it and adjust/reprogram our cheats, if necessary. Especially DLC releases can be a real pain in the ass. The same can be said for a game undergoing an engine update while in development.
In both cases, our developers have to redo the respective trainer (including all cheats) completely from scratch. A version number upgrade might look minor at first, but as is often the case, the devil is in the details. Due to constant testing and redeveloping cheats, we can more or less guarantee that 99.98% of our stuff works and is free of bugs. Being a tech company, we obviously have a variety of in-house tools to make the day-to-day operations run more efficiently. Be it dynamic scanning for changed byte-structures or automatic offset changes thanks to the power of the cloud & AI. The most important thing though, QA is still done manually to ensure smooth and working releases.
800 patches per month – for a fixed price
We ran the numbers and the results are quite fascinating. On average, our development team is updating and releasing new trainer versions for 800 games per month while thoroughly testing them. One of our biggest competitors only updates about 8 to 10 per week, while others will not even take a look at patches until you have paid additional fees. Additionally, both our competitors, 9 times out of 10, only take a look at patches after several users have voiced concerns or even outrage that specific cheats or trainers are not working. We do not misuse you as guinea pigs, we try to stay on top of it and get patches done before the community sends us reminders about it.
The difference between us and our competitors can be summed up in three words: "ONE TIME PAYMENT." You pay once: for all our services! Regardless if a game gets 10 or a gazillion patches. We are always doing our best to keep all +34,000 cheats for all +2,700 games, working at all times. Does this take a toll on our sanity? You betcha, but you are worth it!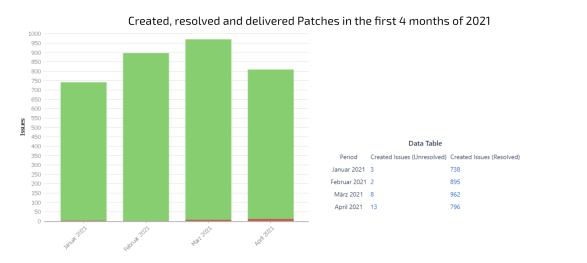 PLITCH reigns supreme as the world's most frequently updated trainer software with an average of 800 updates per month, ensuring the continuous and seamless functionality with all game patches.
Cheating, testing & patching – 24/7
All of our (partly very exclusive) cheats are programmed manually and tested extensively, to ensure that they work perfectly in all levels and missions. Are all the time, money, and long hours worth it? They sure are since more often than not, PLITCH is the only service that offers (or can offer) awesome cheats for PC games directly after the game's release.
The launch week of a PC-game is often categorized by several patches and hotfixes, roughly three to five during the first seven days, which results in a lot of content updates for us. In addition to all patches and game-updates, we also add 7 to 10 new games to our platform every week. The good news for you? All the hard work is happening behind the scenes. All you have to do is start your trainer (or re-sync it) and the updates are added automatically as soon as we have released them. If only it were that easy for all of us ;-)
To make a long story short, why pay for cheats and trainers? Patches! Why stay with PLITCH and do not switch to the competition? Content, Quality Assurance, Testing, and Community Support - the most important things, really, when selling a premium service.