Easter is just around the corner! That means four full days to relax and enjoy the holidays. We at MegaDev know exactly how you gamers like to spend your free time: Playing video games! – We are no different. As always, we want to make this time even better with our exclusive PLITCH Training Codes. Our PLITCH library is constantly growing and now includes over 2,700 different titles (as of April 2021), so your favorite game is almost guaranteed to be in there somewhere.
Lots of free time but nothing to do?
Of course, Easter Sunday is a contemplative day that you want to spend with your family, but how are you going to spend the rest of your free time? Playing video games is always great, but you also need a little variety. But where do you get that variety? The world is still in a state of emergency, contacts are still restricted, stores and restaurants remain closed, and the government is pleading with people not to leave their house.
Especially in the last year, we made it our mission to bring as much gaming fun as possible into your home with our PC Game Trainer. "Play by your own rules" was and is our motto! But now we want to take it even one step further when it comes to entertainment from home. Because PLITCH is now also active in the livestreaming scene!
The streaming event
From 04/01/2021 to 04/05/2021, we'll be hosting an Easter livestream on Twitch and on YouTube. Our in-house streamer, charismatic and energetic Chi (On Twitch: MrsChiNanami) will play your most PLITCHed games in March 2021 on her channel (https://twitch.tv/mrschinanami) together with some other German and Austrian streamers. She will be joined by Sadrek, BobaTown, Floroxid, eternalfantasy, EinYokai, and TheDogSpider. Maybe you even know one of them. Of course, PLITCH will play an important role too. We have come up with some creative and exciting challenges, where our Training Codes will be used in a completely new way. (In Loop Hero, for example, a random hardcore code is activated after every 5th loop). If you want to follow the stream on YouTube, you can do so on our YouTube channel (https://youtube.com/c/PLITCH). If you're tired of watching boring Easter movies, this might be just the right thing for you!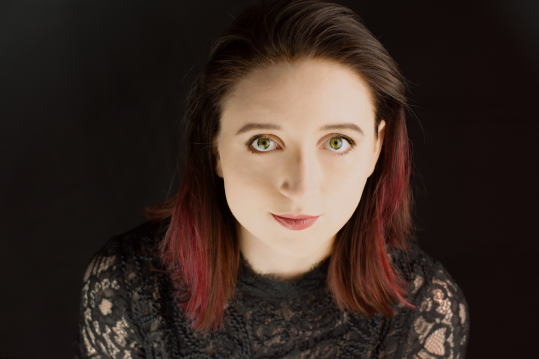 Our Streamer Chi
Here are the streaming dates with scheduled times (Central European Summer Time) and games:
04/01 6:00 pm – 0:00 am Cyberpunk 2077
0:00 am – 2:00 am Mr. Prepper
04/02 6:00 pm – 9:00 pm Loop Hero
9:00 pm – 0:00 am Anno 1800
04/03 4:00 pm – 8:00 pm Lumberjack's Dynasty
8:00 pm – 0:00 am Medieval Dynasty
04/04 6:00 pm – 0:00 am Valheim
04/05 4:00 pm – 0:00 am Assassin's Creed: Valhalla
There will be a lot of funny moments as well as one or two surprises. Watch the stream here:
https://twitch.tv/mrschinanami
But that's not all:
Charity Campaign
We want to take Easter as a chance to do something good. Therefore, on our last streaming day, Monday, April 5th, we will start a charity event in favor of Gaming Aid!
About Gaming Aid
Gaming Aid is a platform for social engagement in the German gaming industry. The non-profit organization supports those in need and has made it its mission to fight against poverty, exclusion and acute emergencies. Gaming Aid is supported by well-known partners in the gaming sector, such as video game publishers Ubisoft and Riot Games or German gaming stars Pietsmiet and Gronkh, who collected €123,000 during their Friendly Fire charity livestream in 2015 and donated it to the organization. We took this as inspiration and are proud to say that PLITCH is now also supporting Gaming Aid for a good cause.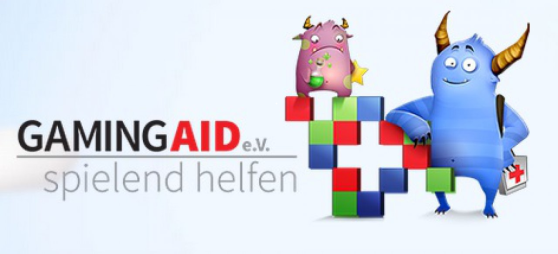 Since MegaDev / PLITCH was founded, our goal has been to help people. People who have problems playing their favorite games, whether it's because the game is too hard for them or they are limited due to other disadvantages. For this reason, we want to contribute to the campaign by doubling the amount of your donated money! – That means the more you raise, the better! If you would like to donate for a good cause, you can do so during our stream. We are happy about any amount.
If you want to donate to Gaming Aid outside our stream, you can of course do so here: https://bit.ly/3sBsbrb
The entire PLITCH team wishes you a happy Easter. Enjoy the holidays and Keep on PLITCHing!