Live for 36 hours, but what did actually happen?
Neither Corona nor the weather meant well with Easter this year and so many were condemned to sit in their apartments and eat the Easter lamb either with their family or alone, followed by too many chocolate eggs. Good thing PLITCH at least saved the evening and you don't have to watch Harry Potter on TV for the 300th time. In collaboration with our streamer MrsChiNanami, there was plenty to watch every evening as she PLITCHed her way through the PLITCH community's favorite games.
From April 1st to April 6th, 2021, our in-house streamer Chi (On Twitch: MrsChiNanami) was live, streaming the most PLITCHed games in March 2021. One highlight chased the next. It started with Cyberpunk 2077, a lot of fooling around and one or two deaths because someone messed with the police a bit too much. This was followed by Mr. Prepper, in which the task of building up a secret bunker was of course (not) mastered like a pro. After such a pleasant and calm start, the first challenges followed right on the next evening.
Ever played Loop Hero and randomly used a code every 30 minutes? Or tried to reach a population of 50,000 within 3 hours in Anno 1800? No? Neither had Chi until then. The joy was great whenever Godmode was activated during a loop, and all the greater the sadness when the time was up. But just as great was the pressure in Anno 1800 while placing one row of houses after the other on all the islands that were managed to be captured before the competition did. As if these challenges weren't nerve-wracking enough, Hardcore Saturday was to follow soon after. Lovingly made progress in Medieval and Lumberjack's Dynasty was ruined with random Hardcore Codes every 20 minutes, leaving a cursing streamer and an amused audience in its wake.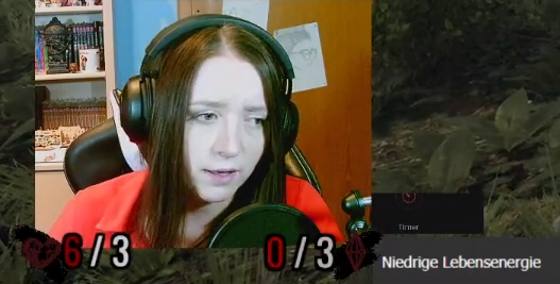 The face of an annoyed Chi seeing that her health is being reduced again.
The first big highlight finally followed on Sunday: 6 hours, 6 streamers, 1 task. Who can build the most beautiful Easter village in Valheim? The contestants were EinYokai, EternalFantasy, Floroxid, MrsChiNanami, Sadrek, and TheDogSpider. From complete despair to absolute serenity, every emotion was present, although despair prevailed. The best village was chosen a few days later, and Sadrek won by a wide margin and received a small Easter gift for his community.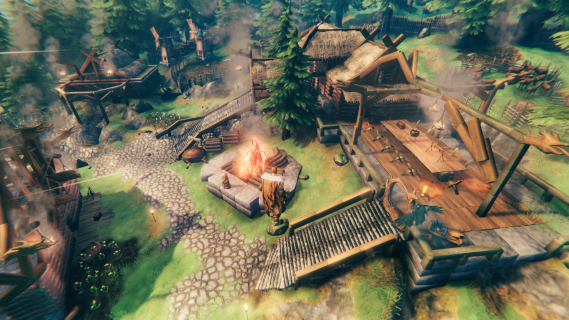 The village of the Valheim challenge's winner Sadrek.
The final event was the charity stream for Gaming-Aid e.V. on Easter Monday. For 8 hours, donations were collected in Assassin's Creed Valhalla to help people who are in need and can't get help otherwise. The emotional interview with Christiane Gehrke moved many and just as many directly offered their help to actively support the non-profit organization. In the end, the sum of €1,111.11 even caused our streamer to crack and the tears of joy could no longer be stopped. Especially not when it became clear that PLITCH would add the same amount on top, resulting in a final donation total of €2,222.22 for a good cause.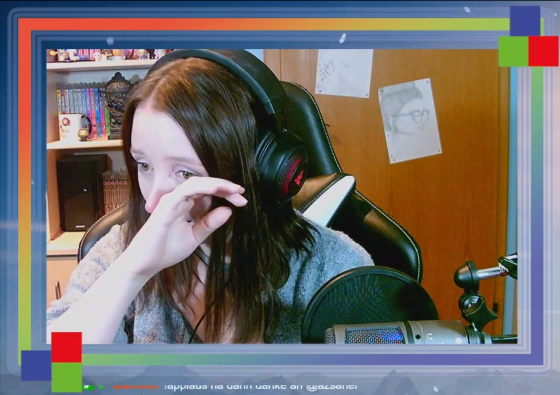 An emotionally happy Chi who can't hold back her tears.
"It was exhausting, exciting, and very emotional, but I'm very happy and also proud to have been part of this and to show that the gaming community is much more than the clichéd lonely nerds." Chi sums up the Easter weekend.
All highlights of the streams can be watched on our PLITCH YouTube channel.