Happy Pride Month! We at PLITCH want to celebrate this special occasion together with you, so we've gathered some recommendations for games with LGBTQIA+ options. Whether you're a fan of ancient Greece, unicorns, mythology or vampires – there's surely a title on this list you'll be eager to try yourself. Of course, PLITCH is there for you if you need a helping hand during your gaming session.

1) Assassin's Creed Odyssey
In Assassin's Creed Odyssey you dive into the world of ancient Greece where you can explore a land filled with myths and legends. You'll experience the conflict with Athens through the eyes of a Spartan warrior in this open world which is the biggest and most beautiful one of the series thus far. It even features gigantic battles with over 100 NPCs! So, be prepared for magical forests, desert islands, endless beaches and mesmerizing cities in this absolutely stunning landscape.
You decide between playing as a male or female character as well as the love interest you want to pursue. Another love letter to queerness is the unicorn you can get which leaves a rainbow trail behind – certainly an aspect that makes the portrayal of ancient Greece feel more realistic.
PLITCH supports you on your journey with a whopping 23 codes! There are a couple of free cheats that let you add or remove experience. Use our Premium codes to easily add money, have an instant skill cooldown, and more. Play the game by your own rules.

2) Hades
A dungeon crawler mixed with mythology but make it queer? No problem, the game you're looking for is Hades! In this roguelike action game, you play the bisexual, polyamorous, male protagonist Hades and have to fight your way out of the underworld. The combat-system is amazing! You're guaranteed to never get bored since you're constantly confronted by a randomized variety of enemies. Moreover, unlike other roguelikes, Hades doesn't make you go back to zero when you die. Instead, you come back a little stronger each time.
The game offers overwhelming challenges at times, so don't hesitate to activate PLITCH. The included codes let you add resources such as gems, lock keys, gold, titan blood and more. That's not enough? Then there's always the option to use Godmode or enable one-hit-kills which will allow you to defeat even the most difficult enemies you encounter.

3) Dragon Age: Inquisition
Interdimensional demon-spewing rifts are tearing holes in the sky across the planet. You're the only one who can save the world! Help to settle civil unrest in the continent of Thedas and close that mysterious tear in Dragon Age: Inquisition. Dive into an open world full of magic, fantastical creatures, demons and discover tons of possibilities.
It gets even better: The entire Dragon Age series is LGBTQIA+ friendly! Inquisition is one of the first triple-A titles that allows you to express preferences throughout the game. In addition, it also features Bioware's first trans character, Cremisius Acclasi.
You need a little assistance in rebuilding the Inquisition? PLITCH is there to help you out! Choose from the 17 codes with which you can customize your game. More experience? Infinite Stamina? Godmode? PLITCH has it all! So, what are you waiting for? Become the Inquisitor and bring Thedas back into balance!

4) Vampire: The Masquerade – Bloodlines
Being a creature of the night living in the bloody underworld of Los Angeles? Sounds like fun to us! Inspired by a pen and paper game, Vampire: The Masquerade – Bloodlines lets you experience the exciting life of a vampire from a first-person perspective. You're thrown right into a struggle between mortals and undead creatures and have to fight to survive. But beware! Don't underestimate your opponents with their countless vampire powers and effective weapons.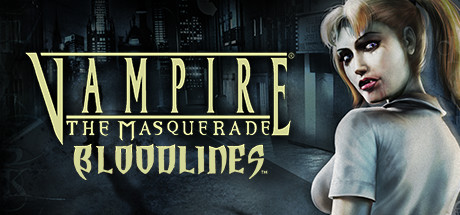 Vampire: The Masquerade - Bloodlines
The LGBTQIA+ options in this game are more targeted towards female characters since they can seduce a female NPC. The choices for male characters are very limited, but at least there's an official game patch that allows you to re-enable the bisexuality of two male NPCs.
Battling your opponents can be scary – even as an undying creature. With PLITCH you can make sure to come out on top. Enabling codes for unlimited ammo or setting player attributes are just some of the ways to customize your game. Or simply activate Godmode to ensure your immortality.

5) Cyberpunk 2077
Do you ever wonder what it would be like to live in a futuristic metropolis? Then Cyberpunk 2077 is the game for you! Playing as mercenary V, you're thrust into Night City which is buzzing with inhabitants. You're guaranteed to discover something new and intriguing around every corner such as the possibility of undergoing body modifications. V is looking for a special unique implant and it's your job to explore the glowing streets of the city, fight with different gangs, join the craziest organization and upgrade your body.
Your character, V, can be completely customized in terms of gender, appearance, attributes, perks and lifepaths. Additionally, you're able to pursue different love interests. There's Kerry Eurodyne, a male NPC who can be charmed by a male character. Or Judy Alvarez, who specifically turns down males and offers you an option for a female-female romance. We don't want to reveal everything, so it's best if you try the game yourself and discover all its amazing features on your own!
You don't have to fend for yourself, though, since PLITCH is of course by your side to support you whenever you wish. With 28 codes to choose from, there's surely one for you. Whether you want to add different types of experience, are tired of reloading, or simply want to be invincible – PLITCH makes it possible. After all, it would be a shame if V was the only one with an upgrade.

Honorable Mentions
You want more? No problem, we have two more cool games with LGBTQIA+ options that we want to briefly mention. We've already discussed them in great detail in other blogs, so be sure to check those out if you want to know more.
The first one is Stardew Valley. We've covered it in our blog about the best PLITCH games for kids (it's fun for all ages though) and several tips and tricks guides can be found in our forum as well. Regarding the LGBTQIA+ options, in this open-ended country-life RPG, you have the possibility of romancing the inhabitants of the town you live in, regardless of gender – marriage and children included!
Then there's the racing game Forza Horizon 5 - one of the recommendations in our Father's Day blog, which will be going live on June 9, so stay tuned for that! Choosing your pronouns, complete character creation freedom, prosthetics as well as a commitment to diversity and inclusivity – this game has it all.
Of course, PLITCH offers trainers for both of these games, so feel free to check them out right now and get the most out of your games!

We hope you liked our suggestions and found a new game to get into. No matter which one you choose, PLITCH will be there to support you on your journey.
Happy Gaming!