Even though games may have a low age rating, doesn't necessarily mean they're children's games - sometimes they can be really tough to play. Thanks to PLITCH, you still don't have to put down your mouse and give up. In today's article we want to introduce you to the best games for kids and how they can have a lot of fun in them even with a low skill level.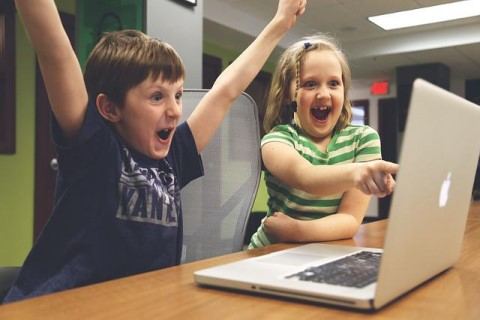 Gaming children gain several advantages: In the past, it was a common believe that computer games had a rather negative effect on learning behavior. Oh, how wrong they were! In fact, quite the opposite. When children play games that are suitable for their age, it increases hand-eye coordination, problem-solving skills, and linguistic and social competence. So, our credo is: Play it smart! If you're looking for games for kids to enjoy while improving their overall skills, check out the following list of suggestions.

1) Stardew Valley
This game was developed by only one person and it doesn't show. Stardew Valley has a cute pixel look that is absolutely to die for. In addition, the game contains content for hundreds of hours of fun. But what do you actually do in the game?
Well, like its spiritual predecessor (Harvest Moon from Nintendo), you inherit a farm and can manage it as you see fit. Cultivate fields and grow plants, breed animals, build barns and stables, and of course love is not neglected. For example, it is also possible to marry a person from the neighboring village.
And that's not all. Exploring caves and dungeons as well as mining ore are also among the almost unlimited possibilities. Besides that, you can try your luck as a fisherman or roam the countryside picking rare flowers. In other words, do what you want and what you feel like doing.
By the way, the game is approved for children from the age of 10, which means that it is suitable to be played by elementary school students. In fact, the player base doesn't just extend up to a certain age either. Everyone plays Stardew Valley!
The PLITCH codes for Stardew Valley leave nothing to be desired. With them, you can customize the gameplay just as much as the actual farm. Here are just a few examples: Increase your money, upgrade items, switch to Godmode, increase walking speed or magnet radius - thanks to PLITCH, all doors are open to your children. Also, you can find various posts in our forum that will surely make the game easier for your kids - whether they need tips for new players or tips on how to earn money or catching the most fish.

2) Crash Bandicoot 4: It's About Time
The next game in our list is also suitable for kids from the age of 10, and like Stardew Valley, it's still played by pretty much all age groups. After all, we old hands still know the predecessors, which we played diligently on the PlayStation 1 and are naturally curious to see how our beloved Crash Bandicoot has developed.
But even those who have never heard of the cute pouch badger will get their money's worth in Crash Bandicoot 4: It's About Time. The game stands on its own and transports the jump'n'run gameplay perfectly into today's time. The rather extensive adventure is also graphically impressive.
At its core, CB4 is a game of precision, where you skillfully jump, dodge, collect items and disable smaller enemies. And although the jumping passages are really fun, they are still extremely tricky. That's why we at PLITCH suggest you to provide your children with some useful cheats.
With the PLITCH codes, your kids will avoid annoying moments of frustration in Crash Bandicoot 4. Because there's one thing you can believe us: failing to complete a complicated jump just before the end of the level, while you only have one life left, is a moment we don't want anyone to live through. That's why, thanks to us, you can not only adjust the number of available jumps as well as the character size, but also switch to Godmode and complete the levels without any problems.

3) Lego Marvel
Okay, now that's cheating, because our third game is actually three games. But what can we say? We know a thing or two about cheating! Lego Marvel released the games Lego Marvel Super Heroes as well as its successor Lego Marvel Super Heroes 2 and of course Lego Marvel's Avengers, which are all very worth playing.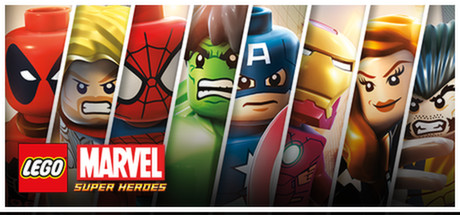 Lego Marvel Super Heroes
The first two games are both approved for children from the age of 10, whereas Lego Marvel's Avengers is recommended for teens from the age of 13. So, please dear parents, don't fall for the old trick: "But my buddy is 6. I am 7. Together we are 13. You have to calculate it THAT way."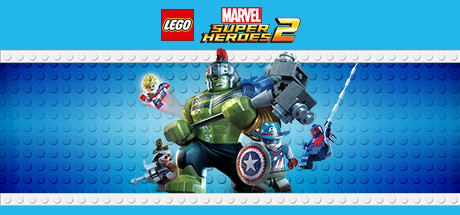 Lego Marvel Super Heroes 2
At their core, the games are structured like all Lego Games. You run around, collect items, solve little puzzles, fight enemies made of Lego blocks and experience a funny and interesting story. Thanks to PLITCH, you can farm as many mission bricks as you want for all three games or put your avatar into Godmode and shred through the Legos as you please.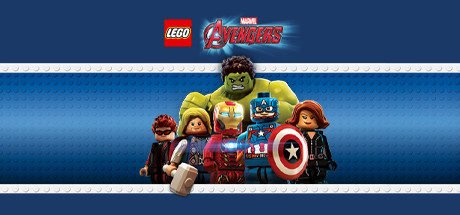 Lego Marvel's Avengers
There are also additional codes for each game to enhance your children's gaming experience. Just check out our page for each game and activate the cheats that you want and that will get your kids ahead.

4) Kingdom Hearts III
We stay in the category of games that are suitable for children from the age of 10. The fourth game (or depending on how you read it also the sixth game) is Kingdom Hearts III. And here we got a real RPG at our hands, which is in no way inferior to its predecessors. On the contrary: It does a lot of things right that parts 1 and 2 did ... let's call it "less right".
Strictly speaking, you can always buy a game from Sqaure Enix without hesitation. The titles are constantly excellent and in our opinion the epitome of good JRPGs. Just look at Final Fantasy! So, one thing has to be stated: If there's one publisher with an impeccable QA department, it's Sqare Enix.
And yet, Kingdom Hearts III can be made even better than it already is. Namely with our PLITCH Trainer. Give your kids the ability to increase their mana, switch to Godmode, or change the levels and skills of their chars. The amount of our codes is as extensive as the gameplay elements in Kingdom Hearts III.... Alright, let's not exaggerate. But they are almost as extensive. And in a game like this, even "almost" is a gigantic amount.
For those who don't know yet: Kingdom Hearts III is, according to the gameplay, an action role-playing game. That means that players roam the countryside with a party in hack'n'slash style and eliminate what needs to be eliminated. In addition, an epic story with a few nice twists awaits your children.

5) Kena - Bridge of Spirits
We remember as if it was yesterday that Kena - Bridge of Spirits was presented at the (unfortunately only) digital Gamescom. It's not in our nature to complain, but apart from Squadrons there wasn't much interesting new stuff to see at the event. But then Kena came along and the crowd went wild.
How the game looked, or how it still looks now, is absolutely insane. The new PlayStation 5 was brought to its limits, and we PC gamers also got our money's worth. The action-adventure is rated T for Teen and thus suitable for gamers from the age of 13.
If you don't know anything about the game yet, we don't want to give too much away. But basically, you play a little girl who is able to guide the souls of the deceased so that they arrive properly in the afterlife and live there peacefully for the rest of their lives.... uh, we mean, of course, for the rest of their death.
With the help of our PLITCH codes, you can make the somewhat tricky gameplay easier for your kids. For example, by allowing them to increase their energy, make themselves immortal (how fitting in the context of the game) or add karma and score, the already great game becomes even more fun.

Conclusion
Some games are just a piece of cake - at least when PLITCH is used to help a little. We like to be your number one source for customizing and enhancing your gaming experience, or that of your children.
Hopefully you found the right game for you or your kids in our list and have fun playing it. Especially for the youngest among us, cheats can be a real boon and provide access to a complicated game in the first place.
After all, the first bike has training wheels, so that you learn the movements first. Our cheats are the training wheels for difficult games. As soon as you don't need them anymore, you simply unscrew them.
Happy Gaming!