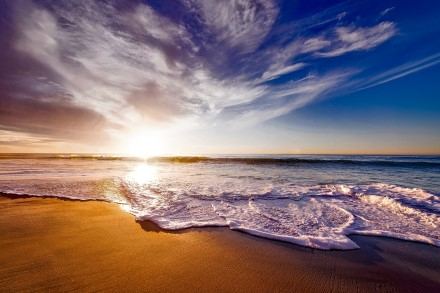 Happy Call of the Horizon Day everyone! Wait, what do you mean you haven't heard of that? Okay, okay, we have to admit that we didn't know about it either until a couple of weeks ago but it sounds fun, doesn't it? It's celebrated in the US every year on July 9 and revolves around the urge to travel far and wide. Of course, we gamers know that you don't even have to leave your house to do that. All you need is the right video game! So, put on your adventure gear and get ready for games with amazing settings that will leave you longing for faraway places!


1) Summer in Mara
The setting of Summer in Mara will definitely awaken your wanderlust. An open ocean with over 20 islands to discover awaits you in this adventure game! Taking on the role of Koa, you take care of your island and explore a world similar to The Legend of Zelda: The Wind Waker by boat.
The surroundings are very calm and relaxing which makes it a perfect game for a chill evening. After all, what could be better for that than farming, crafting, and exploring on a tropical archipelago? Befriend over 25 characters, but be careful – not everyone is friendly! An evil corporation called Elit is looking for a way to take over the island and exploit the ocean. It's on you to stop them!
Don't worry, you don't have to face the bad guys alone. Our PLITCH codes are there to help you out. You will find 19 codes included in our Summer in Mara trainer which enable you to customize the game. Whether you want to adjust your jump power, swimming speed, or refill your hunger and energy, it's up to you! Do you want super speed? No problem, we've even got super speed x2! If only there was a boat race in the game.

2) Far Cry 3
Relaxing on a boat isn't really your thing? You're more of an action type? Then the FPS Far Cry 3 might just be the perfect game for you! On a picturesque and beautifully staged island paradise, your character undergoes a strange transformation. Jason, the reluctant hero, will change his career path – from a sheltered middle-class American journalist to an ice-cold avenging angel.
But don't be fooled by the stunning scenery, the island is used by armed warlords for slave traffic and outsiders are hunted for ransom. To save your friends, there's no other way than to give in to this darkness and embrace it. Are you ready for this gritty journey?
Our PLITCH trainer for Far Cry 3 will be your partner in crime. There are free cheats for unlimited ammo and grenades as well as the possibility of becoming invincible with our Godmode. Our premium codes include money, skill, and timer cheats. With them, you can give the bad guys hell.

3) Summer Catchers
Phew, after all that action, how about an epic road trip adventure in a beautiful pixel world? In Summer Catchers you play as Chu, an inhabitant of the frozen north who has never encountered summer in her entire life. The mission? Finally experiencing summer! The companion? Your trusty wooden car!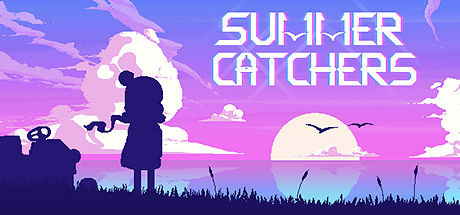 Summer Catchers
Faraway lands filled with mysteries, bizarre creatures, and exciting races lie ahead of you. Find new friends and unravel secrets along the way all while discovering the everchanging landscape. It's time to travel through shadowy forests, dark swamps, vast valleys, and underground cities!
The game already sounds exciting but we'll keep the good news coming. Our PLITCH trainer for Summer Catchers is completely free! With five codes at your disposal, your journey will be even more fun. No matter if you want to multiply your mushrooms or be invincible, our codes will come in handy.

4) Eastshade
You've always dreamed of becoming a painter, traveling through distant lands and capturing the beautiful scenery in your paintings? The indie adventure Eastshade lets you experience exactly that. Armed with a canvas and a paintbrush, you'll explore an island that is so stunning it almost seems otherworldly.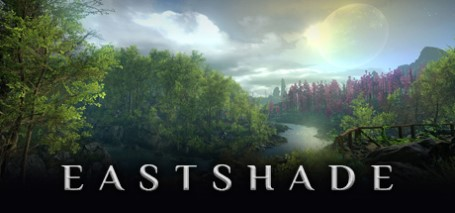 Eastshade
Capture the panoramic landscape in your paintings, engage in lively conversations with the island's inhabitants, and find hidden places. There are mysteries and secrets surrounding this peaceful open world and it's on you to uncover them. That's where your paintings come into play – after all, the locals are not willing to spill the tea for free.
The 13 codes from our PLITCH Eastshade trainer will make your gaming experience even more unique. They enable you, among other things, to change the number of your items, add money, and increase or decrease your inspiration level. So, unlock your inner Da Vinci and create the most breathtaking paintings.

5) No Man's Sky
Let's be honest, what setting could be more exciting than outer space? Staring into the vastness of the galaxy and exploring unique planets and lifeforms – if that doesn't cause you to feel wanderlust, we don't know what does. In No Man's Sky, there's an infinite, procedurally generated universe waiting for you.
With constant danger and action, the game will never be boring. Decide for yourself which role you want to take on. Trader? Explorer? Fighter? It's up to you! Fight against hostile creatures and fierce pirates all while making smart decisions and trying to survive.
Every adventure is better with a friend, that's why PLITCH will accompany you on all your missions. Our 30 codes for No Man's Sky will be the best crew you'll ever have! Who else could provide you with infinite fuel, life support, deflector shield, lasers, or ammo? PLITCH can make you invincible while bravely going where no one has gone before.

Still not enough wanderlust?
As every so often, there's another game that shouldn't remain unmentioned. This time it's Yonder – The Cloud Catcher Chronicles. Set on the hidden kingdom Gemea, it promises a relaxing time on an island full of interesting inhabitants. If you want to know more, check out our Mother's Day blog.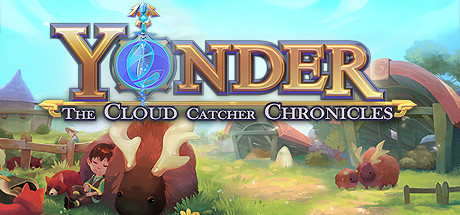 Yonder - The Cloud Catcher Chronicles
Who's ready for some virtual vacation now? Pack your suitcase (don't forget that spacesuit) and go on an adventure in these games. PLITCH will be your trusty companion on all your travels.
Happy Gaming!