Everyone knows that feeling – you've had a hard, long day filled with work and are glad to finally be able to sit down and relax. What could be better to unwind after a stressful day than playing a game where you don't have to concentrate on important missions or fight against hordes of enemies? The following games let you explore their beautiful worlds at your own pace and will definitely take your mind off things.


1) Moonglow Bay
Imagine waking up, smelling the fresh sea breeze, hearing its waves crashing against the shore and then spending your day catching fish – doesn't that sound relaxing? That's exactly what your life looks like in Moonglow Bay. Playing this interactive fishing RPG set in a remote ocean town is the perfect way to calm down after a busy day.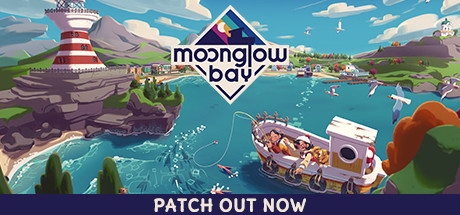 Moonglow Bay
Work together with friends, family and neighbors around you to help the town's residents restore their deep-seated community. They are facing impending bankruptcy and you, a rookie angler, have to try your best to avert it. Uncover the secrets of Moonglow Bay while exploring its surrounding ocean – there are mythical monsters waiting for you!
Our PLITCH codes will make your game experience even more relaxing. You can add shells, unlimited baits or increase your items quantity – all of that will make your life and your mission easier. With our codes, you'll be able to save Moonglow Bay without any struggles.

2) Grow – Song of the Evertree
If you love games like Animal Crossing or Harvest Moon, then Grow – Song of the Evertree will be right up your alley. You get to build a town, choose the community and grow your own worlds, each with an individual flora and fauna. You're the last of a long line of Everheart Alchemists who are the only ones with the necessary know how to take care of the Evertree, a large tree and the heart of this community. It's on you to make it grow and save the Worlds of Alaria.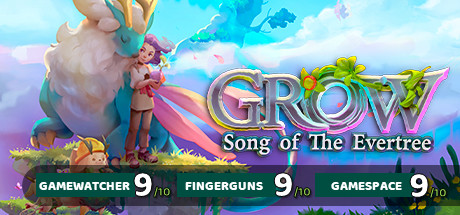 Grow - Song of the Evertree
The game allows you to discover everything at your own pace, which results in a very calming and relaxing experience. There is no pressure – freely decide how you want to spend your time. The possibilities are nearly endless! To get some excitement, explore caves and solve puzzles or discover the amazing wildlife – it's completely up to you.
We have five free cheats for you in our trainer for Grow. You can either add money or, if you're up for a challenge, make the game harder by resetting your money to 0. Our codes also enable you to set your movement-speed and jump-height which comes in handy when you're exploring unfamiliar territories. With our premium cheat you can increase or decrease the number of selected items. Get started right away, your worlds await you!

3) My Time at Sandrock
Welcome to Sandrock, a town in the middle of nowhere that's in desperate need of your help! If you ever thought there could be no such thing as a wholesome post-apocalyptic world, this game will prove you wrong! Help the community and rebuild the town. Sounds easy? Well, most modern technologies were destroyed, so it's up to you to be creative and find ways to construct machines and gather resources.
Spend time getting to know your friendly neighbors and relax, transform your run-down workshop and explore the huge deserts around Sandrock. There are lots of ruins with Old World relics waiting to be discovered and hundreds of sidequests you can complete at your own pace.
For the ultimate relaxing experience, our My Time at Sandrock trainer is at your service with a whopping 24 codes! With them, you can customize the game to suit your needs. Whether you want infinite stamina, health, energy, machine fuel or water, more experience or stop the time – PLITCH makes it possible. Play the game by your own rules.

4) Story of Seasons: Pioneers of Olive Town
Stardew Valley and Harvest Moon are two of your favorite games? Then Story of Seasons: Pioneers of Olive Town will be just right for you. In this game, you take on the legacy of your grandfather who put all his heart, soul, and effort into building his community called Olive Town. Now it's your job to keep the peaceful community thriving and build lasting relationships. You take over his farm, grow crops and raise animals (who look overly adorable if we may say so).
The farm has definitely seen some better days – you have to get control over the wilderness that has taken over and rebuild it. To accomplish this, you'll be looking for materials and doing favors for the town residents. You'll also get to repair old buildings and place new ones. Moreover, you may meet Earth Sprites who can show you the way to mysterious gardens, an island in the sky, or the inside of a volcano. Doesn't that sound exciting?
If you need some assistance with your tasks, our 26 codes will help you out. They enable you to add money, Koro Coins or Koropon points, increase the upgrade level of different structures, freeze time and much more. This will help you become an invaluable member of the community of Olive Town all while staying calm and relaxed.

5) Spiritfarer
Have you ever wondered what happens to the souls of people after they die? The indie-adventure-management-game Spiritfarer lets you explore exactly that. You play as Stella, a ferrymaster to the deceased who has to befriend the 'Spirits' before eventually bringing them to their final destination: the afterlife.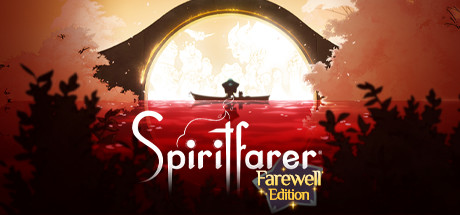 Spiritfarer
Even though the theme sounds rather dark, the game is quite cozy and relaxing since your main mission is to discover the atmospheric world on a boat at your own pace. The art style is beautiful and the soundtrack captures the mood perfectly. Besides spending a relaxing time with your passengers, you can also farm, mine, fish, harvest, cook, and craft while you travel through the fantastical world.
Our PLITCH codes for Spiritfarer will let you unwind even better on your fascinating journey. With them, the mood of your Spirit friends can be improved and their hunger decreased. Furthermore, they give you the possibility of carrying unlimited items or travelling faster, if needed. Help the Spirits and make their trip as comfortable as possible.

You want to relax even more?
Don't worry, we still have some more games up our sleeves! There are a few that we've already talked about in other blogs but still fit the theme of this one.
The first one is Stardew Valley. Read more about it in our best PLITCH games for kids blog. As mentioned above, it is similar to Story of Seasons: Pioneers of Olive Town – you inherit a farm and have to take care of the fields and animals.
Then there's Spirit of the Island which you can learn more about in our Mother's Day blog.
Our last honorable mentions are Subnautica and Subnautica – Below Zero. We've recommended these titles to you in our latest blog about games that help you cool off on a hot summer's day. That's why these games are perfect for a relaxing evening to escape the summer heat. What could be better for this than exploring the cool ocean on an alien planet?

We hope you liked our selection of games and that you will spend some relaxing hours with them. Our PLITCH codes will definitely help you with that.
Happy Gaming!