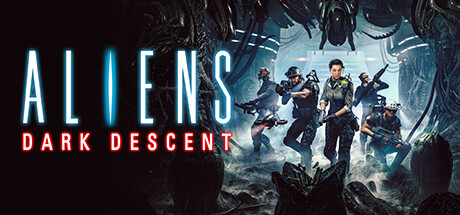 Free Cheats
Activate First
Prepare
Miscellaneous
Slow walking
Fast walking
Very fast walking
Premium Cheats
Money/Resources
Add materials (Otagu Workshop)
Set materials to 0 (Otagu Workshop)
Add xenosamples (Otagu Workshop)
Set xenosamples to 0 (Otagu Workshop)
Weapons
No reload
Health/Energy
Infinite Health
Infinite armor
No stress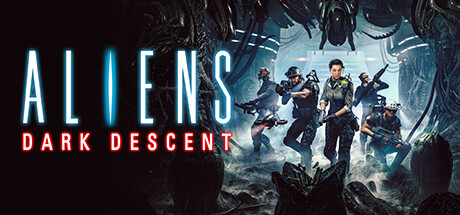 Download Free
Register here to get your
PC Download link via email *
Register
Trustpilot
Learn more about

PLITCH
*
PLITCH is an independent PC software with 59800+ cheats for 4200+ PC games, including
12 cheats
for
Aliens: Dark Descent
Learn more about

PLITCH
About: Aliens: Dark Descent
Developer:
Tindalos Interactive
Publisher:
Focus Entertainment
Latest Game Version:
Build 95680
Stop the Xenomorph outbreak!
Fight for your life with PLITCH's Aliens: Dark Descent cheats
How can our Aliens: Dark Descent trainer enhance your gaming experience?
Are you ready to unleash the full potential of your extraterrestrial adventure in Aliens: Dark Descent on PC? We've got something that will take your gaming experience to a whole new level: PLITCH, the ultimate game trainer software for single-player goodness!

With PLITCH, you'll have access to a treasure trove of Aliens: Dark Descent cheats. Picture this: you're surrounded by menacing alien creatures, your ammo running low, and your health bar is hanging by a thread. That's where PLITCH comes in!

Activate Infinite Health and become invincible, giving you the freedom to dive headfirst into the heart-pounding action without the fear of imminent defeat. It's all about maximizing the thrill and enjoyment of the game. PLITCH's Aliens: Dark Descent cheats allow you to customize your gaming experience and ensure that you have a blast exploring the dark depths of this alien-infested world.

Cheating with PLITCH is a chance to embrace your creativity, try out different strategies, and fully immerse yourself in the captivating universe of Aliens: Dark Descent. So, don't hesitate—dive in, activate those cheat codes, and let the adventure unfold like never before!

With PLITCH by your side, the sky's the limit. May your journey through Aliens: Dark Descent be an unforgettable one!

Happy Gaming!
Get PLITCH Premium - play by
your own

rules
PLITCH is a Freemium Software covering 4,200+ PC games. Every game has a limited set of free cheats that you can use as you wish.
However, to gain full and unlimited access to our entire database of 59,800+ cheats you need to upgrade to PLITCH PREMIUM.
Aliens: Dark Descent Community Board
Last Answer:
IronJulia
9/12/2023, 5:28 AM
Last Answer:
IronJulia
7/28/2023, 5:35 AM
Last Answer:
IronJulia
7/3/2023, 6:15 AM