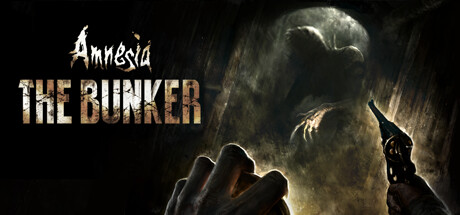 Free Cheats
Activate First
Prepare
Weapons
Unlimited Ammo (On Reload)
Health/Energy
Unlimited Health
Refill Health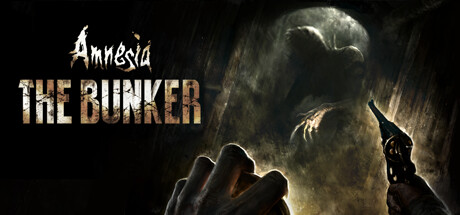 Download Free
Register here to get your
PC Download link via email *
Register
Trustpilot
Learn more about

PLITCH
*
PLITCH is an independent PC software with 59900+ cheats for 4200+ PC games, including
4 cheats
for
Amnesia: The Bunker
Learn more about

PLITCH
About: Amnesia: The Bunker
Developer:
Frictional Games
Publisher:
Frictional Games
Latest Game Version:
1.1.0.0
Face the darkness!
Survive the horror with PLITCH's Amnesia: The Bunker cheats
How can you make the game even better with our Amnesia: The Bunker trainer?
Are you ready for a bone-chilling journey through the dark depths of Amnesia: The Bunker? Prepare yourself for an unforgettable PC gaming experience powered by the incredible power of PLITCH, the ultimate game trainer software. Enter the world of single-player PC cheats and unleash the potential of your games!

Imagine effortlessly navigating through the eerie corridors, overcoming fearsome obstacles, and uncovering the game's secrets with ease. PLITCH's Amnesia: The Bunker cheats give you the power to bend the rules of the game and face any challenge head-on. Who needs to fear the unknown when you can conquer it?

PLITCH provides you with several Amnesia: The Bunker cheats specifically designed to let you customize your gaming experience. Whether you want unlimited health to ensure your survival or unlimited ammo, PLITCH has you covered. It's like having a supernatural ally at your side, ensuring your success and pushing the boundaries of your experience.

Using cheat codes with PLITCH allows you to fully immerse yourself in the narrative, explore the depths of the story, and appreciate the atmospheric details without the fear of constant setbacks. Our Amnesia: The Bunker cheats will become your toolkit for unlocking the game's true potential, allowing you to delve deeper into the eerie world that awaits.

Step into the darkness, armed with cheat codes, and conquer the fears that await you in Amnesia: The Bunker. With PLITCH, cheating becomes the catalyst for a truly immersive and exhilarating experience.

Happy Gaming!
Get PLITCH Premium - play by
your own

rules
PLITCH is a Freemium Software covering 4,200+ PC games. Every game has a limited set of free cheats that you can use as you wish.
However, to gain full and unlimited access to our entire database of 59,900+ cheats you need to upgrade to PLITCH PREMIUM.
Amnesia: The Bunker Community Board
Last Answer:
IronJulia
6/19/2023, 6:01 AM
Last Answer:
PLITCH Official
6/12/2023, 7:16 AM