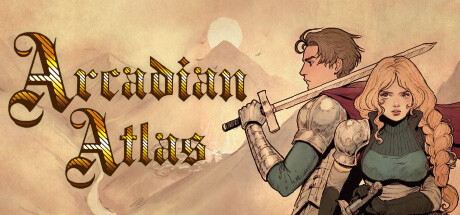 Free Cheats
Activate First
Prepare
Money/Resources
Add Money
Sub Money
Units
Refill HP
Refill SP
1 HP
1 SP
Premium Cheats
Health/Energy
Unlimited HP
Max 66% HP
Max 33% HP
Unlimited SP
Max 66% SP
Max 33% SP
No SP
Skills/Experience
Set Class Points
Units
Set Attack
Set Magic Attack
Set Defense
Set Magic Defense
Set Evasion
Set Speed
Set Cast
Set Critical Chance
Set Critical Damage
Set Movement
Set Jump
AI
Max 66% HP (AI)
Max 33% HP (AI)
Max 1 HP (AI)
Unlimited SP (AI)
Max 66% SP (AI)
Max 33% SP (AI)
No SP (AI)
No movements per turn (AI)
No actions per turn (AI)
Miscellaneous
Unlimited movements per turn
No movements per turn
Unlimited actions per turn
No actions per turn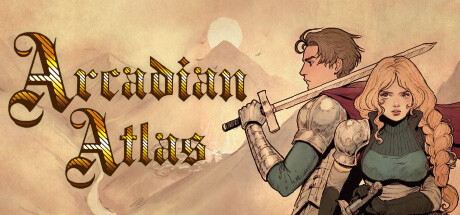 Download Free
Register here to get your
PC Download link via email *
Register
Trustpilot
Learn more about

PLITCH
*
PLITCH is an independent PC software with 59900+ cheats for 4200+ PC games, including
39 cheats
for
Arcadian Atlas
Learn more about

PLITCH
About: Arcadian Atlas
Developer:
Twin Otter Studios
Publisher:
Serenity Forge
Latest Game Version:
1.0.3
Save Arcadia with PLITCH's Arcadian Atlas cheats
Customize the game with our game trainer
What features does our Arcadian Atlas trainer have to offer?
Unlock the full potential of your gaming experience with PLITCH's Arcadian Atlas PC Game Trainer. Experience the thrill of single-player gameplay by immersing yourself in the world of cheat codes that enhance your adventure. PLITCH offers a variety of Arcadian Atlas cheats to help you get the most out of your journey.

From amassing wealth with "Add Money" to ensuring your units' supremacy with health and energy cheats like "Unlimited HP" and "Unlimited SP," PLITCH provides an arsenal of enhancements. Customize your units' attributes with precision using cheats like "Set Attack," "Set Magic Attack," and "Set Speed." Easily create a challenge on the battlefield with AI-focused cheats such as "Max HP (AI)" and "Unlimited SP (AI)."

Cheating isn't just about shortcuts; it's about adding a new dimension to gameplay, refining your strategies, and immersing yourself in the world of the game without limitations. With PLITCH's Arcadian Atlas cheats you can expand the boundaries of your adventure and transform your gaming session into an epic saga of triumph and domination. Embrace the power to rewrite the rules and create your own legend in the realm of Arcadian Atlas.

Happy Gaming!
Get PLITCH Premium - play by
your own

rules
PLITCH is a Freemium Software covering 4,200+ PC games. Every game has a limited set of free cheats that you can use as you wish.
However, to gain full and unlimited access to our entire database of 59,900+ cheats you need to upgrade to PLITCH PREMIUM.
Arcadian Atlas Community Board
Last Answer:
IronJulia
9/27/2023, 5:18 AM
Last Answer:
PLITCH Official
8/3/2023, 11:33 AM