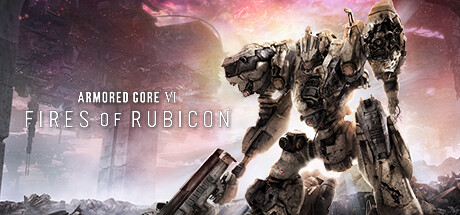 ARMORED CORE VI FIRES OF RUBICON


PC Cheats & Trainer

by
Free Cheats
Activate First
Prepare
Money/Resources
Add Coam/Money
Sub Coam/Money
Weapons
Fast weapon cooldown
Health/Energy
Refill AP
Timer
No scanner cooldown
Premium Cheats
Weapons
Unlimited ammo
No reload
Low clip ammo (max 3)
Health/Energy
Unlimited AP
Low AP (max 66%)
Low AP (max 33%)
Unlimited energy
Low energy (max 66%)
Low energy (max 33%)
Godmode
Low damage to player (25%)
Low damage to player (50%)
High damage to player (1.5x)
High damage to player (2.5x)
AI
Low damage to AI (33%)
Low damage to AI (66%)
High damage to AI (2x)
High damage to AI (3x)
High damage to AI (5x)
Easy Kills
AI instant overload
Player general
No heat/overload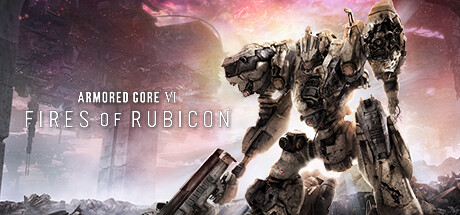 Download Free
Register here to get your
PC Download link via email *
Register
Trustpilot
Learn more about

PLITCH
*
PLITCH is an independent PC software with 59900+ cheats for 4200+ PC games, including
28 cheats
for
ARMORED CORE VI FIRES OF RUBICON
Learn more about

PLITCH
About: ARMORED CORE VI FIRES OF RUBICON
Developer:
FromSoftware, Inc.
Publisher:
Bandai Namco, FromSoftware, Inc.
Latest Game Version:
1.03 / 30
Unleash Epic Adventures with PLITCH's ARMORED CORE VI FIRES OF RUBICON Cheats
Be unbeatable with the ARMORED CORE VI FIRES OF RUBICON game trainer
Why should you use our game trainer?
Enhance your ARMORED CORE VI FIRES OF RUBICON experience on PC with PLITCH's comprehensive game trainer, offering an array of single-player cheat codes that bring a new dimension of fun to your gameplay. The ARMORED CORE VI FIRES OF RUBICON cheats empower you to customize your gaming adventure without boundaries.
Elevate your in-game resources with free cheats such as increased coam and money. Equip your arsenal with blazing efficiency using fast weapon cooldown, while an instant refill of AP ensures you're always battle-ready. Remove the constraints of time with no scanner cooldown, giving you the upper hand.
PLITCH's premium cheats further amplify your control over the game, granting unlimited ammo, godlike health, and energy capabilities. Tailor the challenge by adjusting player and AI damage parameters, or ensure AI enemies meet their demise effortlessly with instant overload.
Discover unprecedented depths within PLITCH's ARMORED CORE VI FIRES OF RUBICON cheats, embracing the potential for inventive strategies and uncharted gameplay scenarios like never before. PLITCH transforms cheating into a positive aspect of your gaming journey, enabling you to savor every moment and create your own memorable adventures.
Happy Gaming!
What makes PLITCH different from other gaming trainer software?
Want to improve your ARMORED CORE VI PC gaming experience? Look no further than PLITCH, your ultimate game trainer and cheat code source. Here's why PLITCH is your first choice for spicing up your single-player adventure:
Total control: PLITCH lets you customize your game to your liking. Amp up the fun with infinite ammo or increase the challenge by reducing your health and ammo.


Safe and legal: PLITCH plays by the rules. It operates exclusively in single-player mode, ensuring no bans or copyright issues. Our software is safe, certified, and virus-free.


User-friendly: Our client is easy to use and supports multiple languages and customizable hotkeys. Activate cheats effortlessly through hotkeys, an overlay app, or your mobile phone.


Up-to-date cheats: PLITCH keeps your arsenal up-to-date. We promptly provide patches and cheats for the latest titles, such as ARMORED CORE VI.


Exceptional support: Join our Discord server or forum to chat with other players and get fast help from our team. We're here to solve your problems and listen to your suggestions.


ARMORED CORE VI cheats from PLITCH offer everything from infinite ammo to godmode. Take control of your gaming destiny. Download PLITCH now and play by your own rules!
Get PLITCH Premium - play by
your own

rules
PLITCH is a Freemium Software covering 4,200+ PC games. Every game has a limited set of free cheats that you can use as you wish.
However, to gain full and unlimited access to our entire database of 59,900+ cheats you need to upgrade to PLITCH PREMIUM.
ARMORED CORE VI FIRES OF RUBICON Community Board