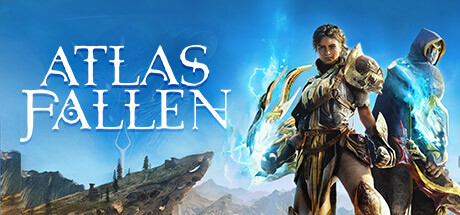 Free Cheats
Activate First
Prepare
Money/Resources
Add Money
Sub Money
Player general
Movement speed +30%
Movement speed -30%
Movement speed normal
Premium Cheats
Health/Energy
Unlimited health
Max 66% health
Max 33% health
Unlimited momentum
Min 66% momentum
Max 66% momentum
Min 33% momentum
Max 33% momentum
No momentum
Skills/Experience
Add EssenceDust/XP
Sub EssenceDust/XP
Items
No item decrease on use/sell
Increase items by 100 on use/sell
Timer
No ability cooldown
Player general
Unlimited multi jumps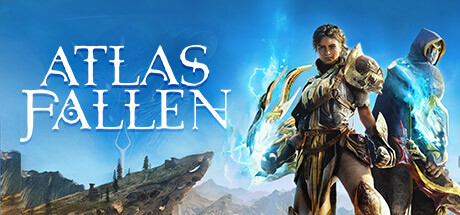 Download Free
Register here to get your
PC Download link via email *
Register
Trustpilot
Learn more about

PLITCH
*
PLITCH is an independent PC software with 59900+ cheats for 4200+ PC games, including
21 cheats
for
Atlas Fallen
Learn more about

PLITCH
About: Atlas Fallen
Publisher:
Focus Entertainment
Latest Game Version:
2023-08-22 (Vulkan)
Forge a new era with PLITCH's Atlas Fallen cheats
Never run out of money with our Atlas Fallen game trainer
Why should you play the game with our cheats?
Unlock the full potential of your gaming experience with PLITCH's Atlas Fallen game trainer on PC. Experience the thrill of single-player gameplay by harnessing the power of cheat codes. PLITCH introduces a wide array of Atlas Fallen cheats to elevate your gaming escapade.

Enhance your in-game economy with Money/Resources cheats that give you the ability to add or sub money effortlessly. Whether you're looking to amass wealth or fine-tune your finances, PLITCH empowers you to do it all.

Enhance your character's prowess with Player General cheats that increase Movement Speed by 30% or venture into Challenge Mode by decreasing it by 30%. Of course, you can always return to normal speed when the time is right.

For the discerning gamer, Premium Cheats offer the advantage of unlimited health, ensuring your dominance in battles. Meanwhile, you can control your momentum with finesse, choosing minimum or maximum percentages, or even no momentum for an added challenge.

Embark on an accelerated journey of skill development using Add or Sub EssenceDust/XP cheats, or boost your inventory with No Item Decrease and Increase Items by 100 cheats.

The Timer and Unlimited Multi Jumps cheats truly set you apart as a force to be reckoned with, breaking the boundaries of time and physics.

Embrace the positive side of cheating with PLITCH's Atlas Fallen cheats. Redefine your gaming experience and conquer the game on your terms.

Happy Gaming!
Get PLITCH Premium - play by
your own

rules
PLITCH is a Freemium Software covering 4,200+ PC games. Every game has a limited set of free cheats that you can use as you wish.
However, to gain full and unlimited access to our entire database of 59,900+ cheats you need to upgrade to PLITCH PREMIUM.
Atlas Fallen Community Board