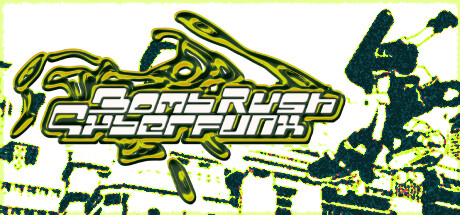 Free Cheats
Activate First
Prepare
Money/Resources
Add Rep (1 = 5)
Player general
1.2x Boost Speed
0.7x Slower Boost Depletion
Premium Cheats
Health/Energy
Godmode
Player attributes
Refill Boost Charge
Player general
0.4x Slower Boost Depletion
Unlimited Boost Charge
1.5x Boost Speed
2x Boost Speed
Unlimited Jumps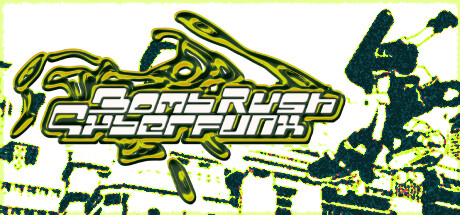 Download Free
Register here to get your
PC Download link via email *
Register
Trustpilot
Learn more about

PLITCH
*
PLITCH is an independent PC software with 59900+ cheats for 4200+ PC games, including
11 cheats
for
Bomb Rush Cyberfunk
Learn more about

PLITCH
About: Bomb Rush Cyberfunk
Latest Game Version:
1.0.19864
Enter a vibrant future with PLITCH's Bomb Rush Cyberfunk cheats
Give yourself a speed boost with our Bomb Rush Cyberfunk game trainer
Here's what you can do with our trainer!
PLITCH offers an exciting array of Bomb Rush Cyberfunk cheats on PC to enhance your single-player experience and let you embrace your inner digital graffiti artist. With this game trainer, you can take your gameplay to a whole new level.

In the world of Bomb Rush Cyberfunk, free cheats like adding Rep and boosting your speed make your journey through this vibrant cyberpunk universe smoother and more enjoyable. These cheat codes give you the freedom to focus on the game's immersive story and amazing visuals without worrying about resource constraints.

But for those who crave the ultimate power trip, PLITCH's Bomb Rush Cyberfunk Premium Cheats take things to the next level. Activate Godmode and become an unstoppable force, dominating the city skylines without breaking a sweat. Refill Boost Charge, coupled with a selection of speed boosts and unlimited jumps, will turn you into a parkour legend, soaring effortlessly through the neon-lit streets.

With PLITCH's Bomb Rush Cyberfunk cheats, the game transforms into an exhilarating playground where you're in control. So, embrace the cheats, elevate your gameplay, and dive headfirst into the electrifying world of Bomb Rush Cyberfunk like never before. Cheating has never been this fun!

Happy Gaming!
Get PLITCH Premium - play by
your own

rules
PLITCH is a Freemium Software covering 4,200+ PC games. Every game has a limited set of free cheats that you can use as you wish.
However, to gain full and unlimited access to our entire database of 59,900+ cheats you need to upgrade to PLITCH PREMIUM.
Bomb Rush Cyberfunk Community Board