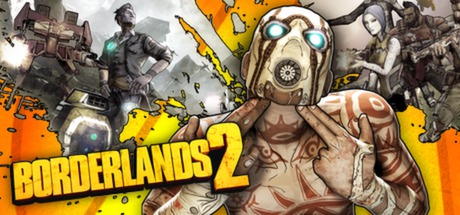 Free Cheats
Activate First
Prepare for Cheats
Money/Resources
+5.000 money
-5.000 money
+1 Badass Tokens
-1 Badass Tokens
+15 Eridium
-15 Eridium
Weapons
Refill ammo
Skills/Experience
+1 Skillpoint
-1 Skillpoint
+1.000 Experiences
-1.000 Experiences
Premium Cheats
Money/Resources
+15 Seraph Crystals
+15 Torgue Tokens
Weapons
Infinite ammo
Unlock 4 weaponslots
No Reload
Health/Energy
Instant ability cooldown
Godmode
Skills/Experience
+20,000 Experiences
Items
+1 Itemslot
-1 Itemslot
+1 Golden Key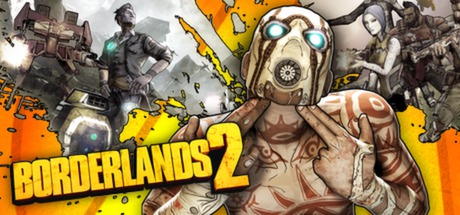 Download Free
Register here to get your
PC Download link via email *
Register
Trustpilot
Learn more about

PLITCH
*
PLITCH is an independent PC software with 56100+ cheats for 4000+ PC games, including
23 cheats
for
Borderlands 2
Learn more about

PLITCH
About: Borderlands 2
Developer:
Gearbox Software, Aspyr
Publisher:
2K Games, Aspyr Media
Latest Game Version:
1.0.257.45254
Conquer Pandora in Borderlands 2
Become the ultimate badass with our Borderlands 2 PC cheats
What can our money and resources cheats do for you in Borderlands 2?
With our Borderlands 2 cheats for money and resources, you can prepare yourself perfectly for your adventure on Pandora.

Start by making yourself rich so you can equip yourself with the best weapons and items the shop has to offer. This can be combined perfectly with our weapon slot cheat, which lets you unlock 4 weapon slots at once.

Using the Eridium cheat code will help you unlock tons of character upgrades and grant you access to unlockable levels and side missions.

The best loot, however, can be found right in Sanctuary inside the Golden Chests. Opening them, however, requires special keys that are not easy to find. If you still want to get your hands on the precious items as quickly as possible, you can do so with our +1 golden key cheat code from our trainer.

The Borderlands 2 characters are naturally real badasses. But now you can become an even bigger badass in no time with our badass tokens cheat code, which allows you to increase your Badass Rank and improve your stats.

To complete your character's upgrading, all you need to do is level them up and unlock all the skills. You can easily do that with our skill and experience cheats. From Sanctuary to the Tundra – with these codes, you can start your adventure unhindered!
What can our weapons and energy cheats do for you in Borderlands 2?
Now that all the preparations have been made, you can get started as a Vault Hunter. But our Borderlands 2 trainer can do a lot more!

Now you are well equipped, but the wasteland is full of enemies and dangers that often require you to improvize. Our Borderlands 2 weapons cheats give you infinite ammo and eliminate annoying reloading, so you can win any shooter battle in no time.

If you still get into trouble, you can simply activate Godmode right on the spot, which will make you invincible.

Killing your opponents with your special abilities is one of the most fun parts of the game. Does it also annoy you that you can only use them to a limited extent? Then you can change that now, thanks to our instant ability cooldown cheat.
Get PLITCH Premium - play by
your own

rules
PLITCH is a Freemium Software covering 4,000+ PC games. Every game has a limited set of free cheats that you can use as you wish.
However, to gain full and unlimited access to our entire database of 56,100+ cheats you need to upgrade to PLITCH PREMIUM.
Borderlands 2 Community Board