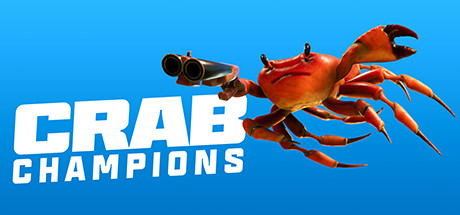 Free Cheats
Activate First
Prepare
Money/Resources
Add Eliminations
Systems
Set Grenade Cooldown (default = 5)
Player general
Refill Health
Low Health
Premium Cheats
Money/Resources
Set Points
Set Crystals
Set Keys
Weapons
Unlimited Ammo
Health/Energy
Unlimited Health
Unlimited Armor Plates
Unlimited Armor Health
Skills/Experience
No Grenade Cooldown
No Knockback Effect
No Knockback Damage
Systems
Set Melee Damage (default = 300)
Set Meele Range (default = 1150)
Player attributes
Immune To Ice Damage
Immune To Fire Damage
Immune To Lightning Damage
Immune To Poison Damage
Player general
Set Armor Plates (max = 6)
Set Armor Plate Health (default = 125)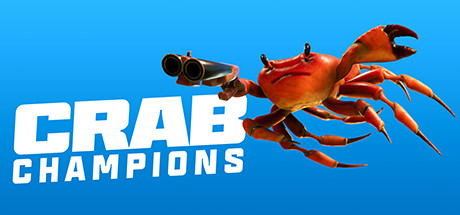 Download Free
Register here to get your
PC Download link via email *
Register
Trustpilot
Learn more about

PLITCH
*
PLITCH is an independent PC software with 55800+ cheats for 4000+ PC games, including
23 cheats
for
Crab Champions
Learn more about

PLITCH
About: Crab Champions
Developer:
Noisestorm Limited
Publisher:
Noisestorm Limited
Latest Game Version:
EA 1778
Become the Crab Champion
Put your skills to the test with PLITCH's Crab Champion cheats
What does the Crab Champions trainer from PLITCH have to offer?
Hello there! Are you a fan of the single-player PC game Crab Champion? Have you been struggling to progress through the game's levels or defeat challenging enemies? Well, have you considered using cheat codes with a game trainer software like PLITCH?

When it comes to Crab Champion, PLITCH has a range of Crab Champion cheats that can help you become the ultimate crab champion!

With PLITCH, you can have unlimited ammo and health, or even set your points, crystals, and keys in Crab Champion. These cheats are designed to give you an edge in the game, making it easier to progress through levels and defeat tough enemies.

So, if you're looking to take your Crab Champion gameplay to the next level, consider trying out PLITCH and its range of cheat codes. With PLITCH, you can become the ultimate crab champion and conquer the game with ease!

Happy Gaming!
Get PLITCH Premium - play by
your own

rules
PLITCH is a Freemium Software covering 4,000+ PC games. Every game has a limited set of free cheats that you can use as you wish.
However, to gain full and unlimited access to our entire database of 55,800+ cheats you need to upgrade to PLITCH PREMIUM.
Crab Champions Community Board
Last Answer:
IronJulia
5/22/2023, 5:53 AM
Last Answer:
IronJulia
5/11/2023, 5:41 AM
Last Answer:
IronJulia
4/13/2023, 5:23 AM
Last Answer:
IronJulia
4/11/2023, 5:22 AM
Last Answer:
IronJulia
4/6/2023, 5:30 AM