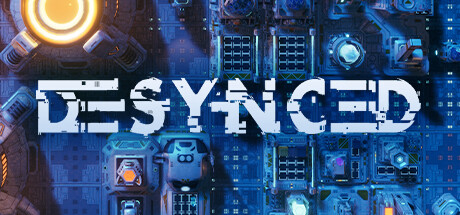 Free Cheats
Activate First
Prepare
Health/Energy
No energy decrease (units)
Units
Heal sel. unit/building
Premium Cheats
Health/Energy
Godmode
Unlimited health
Items
Set amount: Slot 1 (sel. building)
Set amount: Slot 2 (sel. building)
Set amount: Slot 3 (sel. building)
Set amount: Slot 4 (sel. building)
Set amount: Slot 5 (sel. building)
Set amount: Slot 6 (sel. building)
Set amount: Slot 7 (sel. building)
Set amount: Slot 8 (sel. building)
Set amount: Slot 9 (sel. building)
Set amount: Slot 10 (sel. building)
Set amount: Slot 11 (sel. building)
Set amount: Slot 12 (sel. building)
AI
Easy Kill
Miscellaneous
Fast build and research
2x speed build and research
3x speed build and research
5x speed build and research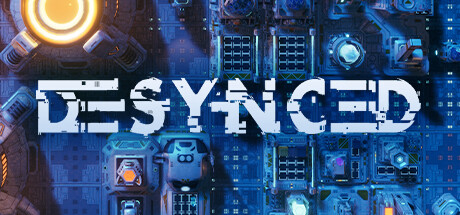 Download Free
Register here to get your
PC Download link via email *
Register
Trustpilot
Learn more about

PLITCH
*
PLITCH is an independent PC software with 59900+ cheats for 4200+ PC games, including
22 cheats
for
Desynced
Learn more about

PLITCH
About: Desynced
Developer:
Stage Games Inc.
Publisher:
Forklift Interactive
Latest Game Version:
0.1.11391
Repair your damaged ship with PLITCH's Desynced cheats
Build and research faster with the help of our Desynced game trainer
What features does our trainer offer?
PLITCH offers a range of Desynced cheats that can really enhance your gaming experience on the PC. In the world of single-player games, cheating can be a positive and enjoyable way to explore the limits of your favorite games.

With PLITCH's game trainer, you gain access to a treasure trove of Desynced cheat codes that empower you to take control of your gameplay. Need an extra edge? No problem. Activate Godmode or Unlimited Health to turn the tables in your favor and ensure victory without the frustration of defeat.

Worried about your units or energy depleting too quickly? PLITCH's free cheats come to the rescue with options like No Energy Decrease and Heal for Selected Units or Buildings. Now, you can focus on strategizing without the distraction of running out of resources.

The premium cheats go even further, allowing you to fine-tune your game experience with precision. Adjust the number of items in your inventory or make your AI opponents a breeze with Easy Kill. Want fast, 2x, 3x, or 5x build and research speed? PLITCH has you covered and lets you customize the game world to your liking

PLITCH's Desynced cheats transform your gaming sessions into an exhilarating playground where your imagination knows no bounds. Embrace the fun and power of cheating with PLITCH.

Happy Gaming!
Get PLITCH Premium - play by
your own

rules
PLITCH is a Freemium Software covering 4,200+ PC games. Every game has a limited set of free cheats that you can use as you wish.
However, to gain full and unlimited access to our entire database of 59,900+ cheats you need to upgrade to PLITCH PREMIUM.