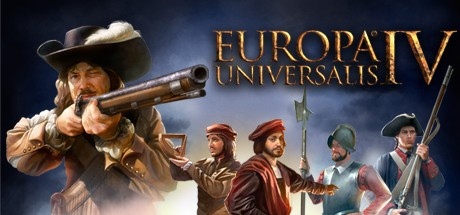 Free Cheats
Activate First
Prepare for Cheats
Money/Resources
250.000 Gold
100 Prestige
Max Stability
Set Gold (1,000 = 1)
Set Stability (1,000 = 1)
Set Prestige (1,000 = 1)
Premium Cheats
Money/Resources
Max Legitimacy
Min Legitimacy
Min Prestige
Min Stability
Set Legitimacy (1,000 = 1)
Skills/Experience
Set all 3 Powers
All 3 powers 50.000
Units
Max Manpower
100 Military- and Fleet-tradition
Max. Sailors
Set Manpower to 0
Set Sailors to 0
Set Military Tradition (1,000 = 1)
Set Fleet Tradition (1,000 = 1)
Fast movement (selected unit)
Miscellaneous
No war exhaustion
Full religious unity
Max Republic Tradition
Min Republic Tradition
Max Reform Progress
Min Reform Progress
Set Republic Tradition (1,000 = 1)
Set War Exhaustion (1,000 = 1)
Set Religious Unity (1,000 = 100%)
Set Reform Progress (1,000 = 1)
Min Government Limit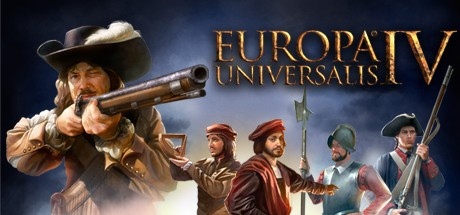 Download Free
Register here to get your
PC Download link via email *
Register
Trustpilot
Learn more about

PLITCH
*
PLITCH is an independent PC software with 59600+ cheats for 4200+ PC games, including
33 cheats
for
Europa Universalis IV
Learn more about

PLITCH
About: Europa Universalis IV
Developer:
Paradox Development Studio
Publisher:
Paradox Interactive
Latest Game Version:
1.35.6.0 Ottomans (1ede)
Dominate your opponents with PLITCH's Europa Universalis IV cheats
Win any war with our Europa Universalis IV game trainer
What does our trainer have to offer?
PLITCH offers an exceptional game trainer for Europa Universalis IV on PC that enhances the single-player experience with a range of amazing cheat codes. Cheating becomes a positive aspect as it gives you the ability to freely explore the game's mechanics and content without the constraints of limited resources or progression.

With the free Europa Universalis IV cheats you can access a rich treasury and reach 250,000 gold, while also gaining 100 prestige and reaching maximum stability. Modifying gold, stability, and prestige allows for personalized gameplay.

For those who want even more options, Premium Cheats expand the possibilities. Manipulate legitimacy to your liking, increase or decrease Prestige and Stability, and change the powers at your disposal. These premium features allow you to experiment with different scenarios and challenges.

The unit cheats ensure that your armies are always ready, with maximum manpower, military and fleet tradition, and sailors. If you want a unique challenge, you can set these resources to zero.

In addition, the various cheats offer complete control over aspects such as war exhaustion, religious unity, and government limits. You can optimize your nation's progress with maximum reform progress or take alternative paths of governance by setting Republic Tradition to your desired values.

In conclusion, PLITCH's Europa Universalis IV cheats transform the gameplay into an engaging, personalized adventure where you can experiment, strategize, and enjoy the game to its fullest potential. Embrace the positive impact of these cheats and embark on an epic journey through history like never before.

Happy Gaming!
What makes PLITCH's Europa Universalis IV trainer so special?
Unmatched customization: PLITCH offers a wide range of Europa Universalis IV cheat codes to suit both the casual gamer and the strategist. Whether you want to roll in gold or are thirsting for more legitimacy, PLITCH allows you to tweak various aspects of your gameplay. From modifying resources and stability to increasing prestige and military tradition, the possibilities are virtually limitless. With PLITCH, you're not just playing a game, you're creating your own unique story.


Increase the challenge: Are you a master tactician looking for new frontiers? PLITCH isn't just about making things easier - it's about rising to the challenge. Ratchet up the difficulty by choosing Europa Universalis IV cheats that will keep you on your toes. Minimize legitimacy, prestige, or stability to test your strategic skills. It's the ultimate proving ground to hone your skills and emerge as a seasoned conqueror.


An oasis of safety: Worried about the legality and safety of using cheats? PLITCH has you covered. Built with precision, PLITCH's cheat codes work by accessing your PC's RAM without damaging game files. What's more, they're designed exclusively for single-player play, ensuring a level playing field for everyone. That means no bans and no worries. Plus, PLITCH is certified by top cybersecurity authorities to ensure a risk-free experience.


Seamlessly easy to use: PLITCH's user-friendly interface makes activating cheat codes a breeze. Whether you prefer keyboard shortcuts, an overlay application, or even a mobile app, PLITCH has you covered. Our platform supports a wide variety of languages and integrates seamlessly with major gaming platforms. Plus, with rapid updates and patches, you'll always have the latest tools at your fingertips.


Community and support: Gaming is more than a solo endeavor - it's a community-driven experience. PLITCH fosters this sense of belonging through its vibrant Discord server and forum. Connect with like-minded gamers, share insights, and even request trainers. And if you ever run into a problem, PLITCH's exceptional customer service ensures that your issues are resolved quickly so you can get back to conquering worlds.

Now is the time to push the boundaries of traditional gaming. With PLITCH, Europa Universalis IV becomes your canvas for creativity and strategy. Forge alliances, dominate empires, and shape history as you see fit. Dive into the world of PLITCH today and experience gaming in a whole new light. The power is in your hands - use it wisely!

Happy conquering!
Get PLITCH Premium - play by
your own

rules
PLITCH is a Freemium Software covering 4,200+ PC games. Every game has a limited set of free cheats that you can use as you wish.
However, to gain full and unlimited access to our entire database of 59,600+ cheats you need to upgrade to PLITCH PREMIUM.
Europa Universalis IV Community Board