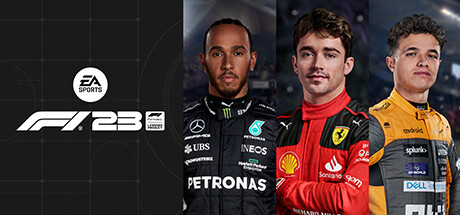 Free Cheats
Activate First
Prepare
Health/Energy
Fuel +10l (during race)
Fuel -10l (during race)
AI
Opponents maximum 7th gear
Opponents maximum 6th gear
Opponents maximum 5th gear
Miscellaneous
Player maximum 7th gear
Player maximum 6th gear
Player maximum 5th gear
Premium Cheats
Money/Resources
Add resource points
Set resource points
Add Money (my team)
Set Money (my team)
Add perk fund
Set perk fund
Health/Energy
Fuel nevers runs out (min 1l)
Player infinite ERS
Player no ERS
Repair Gear Box (during race)
Repair Combustion Engine (during race)
Repair Turbocharger (during race)
Repair Energy Store (during race)
Repair MGU-H (during race)
Repair MGU-K (during race)
Repair Control Electronics (during race)
Systems
Player Brakes don't overheat
Player perfect tires
Player bad tires
Player Super Grip
Player Good Grip
Player above average grip
Player 100% grip
Player 100.5% grip
Player 101% grip
Player 102% grip
Player 103% grip
Player 104% grip
Player 105% grip
Player Low Grip
Player Very Low Grip
AI
AI perfect tires
AI bad tires
AI infinite ERS
AI no ERS
AI Super Grip
AI Low Grip
AI Very Low Grip
AI No Grip
AI Good Grip
Opponents maximum 4th gear
Opponents maximum 3rd gear
Opponents maximum 2nd gear
Opponents maximum 1st gear
Miscellaneous
Player maximum 4th gear
Player maximum 3rd gear
Player maximum 2nd gear
Player maximum 1st gear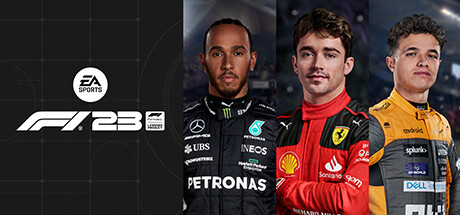 Download Free
Register here to get your
PC Download link via email *
Register
Trustpilot
Learn more about

PLITCH
*
PLITCH is an independent PC software with 59900+ cheats for 4200+ PC games, including
57 cheats
for
F1 23
Learn more about

PLITCH
About: F1 23
Publisher:
Electronic Arts
Latest Game Version:
1.14.1030131
Always come out on top with our F1 23 game trainer
Win every race with PLITCH's F1 23 cheats
Level up your gaming experience with our trainer!
Are you a PC gaming enthusiast who loves the exciting world of Formula 1? Then we have some exciting news for you! Let us introduce you to PLITCH, the ultimate game trainer software that will revolutionize your single-player F1 23 experience. Get ready to unleash your full potential on the track with the power of cheat codes! Cheating isn't about undermining fair competition or diminishing the achievements of others; it's about adding an exciting twist to your personal racing adventures.

Imagine effortlessly zooming past your opponents, mastering every corner, and overtaking maneuvers with ease. With PLITCH's F1 23 cheats at your disposal, you will become the master of the F1 23 universe. Why struggle with endless restarts or spend hours honing your skills when you can experience the thrill of victory instantly?

PLITCH offers a wide range of F1 23 cheats. Whether you want more fuel, resource points, or money, PLITCH has you covered. It's like having a pit crew dedicated to your success and enjoyment. If you want to train your skills, our F1 23 cheats are also for you. Try playing with less fuel and less grip, or against an AI with perfect tires. Our cheats work both ways!

So don't let anyone tell you that cheating is always negative. With PLITCH, it becomes a tool for self-expression and a way to experience the game on your own terms. Embrace the power of cheat codes and unlock a world of unlimited possibilities in F1 23. Get ready to conquer the tracks and revel in the joy of victory!

Happy Gaming!
How does our game trainer differ from others?
Enhance your F1 23 gaming experience with PLITCH, the ultimate game trainer for PC single-player titles. Here are 5 reasons why our F1 23 cheats and trainer are special:
Versatile customization: PLITCH offers cheat codes to make F1 23 as easy or challenging as you want, catering to both casual and competitive gamers.


Safe and legal: PLITCH's cheats are legal and safe, and won't harm your game files. They're exclusively for single-player mode, ensuring fairness in multiplayer.


User-friendly: Our client supports multiple languages, has custom hotkeys, and an overlay app for in-game cheats activation.


Always up-to-date: PLITCH keeps your cheats up-to-date, ensuring compatibility with the latest game patches, including releases like F1 23.


Exceptional support: Benefit from outstanding customer service through PLITCH's Discord server and forum for assistance, discussions, and trainer requests.


Don't wait—download PLITCH today and redefine your F1 23 adventure.
Get PLITCH Premium - play by
your own

rules
PLITCH is a Freemium Software covering 4,200+ PC games. Every game has a limited set of free cheats that you can use as you wish.
However, to gain full and unlimited access to our entire database of 59,900+ cheats you need to upgrade to PLITCH PREMIUM.