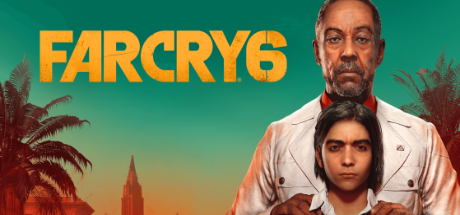 Free Cheats
Activate First
Prepare
Weapons
Unlimited ammo
Health/Energy
Unlimited stamina
Premium Cheats
Weapons
No silencer overheat
No weapon spread
No Supremo cooldown
No recoil
No reload
Health/Energy
Unlimited oxygen
Vehicle godmode
Easy vehicle kill
Godmode
Skills/Experience
Set XP multiplier (default = 1)
Items
Unlimited fishing line health
Infinite items/ throwables
Easy crafting
Miscellaneous
Stealth
No PG-240X heat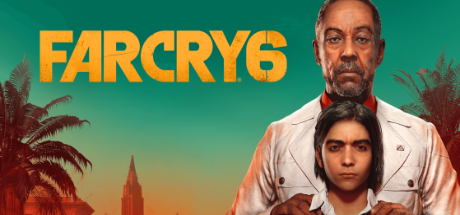 Download Free
Register here to get your
PC Download link via email *
Register
Trustpilot
Learn more about

PLITCH
*
PLITCH is an independent PC software with 56100+ cheats for 4000+ PC games, including
18 cheats
for
Far Cry 6
Learn more about

PLITCH
About: Far Cry 6
Developer:
Ubisoft Toronto
Latest Game Version:
1.7.0
Welcome to Yara
Take down Antón Castillo and reclaim the island of Yara with PLITCH
Tips and tricks for a good start in Far Cry 6
The action adventure Far Cry 6, which Ubisoft released in 2021, continues to thrill many gamers. Especially the cast of characters is insanely well done. We at PLITCH have a few tips and tricks for you to make the start of Far Cry 6 a little easier.


Length of the game
If you only focus on the main mission of the game, you'll have about 23 hours of fun with it. However, if you are a player who wants to explore every corner of the map and see everything, you will need about 57 hours. By the way, the map is the largest in the Far Cry series so far and the open world is really impressive.


Important characters
Protagonist Dani Rojas
Depending on whether you decide to play as a man or a woman, Dani's gender will be adjusted. Dani is very involved in the story and fully-voiced.


Antón Castillo
The villain in Far Cry 6 is Antón Castillo, played by Giancarlo Esposito. The cast couldn't be better - Esposito is already known from the successful series Breaking Bad and Better Call Saul.


Juan Cortez
Juan Cortez is the tritagonist in Far Cry 6. Juan Cortez is a former KGB spy and a master of revolution. He provides Dani Rojas with backpacks as well as his pet crocodile, Guapo, which can accompany Dani.


Location
Far Cry 6 is set in Yara, an independent state in the heart of the Caribbean. Yara is a tropical island where there are different environments to discover, such as beaches, jungles, mountains, cities and villages. The largest city is Esperanza. Esperanza is Yara's capital and is located at the northernmost point of the island.

Antón Castillo is considered the fascist ruler of Yara. The army under Castillo's leadership is called Fuerzas Nacionales de Defensa (National Defense Forces), or FND for short. They are considered the main enemies in Far Cry 6. The FND comprises about 300,000 soldiers.


Weapons
There are many different weapons in Far Cry 6, including unique weapons. All of them have special locations and unique weapons are present only once in the entire game world. These exclusive weapons are often well hidden and their locations are not obvious. Sometimes you have to complete Yaran stories or treasure hunts to find them. Some are also very well guarded in FND facilities, while others are submerged in the sea.

You should always keep your eyes open for weapon cases, they are decorated with a crocodile. There are also so-called criptograma boxes, the contents of which are high-value equipment. You will need to find two criptograma tables nearby at a time to open them.


How to upgrade your weapons
If you want to upgrade your weapons, supremos (more on that below) or vehicles, you'll need a workbench. This should be easy to find, as workbenches can be found in all sorts of places on the map. If you can't find one, you can travel to a guerrilla camp. However, you should know that unique weapons cannot be improved at workbenches.

You will also need various materials and resources to upgrade your weapons, supremos or vehicles at workbenches. There are printing materials (gunpowder and supremo glue), storage resources, and parts and scrap.


Supremos
The Supremos just mentioned are backpacks. Each of these Supremo backpacks has a different ability that can help Dani in battle. You can usually buy them in liberated FND bases. By the way, these Supremo backpacks make it possible for you to use throwing items like knives or grenades.


Animals / Amigos
In Far Cry 6, you'll be able to strengthen your own ranks with various animals that will assist you in the fall of Castillo. You can both restyle them and improve them. You can unlock the following amigos: Crocodile Guapo, Dog Chorizo, Rooster Chicharrón, Dog Boom Boom, Big Cat Oluso, Dog K-9000, Big Cat Champagne.


Outfits
You can find over 100 different pieces of armor in Far Cry 6, which will strengthen you with the help of their passive abilities. There are also sets of outfits. You can equip Dani with clothes for five different slots, and for each outfit part you'll receive a passive bonus. You can combine armor as you like - a complete outfit set will not give you any additional advantage.


Checkpoints and fast travel destinations
In Far Cry 6, you'll need to capture FND bases and checkpoints and clear them of enemies in order to reclaim Yara and overthrow Castillo's regime. If you manage to do this, you'll unlock some advantages as well as new fast travel destinations.

As mentioned before, the map is huge - fast travel destinations are key to getting around quickly. You can then fast travel to any discovered larger town as well as to captured FND bases and checkpoints. There are also guerrilla hideouts on the map that can serve as fast travel destinations.


Fishing and fishing areas
There are many different types of fish to discover in Far Cry 6, for example the parrot fish. Of course, you'll need suitable fishing equipment. Also, special fish species like the parrot fish can only be found in certain fishing areas. For a peace-loving species, this is called fishing area, and for predatory fish, it's called hunting area.
This is why you should use our Far Cry 6 PC Cheats
PLITCH will help you with all your main missions and side quests. Our Far Cry 6 trainer for PC includes 19 cheat codes and offers you a variety of ways to customize the game to your needs. No matter what problem you are facing - PLITCH is the solution. For example, do you often run out of ammunition? Then PLITCH has a free cheat code for you that will bring you infinite ammo.

With our PLITCH Far Cry 6 Trainer for PC, you'll never run out of money, because with our money cheat code you'll get bonus money and items when you collect them. To make sure you hit all the headshots, there are several weapons cheat codes. With PLITCH, there's no more silencer overheating, weapon spread, Supremo cooldown, recoil, or reloading.

That's not enough for you? You'd rather be immortal? Immortality is no problem with PLITCH either, as we have a Godmode cheat code for you. As we said before, our PLITCH Far Cry 6 trainer for PC is the solution to all your problems in the game and will prevent frustration from arising in the first place.
Get PLITCH Premium - play by
your own

rules
PLITCH is a Freemium Software covering 4,000+ PC games. Every game has a limited set of free cheats that you can use as you wish.
However, to gain full and unlimited access to our entire database of 56,100+ cheats you need to upgrade to PLITCH PREMIUM.
Far Cry 6 Community Board
Last Answer:
IronJulia
5/19/2023, 5:32 AM
Last Answer:
IronJulia
4/28/2023, 5:47 AM
Last Answer:
BorgWolf
4/25/2023, 7:30 AM
Last Answer:
IronJulia
3/15/2023, 6:25 AM
Last Answer:
pooorny
1/3/2023, 9:53 AM