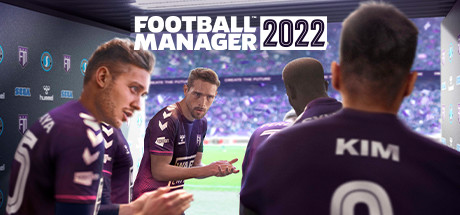 Free Cheats
Activate First
Prepare
Money/Resources
Set transfer budget to 0
Set club balance to 0
Set wage budget to 0
Add Transfer budget
Player attributes
Player: Right-footed
Player: Left-footed
Premium Cheats
Money/Resources
Add Club balance
Add Wage budget
Health/Energy
Perfect Squad
AI
Weak Squad
Average Squad
Player attributes
Player: Two-footed
Player general
Player: Weak match sharpness
Player: Weak fitness / condition
Player: Weak morale
Player: Full match sharpness
Player: Full fitness / condition
Player: Full morale / happiness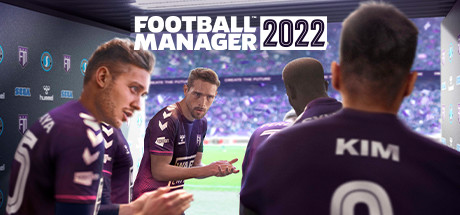 Download Free
Register here to get your
PC Download link via email *
Register
Trustpilot
Learn more about

PLITCH
*
PLITCH is an independent PC software with 56100+ cheats for 4000+ PC games, including
19 cheats
for
Football Manager 2022
Learn more about

PLITCH
About: Football Manager 2022
Developer:
Sports Interactive
Latest Game Version:
22.4.1 - 1662587
Become the best football manager
Lead your team to victory with our FM 2022 PC cheats
Tips and tricks for a good start in Football Manager 2022
The ever-popular football simulation game Football Manager 2022 (FM 2022 for short) from developer Sports Interactive is back. The game looks better than ever and features a revamped match engine. This ensures that the animations are smoother and the AI is smarter.

If you've always dreamed of managing teams like Manchester United or Schalke 04 and are a big tactics fan, then you've come to the right place. We at PLITCH give you some tips and tricks for a good start in FM 2022.


How to create a club
Use the "Create a club" function included in Football Manager 2022. With the help of this function, you'll be able to replace an already existing team with your own squad. You'll have to make changes to the club and the players, but all in all it's very simple.

You can also use the pre-game editor and create a new team from scratch. This gives you more flexibility and control over your club.


What are the best teams to start with?
Schalke 04, Derby County, PSV Eindhoven, Inter Miami, Atalanta Bergamo, Charlotte FC, Newell's Old Boys, FC Barcelona, Benfica, AJ Auxerre, Celtic, Newcastle United, Athletic Bilbao, AS Roma, Las Palmas, Palermo, Paris FC, RB Salzburg.


Who are the best trainers / coaches?
Rodolfo Borrell, Norbert Elgert, Pepijn Lijnders, Hermann Gerland, Boro Primorac, Brian Kidd, Zeljko Buvac

You should assemble a good coaching team in Football Manager 2022 that is knowledgeable in various aspects of the game. The coaches should also have highlighted attributes so that each type of player can improve.

Of course, the best trainer is and will always be our PLITCH Football Manager 2022 trainer for PC.


Club and players
Tips
Before signing a contract in Football Manager 2022 with a new club, look at its facilities, financial situation, as well as its development in recent years. Think about club goals.

Get an overview of the players in your team. Look at the strengths and weaknesses of the players. Then think about suitable tactics. Create training plans and train your team well. Study your tactics with them. You should also train players individually to evaluate their attributes.

The best cheapest players to start with in Football Manager 2022 include Giorgi Mamardashvili, Andreas Linde, Jordan Lukaku, Ryan Fredericks and Blaise Matuidi.


Tactics Tips
Find competent staff for your club in Football Manager 2022; get to know your squad properly; check out the youth section and look for new players there; train your team hard to prepare them for the season.

Pay attention to the skills and attributes of your players. This is divided into technical attributes, mental attributes, physical attributes, goalkeeper attributes, hidden attributes and their personality.

You should sort out players every now and then in FM 2022. For that, look at the following things: Their salary, to find out if they might cost too much of the budget; if their contract is expiring; if there are better young players; how broadly your squad is filled.


Transfer Offers
If you want to make a transfer offer to someone in Football Manager 2022, you can do so under the Transfer Offer screen - in as much detail as you like. Pay attention to the transfer window. You should decide on a type of transfer and set a transfer fee. Also set the date of the transfer. You can also offer a swap deal.

In order for your club to be successful, you need to have a good sense of tactics and transfers. If your transfer budget is not enough and you need more money, check out PLITCH's money cheat codes. They give you the possibility to customize transfers according to your wishes.


Wonderkids
There are so-called Wonderkids in Football Manager 2022. They have very great potential and very good attributes. There are goalkeepers Wonderkids, center backs Wonderkids, right backs Wonderkids, left backs Wonderkids, midfielders (defensive, offensive as well as central) Wonderkids, right wingers Wonderkids, left wingers Wonderkids and strikers Wonderkids.
How PLITCH can make you the best football manager ever
As you may have noticed while reading, the simulation game is often very complicated and requires a lot of tactics. Our PLITCH cheat engine for PC is designed to help you with that. The PLITCH Football Manager 2022 trainer for PC will let you customize the game the way you want. We offer you 19 cheat codes that you can use to enhance your gaming experience.

We have some free cheat codes so you can try our PLITCH Football Manager 2022 Trainer for PC. For example, there are two cheat codes for player attributes. With them you can adjust whether your player should be right-footed or left-footed. There are also four money / resources cheats. With them you can either add transfer budget if yours is not enough or you can challenge yourself by setting your transfer budget, club balance and / or wage budget to 0. The choice is yours.

PLITCH Premium cheat codes for PC also include money and raw materials cheat codes. With this you can add club balance and wage budget. You can also further customize the player attributes and make your player two-footed. You can also change the AI and make it produce either a weak or average team - PLITCH offers countless possibilities.

You can also completely customize your players, for example, you can give them more or less match sharpness, fitness / condition or morale / happiness. Play the game by your own rules! The PLITCH Football Manager 2022 Trainer for PC is the solution. Get PLITCH today. Happy Gaming!
Get PLITCH Premium - play by
your own

rules
PLITCH is a Freemium Software covering 4,000+ PC games. Every game has a limited set of free cheats that you can use as you wish.
However, to gain full and unlimited access to our entire database of 56,100+ cheats you need to upgrade to PLITCH PREMIUM.
Football Manager 2022 Community Board