Hero by Chance


Trainer & Cheats

by

Hero by Chance


Trainer & Cheats

by

Top 4 cheats in PLITCH
Free Cheats
Add Gold
Add XP
Premium Cheats
Unlimited power
Unlimited mana
See all cheats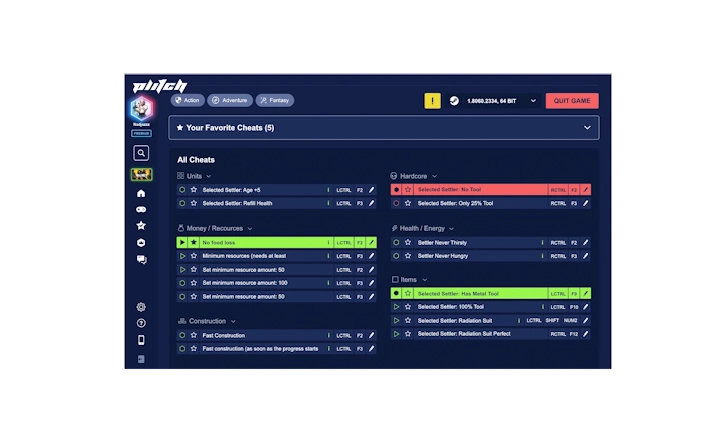 11 Cheat Codes
Hero by Chance
Download and install PLITCH.
Create a free or premium account.
Open the client, search for your game, and start PLITCHing.*
* You need to purchase Hero by Chance in one of the supported stores to use it with PLITCH.
Free Cheats for Hero by Chance
These cheats are for free and available for everyone.
Premium Cheats for Hero by Chance
These cheats are only available for premium users.
FAQ and More
Hero by Chance - Become a Hero and a Womanizer!
The video-game Hero by Chance is a tactical strategy-RPG. Become the hero of Enderion and win the hearts of five female companions with different abilities who will support you in combat. Unlock new upgrades to unlock the full potential of their powers. With our exclusive PLITCH Cheats and Training-Codes, you can even do things that you have never believed were possible!
Supported Stores*:
Developer: Release Year: Latest Trainer Update:
Reborn Entertainment
2020
7/19/2021
Full Name: Publisher:
Hero by Chance
Reborn Entertainment
Developer: Release Year: Latest Trainer Update: Full Name: Publisher: Supported Stores*:
Reborn Entertainment
2020
7/19/2021
Hero by Chance
Reborn Entertainment
You may also like these games