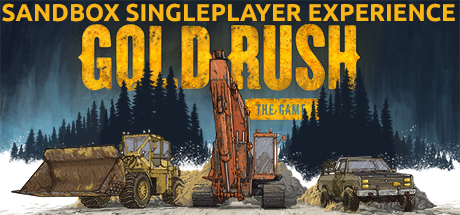 Free Cheats
Activate First
Prepare for cheats
Money/Resources
Reset Money to 0
Money +500
Premium Cheats
Money/Resources
Gold +1.000
Gold +50
Money +250.000
Money +10.000
Magnetite +1.000
Magnetite +10.000
Reset Gold to 0
Reset Magnetite to 0
Health/Energy
Always full fuel (pumps)
Always full fuel (vehicles)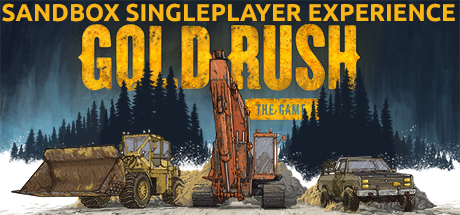 Download Free
Register here to get your
PC Download link via email *
Register
Trustpilot
Learn more about

PLITCH
*
PLITCH is an independent PC software with 59600+ cheats for 4200+ PC games, including
13 cheats
for
Gold Rush - The Game
Learn more about

PLITCH
About: Gold Rush - The Game
Latest Game Version:
1.6.2.15435
Become rich in Gold Rush - The Game
Life as a gold digger doesn't always have to be hard - thanks to PLITCH's Gold Rush PC cheats!
How can you earn money fast in Gold Rush - The Game? We have some tricks for you!
The Gold Rush money cheat from our trainer does exactly what you probably have guessed: It increases your money and leads you to success.

In fact, we have three of them, which will increase your funds by 500, 10,000 or 250,000, depending on how expensive the unlockable item is that you want to get. Does this also make you go into a gold rush?

Good thing our Gold Rush - The Game trainer can provide you with much more than just money. Other resources (gold nuggets and magnetite) can also be increased at will.

Using these cheats from our Gold Rush - The Game cheat table, you can save yourself countless hours of grinding and increase the overall game speed.

When struggling as a gold miner in the cold state of Alaska, a little cheating can't hurt, right?
You never want to run out of fuel again in Gold Rush - The Game?
Simulators are all about being as realistic as possible. Gold Rush is no exception. In this case, it means that your machines need to be continuously supplied with fuel. This can be quite annoying at times - after all, no fuel means no mission progress.

You won't have to worry about that anymore, thanks to our fuel cheats for pumps and vehicles from our Gold Rush - The Game trainer.

All of this is available exclusively in PLITCH, your all-in-one downloadable cheating program. With our trainers, you will never again be dependent on the hints and tips from walkthroughs and guides when you get stuck.

Our trainers always support the latest game version, so you don't have to worry about patches and updates.
Get PLITCH Premium - play by
your own

rules
PLITCH is a Freemium Software covering 4,200+ PC games. Every game has a limited set of free cheats that you can use as you wish.
However, to gain full and unlimited access to our entire database of 59,600+ cheats you need to upgrade to PLITCH PREMIUM.
Gold Rush - The Game Community Board