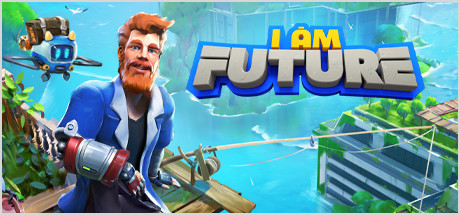 I Am Future: Cozy Apocalypse Survival


PC Cheats & Trainer

by
Free Cheats
Activate First
Prepare
Health/Energy
Refill satiety
Refill health
Items
Refill spray (on select)
Miscellaneous
Refill campfire fuel
Premium Cheats
Money/Resources
Min 9,999 CryptoCurrency
Min 99,999 CryptoCurrency
Min 999,999 CryptoCurrency
Health/Energy
Unlimited health
Minimum 50% health
Minimum 10% health
Maximum 66% health
Maximum 33% health
Never hungry
Minimum 50% satiety
Minimum 10% satiety
Maximum 66% satiety
Maximum 33% satiety
Items
No item decrease (Inventory items)
No energy decrease (generators)
Buildings
Garden plants: Only 75% grow time
Garden plants: Only 50% grow time
Garden plants: Only 25% grow time
Garden plants: Only 10% grow time
Garden plants: Only 1% grow time
Timer
Freeze daytime
Miscellaneous
Infinite campfire fuel
Maximum 50% campire fuel
Maximum 25% campire fuel
Easy fishing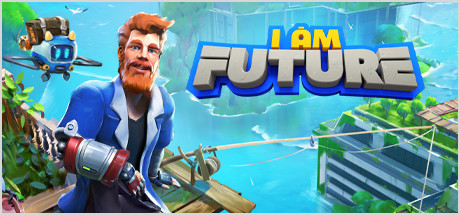 Download Free
Register here to get your
PC Download link via email *
Register
Trustpilot
Learn more about

PLITCH
*
PLITCH is an independent PC software with 59900+ cheats for 4200+ PC games, including
30 cheats
for
I Am Future: Cozy Apocalypse Survival
Learn more about

PLITCH
About: I Am Future: Cozy Apocalypse Survival
Latest Game Version:
0.3.4.031r
Build a peaceful rooftop sanctuary with PLITCH's I Am Future cheats
Never get hungry with our I Am Future: Cozy Apocalypse Survival game trainer
Here's what our trainer has to offer!
Unlock the true potential of your gaming experience with the I Am Future cheats provided by PLITCH. Designed for your single-player adventures on the PC, these game trainers empower you to bend the rules and embrace your inner game-changer.

Why settle for the mundane when you can have the extraordinary? PLITCH presents an array of I Am Future: Cozy Apocalypse Survival cheat codes that amplify your gameplay. Refill your health on demand to ensure you never falter in your quests. Keep your satiation at optimal levels or make hunger a thing of the past. With our cheats at your fingertips, you're always in control.

Upgrade your arsenal of items with ease. Instantly refill sprays, maintain campfire fuel reserves, and never worry about running low again. And that's not all – our premium cheats take your experience to the next level. Amass cryptocurrency in abundance and create a world of endless possibilities.

Embrace the power of invincibility with unlimited health, or customize challenges by adjusting health levels. With PLITCH, you can speed up your in-game progress by shortening the growing time of garden plants, and even stop the passage of time at your own pace.

Remember, these cheats aren't just about shortcuts; they're about increasing the fun. So, step into your gaming future with PLITCH's I Am Future cheats, where playing by your own rules is always the winning move.

Happy Gaming!
Get PLITCH Premium - play by
your own

rules
PLITCH is a Freemium Software covering 4,200+ PC games. Every game has a limited set of free cheats that you can use as you wish.
However, to gain full and unlimited access to our entire database of 59,900+ cheats you need to upgrade to PLITCH PREMIUM.
I Am Future: Cozy Apocalypse Survival Community Board