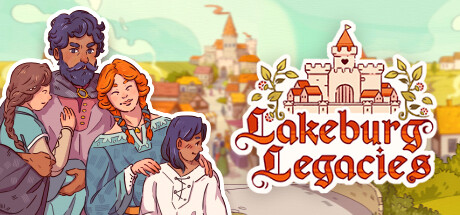 Free Cheats
Activate First
Prepare
Money/Resources
No money decrease for storage improve
No dating refresh costs
Health/Energy
Set Vitality (sel. villager)
Set Base Morale (sel. villager)
Buildings
2x production speed in buildings
Premium Cheats
Money/Resources
No resource costs (build, upgrade, etc.)
No recruiting + money improvement costs
Skills/Experience
Set Athletics (sel. villager)
Set Perception (sel. villager)
Set Precise Work (sel. villager)
Set Leadership (sel. villager)
Set Knowledge (sel. villager)
Set Persuasion (sel. villager)
Set Nature (sel. villager)
Set Performance (sel. villager)
Set Swordmanship (sel. villager)
Set Food (sel. villager)
Set Crafting (sel. villager)
Units
All villagers min 100 base morale
All villagers max -50 base morale
All villagers 0 base morale
Buildings
5x production speed in buildings
10x production speed in buildings
100x production speed in buildings
Timer
Fast new neighbours cooldown (1 day)
Player attributes
Set Intelligence (sel. villager)
Set Strength (sel. villager)
Set Dexterity (sel. villager)
Set Charisma (sel. villager)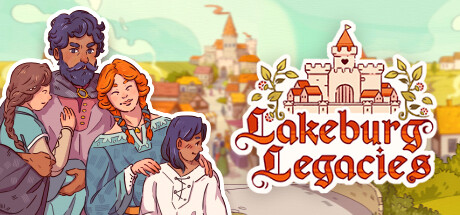 Download Free
Register here to get your
PC Download link via email *
Register
Trustpilot
Learn more about

PLITCH
*
PLITCH is an independent PC software with 59900+ cheats for 4200+ PC games, including
30 cheats
for
Lakeburg Legacies
Learn more about

PLITCH
About: Lakeburg Legacies
Latest Game Version:
1.0.0.19
Are you ready to play Cupid?
Build a thriving settlement with PLITCH's Lakeburg Legacies cheats
What does our Lakeburg Legacies trainer have to offer?
Looking to enhance your gaming experience in Lakeburg Legacies? Look no further than PLITCH, the ultimate game trainer software for PC enthusiasts. PLITCH offers a treasure trove of Lakeburg Legacies cheats and features specifically designed to customize your single-player adventure.

Experience the thrill of unleashing your full potential as you explore the game's vast world without limits. PLITCH gives you access to a variety of Lakeburg Legacies cheats, giving you the power to overcome challenges and become an unstoppable force in the game.

These cheat codes open up new possibilities, allowing you to experiment with different playstyles, characters, and strategies. Set every stat you can think of to the number you want, say goodbye to resource costs, or increase the production speed in buildings. To spice things up a bit, try giving all your villagers 0 base morale.

Cheating with PLITCH in Lakeburg Legacies isn't about gaining an unfair advantage; it's about adding another dimension to the game. It allows you to create unique stories, uncover hidden secrets, and revel in the sheer joy of playing without constraints.

So, if you're ready to take your Lakeburg Legacies adventure to the next level, grab PLITCH and experience the positive side of cheating in this epic single-player journey on your PC.

Happy Gaming!
Get PLITCH Premium - play by
your own

rules
PLITCH is a Freemium Software covering 4,200+ PC games. Every game has a limited set of free cheats that you can use as you wish.
However, to gain full and unlimited access to our entire database of 59,900+ cheats you need to upgrade to PLITCH PREMIUM.
Lakeburg Legacies Community Board
Last Answer:
Fezi
8/31/2023, 2:06 PM
Last Answer:
IronJulia
7/31/2023, 6:03 AM
Last Answer:
IronJulia
7/24/2023, 5:30 AM