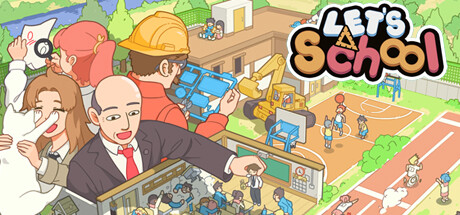 Free Cheats
Activate First
Prepare
Money/Resources
Add money
Sub money
Units
Selected student: Add intelligence
Selected student: Sub intelligence
Miscellaneous
Add art contribution points
Sub art contribution points
Staff
Selected teacher: Add management proficiency
Selected teacher: Sub management proficiency
Premium Cheats
Units
Selected student: Add creativity
Selected student: Sub creativity
Selected student: Add memory
Selected student: Sub memory
Selected student: Add athletics
Selected student: Sub athletics
Construction
2x build speed
5x build speed
10x build speed
100x build speed
0.1x build speed
0.5x build speed
0.75x build speed
Miscellaneous
Add science contribution points
Sub science contribution points
Add humanities contribution points
Sub humanities contribution points
Add sports contribution points
Sub sports contribution points
Staff
Selected teacher: Add teaching proficiency
Selected teacher: Sub teaching proficiency
Selected teacher: Add research proficiency
Selected teacher: Sub research proficiency
Selected teacher: Add training proficiency
Selected teacher: Sub training proficiency
Character
Very high satisfaction
Maximum high satisfaction
Minimum high satisfaction
Maximum medium satisfaction
Minimum medium satisfaction
Maximum low satisfaction
Minimum low satisfaction
Maximum very low satisfaction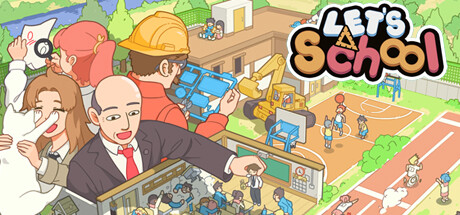 Download Free
Register here to get your
PC Download link via email *
Register
Trustpilot
Learn more about

PLITCH
*
PLITCH is an independent PC software with 59900+ cheats for 4200+ PC games, including
42 cheats
for
Let's School
Learn more about

PLITCH
About: Let's School
Publisher:
PM Studios, Pathea Games
Latest Game Version:
03.02.00.222aa39d
Rebuild your dream school with our Let's School cheats
Manage your school perfectly with PLITCH's Let's School trainer
What can you do with our Let's School game trainer?
Are you ready to take your PC gaming experience to the next level? PLITCH offers an exciting game trainer with an abundance of Let's School cheats for the ultimate single-player adventure. Embrace the power of cheat codes and discover the positive side of cheating.

PLITCH's free cheats allow you to customize your game world. Increase your resources and money with cheats like "Add Money". Increase the intelligence of your selected students or easily manage the skills of your employees.

But wait, there's more! Upgrade to PLITCH's premium cheats and unlock even more possibilities. Enhance your students' creativity, memory, and athleticism to make them stand out in the game. Build structures at lightning speed with multiple construction options for unparalleled efficiency.

PLITCH's Let's School cheats allow you to contribute to various fields, such as science, humanities, and sports, for a well-rounded gaming experience. Elevate the skills of your teachers to new heights and become the ultimate leader of your school.

So, embrace the fun and excitement that cheating brings to your single-player adventures. With PLITCH and our Let's School cheats, there's no limit to the joy you can experience as you build your virtual educational empire.

Happy Gaming!
Get PLITCH Premium - play by
your own

rules
PLITCH is a Freemium Software covering 4,200+ PC games. Every game has a limited set of free cheats that you can use as you wish.
However, to gain full and unlimited access to our entire database of 59,900+ cheats you need to upgrade to PLITCH PREMIUM.
Let's School Community Board