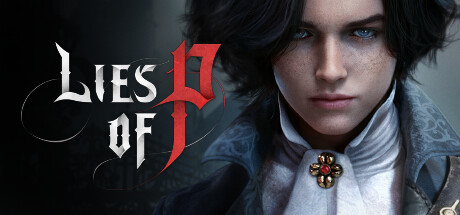 Free Cheats
Activate First
Prepare
Money/Resources
Add Ergo
Reset Ergo to 0
Items
Set Max Weight
Player attributes
Set Movement Speed (default = 1)
Set Player Level
Player general
Refill Health
Refill Legion
Refill fable
Premium Cheats
Weapons
Unlimited Weapon Durability
Health/Energy
Unlimited Health
Unlimited Stamina
Unlimited Legion
Unlimited Fable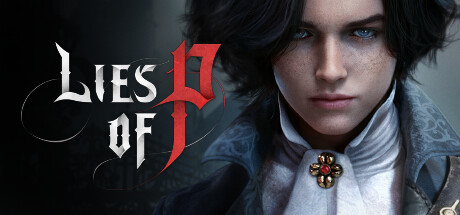 Download Free
Register here to get your
PC Download link via email *
Register
Trustpilot
Learn more about

PLITCH
*
PLITCH is an independent PC software with 59800+ cheats for 4200+ PC games, including
14 cheats
for
Lies of P
Learn more about

PLITCH
About: Lies of P
Latest Game Version:
1.2.0.0
Customize the game with our Lies of P cheats
Never run out of Ergo, health, or stamina with our Lies of P trainer!
How can our cheats enhance your gaming experience?
Lies of P, the addictive single-player adventure on the PC, just got a whole lot more exciting thanks to PLITCH's game trainer and cheat codes. Contrary to the stigma associated with cheating, PLITCH puts a positive spin on the gaming experience by enhancing your gameplay in a way that lets you enjoy every moment to the fullest.

With PLITCH's Lies of P cheats, you can effortlessly accumulate wealth and resources to ensure you have everything you need to overcome the game's challenges. Customize your player attributes, such as movement speed and level, to tailor the game to your liking. Keep the action going without interruption by replenishing your health, legion, and fable as needed.

For those looking for an even more immersive experience, PLITCH's premium cheats open up a world of possibilities. Enjoy Lies of P with unlimited weapon durability, ensuring you're always armed and ready for action. Maintain your vitality with unlimited health and stamina, while your legion and fable powers know no bounds.

Embrace the Lies of P cheats by PLITCH as a way to truly enjoy the game, allowing you to explore every facet of this captivating world. It's not just about cheating, it's about enhancing your gaming experience in the most enjoyable way possible.

Happy Gaming!
Get PLITCH Premium - play by
your own

rules
PLITCH is a Freemium Software covering 4,200+ PC games. Every game has a limited set of free cheats that you can use as you wish.
However, to gain full and unlimited access to our entire database of 59,800+ cheats you need to upgrade to PLITCH PREMIUM.
Lies of P Community Board