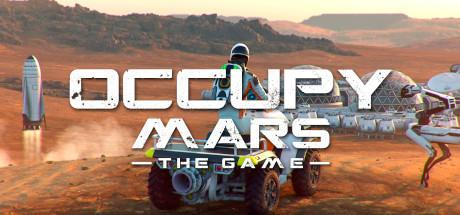 Free Cheats
Activate First
Prepare
Health/Energy
Set Oxygen
Player general
Refill Health
Low Health
Refill Stamina
Low Stamina
Premium Cheats
Health/Energy
Godmode
Unlimited Stamina
No Thirst
No Hunger
Items
Set Highlighted Item Quantity
Player general
Fill Thirst
Thirsty
Fill Hunger
Hungry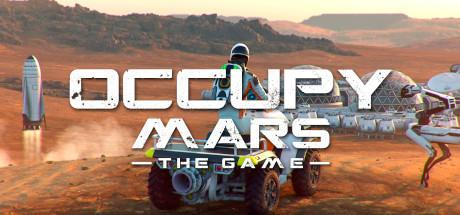 Download Free
Register here to get your
PC Download link via email *
Register
Trustpilot
Learn more about

PLITCH
*
PLITCH is an independent PC software with 55900+ cheats for 4000+ PC games, including
15 cheats
for
Occupy Mars: The Game
Learn more about

PLITCH
About: Occupy Mars: The Game
Developer:
▲ Pyramid Games
Publisher:
PlayWay S.A., ▲ Pyramid Games
Latest Game Version:
0.120.1.1
Journey to the red planet!
Build a thriving colony with PLITCH's Occupy Mars cheats
How can our Occupy Mars: The Game trainer help you with your gameplay?
Are you ready for an out-of-this-world adventure with Occupy Mars: The Game? Well, we've got some exciting news for you. Have you ever wanted to unleash your inner Martian explorer with a little help from Occupy Mars cheats? Look no further, because PLITCH is here to make your PC gaming experience even more exciting!

PLITCH, the ultimate game trainer, is here to enhance your single-player escapades on Mars. With PLITCH, you can unlock a treasure trove of Occupy Mars cheats that will skyrocket your gaming experience to new heights.

Imagine having an unlimited supply of oxygen and items, effortlessly conquering the Martian landscapes, and unlocking all the secrets of Occupy Mars: The Game. PLITCH allows you to become the ultimate Martian pioneer, with cheat codes that grant you god-like powers and superhuman abilities.

With PLITCH, you can choose how you want to play. Do you crave an adrenaline-pumping adventure? Refill your health with our Occupy Mars cheats and never worry about succumbing to the harsh Martian environment. Do you want to build monumental structures on the red planet? PLITCH's cheat codes provide you with unlimited resources, allowing you to build awe-inspiring colonies and push the boundaries of human ingenuity.

So, fellow gamer, embrace the power of PLITCH and indulge in the joy of cheating! Transform your Occupy Mars: The Game experience into something extraordinary. Unleash your creativity, overcome challenges effortlessly, and leave your mark on the red planet. Get ready to make history as you shape the destiny of humanity on Mars, with PLITCH at your side.

Happy Gaming!
Get PLITCH Premium - play by
your own

rules
PLITCH is a Freemium Software covering 4,000+ PC games. Every game has a limited set of free cheats that you can use as you wish.
However, to gain full and unlimited access to our entire database of 55,900+ cheats you need to upgrade to PLITCH PREMIUM.
Occupy Mars: The Game Community Board