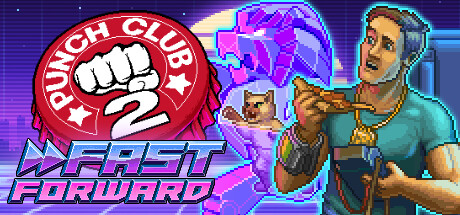 Free Cheats
Activate First
Prepare
Money/Resources
Add OSR
Sub OSR
Health/Energy
Set Base Energy
Player attributes
Set Agility Level
Premium Cheats
Money/Resources
Add GPP
Sub GPP
Add Money
Sub Money
Health/Energy
Set Base Health
Set Hunger
Systems
Increase Time Of Day
Decrease Time Of Day
Player attributes
Set Strength Level
Set Stamina Level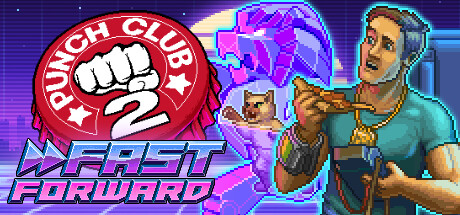 Download Free
Register here to get your
PC Download link via email *
Register
Trustpilot
Learn more about

PLITCH
*
PLITCH is an independent PC software with 59900+ cheats for 4200+ PC games, including
15 cheats
for
Punch Club 2: Fast Forward
Learn more about

PLITCH
About: Punch Club 2: Fast Forward
Developer:
Lazy Bear Games
Latest Game Version:
1.004
Embark on a journey to find your father
Uncover all the secrets with PLITCH's Punch Club 2 PC cheats
Here's why you should play with our Punch Club 2 game trainer!
Are you a Punch Club 2 enthusiast? Then you can now enhance your gaming experience with PLITCH, a state-of-the-art game trainer software designed specifically for PC. Experience the thrill of single-player mode like never before by unlocking a plethora of Punch Club 2 cheats and unleashing your full potential in the virtual ring.

PLITCH allows players to explore the game from multiple angles and experiment with unique strategies and tactics. Embrace the positive side of cheating as you easily overcome challenges and tough opponents, ensuring nothing stands in your way of victory.

Need a little thrill? Then make the game harder with our Punch Club 2 cheats! Subtract OSR, GPP, or money, or set all your stats to a low level. Combine our easy and hardcore codes to create unique challenges for yourself!

With PLITCH and our Punch Club 2 cheats, you can tailor your gaming experience to your liking, whether it's making the game easier or harder. Embrace the freedom to bend the rules and make Punch Club 2 an even more enjoyable and personal experience. So step into the spotlight, arm yourself with PLITCH, and let the cheat codes take your single-player journey to new heights.

Happy Gaming!
What makes the Punch Club 2 cheats and trainer from PLITCH so special?
Unleash creative gameplay: PLITCH isn't just about cheat codes; it's a gateway to personalizing your gaming experience. It offers a wide variety of cheats that allow you to customize your Punch Club 2 adventure. Increase the excitement by boosting your resources, changing your attributes, and even manipulating the time of day for a fresh perspective.


Balance challenge with fun: Gaming isn't just about beating levels; it's also about overcoming challenges. PLITCH allows you to fine-tune the difficulty by offering codes that not only make games easier, but also more challenging. Whether you're a casual gamer or an aspiring pro, PLITCH has you covered.


Safety and legitimacy: Worried about the ethics of cheating? PLITCH operates within the realm of legality and safety. Our cheats don't violate copyrights or compromise your game files. These cheats only work in single-player mode, ensuring a fair multiplayer experience for all. Plus, PLITCH prioritizes privacy and adheres to strict privacy policies.


Seamless user experience: Navigating PLITCH's user-friendly interface is a breeze. With a variety of customizable hotkeys, you can effortlessly activate cheats while playing. PLITCH also offers an overlay application for convenient in-game cheat activation without having to switch tabs. With support for multiple platforms, PLITCH is a versatile companion for your PC games.


Dynamic updates and support: PLITCH is more than a mere one-time tool; it's a commitment to continuous improvement. It stays ahead of the curve, ensuring that your cheats remain functional through patches and game updates. And when you're in need, PLITCH's exceptional customer service, Discord server, and forum provide a supportive community to assist you.

Engage with Punch Club 2 like never before using PLITCH's intricate cheats and game trainers. Define your gaming reality, overcome challenges, and unlock new dimensions of fun. Why wait? Enter the world of PLITCH today and take your gaming to new heights.
Get PLITCH Premium - play by
your own

rules
PLITCH is a Freemium Software covering 4,200+ PC games. Every game has a limited set of free cheats that you can use as you wish.
However, to gain full and unlimited access to our entire database of 59,900+ cheats you need to upgrade to PLITCH PREMIUM.
Punch Club 2: Fast Forward Community Board