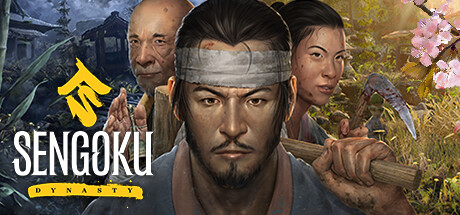 Free Cheats
Activate First
Prepare
Health/Energy
Heal Player
Restore Stamina
Reset Hunger
Player attributes
Set Movement Speed (default = 1)
Set Gravity (default = 1)
Premium Cheats
Money/Resources
Add Money
Reset Money to 0
Health/Energy
Unlimited Health
Unlimited Stamina
No Hunger
Skills/Experience
Add Way Of Leader XP
Sub Way Of Leader XP
Add Way Of Craftsman XP
Sub Way Of Craftsman XP
Add Way Of Warrior XP
Sub Way Of Warrior XP
Items
Set Item Amount (Inventory Slot 1)
Player attributes
Set jump Height (default = 420)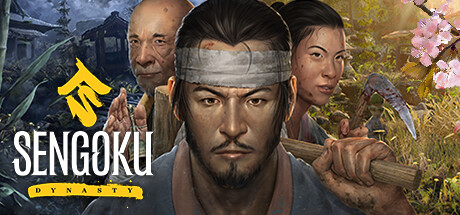 Download Free
Register here to get your
PC Download link via email *
Register
Trustpilot
Learn more about

PLITCH
*
PLITCH is an independent PC software with 59900+ cheats for 4200+ PC games, including
19 cheats
for
Sengoku Dynasty
Learn more about

PLITCH
About: Sengoku Dynasty
Publisher:
Toplitz Productions
Latest Game Version:
0.1.4.0
Lead a thriving dynasty with PLITCH's Sengoku Dynasty cheats
Don't worry about hunger and stamina thanks to our Sengoku Dynasty trainer
What does our game trainer have to offer?
Explore the thrilling depths of the Sengoku Dynasty with an edge that takes your gaming experience to the next level. Thanks to PLITCH, a leading game trainer software for PC, single-player enthusiasts can now embrace the world of cheat codes as a positive enhancement to their gameplay.

Unleash an array of free Sengoku Dynasty cheats that keep you in control:
Health/Energy: Safeguard your journey by healing yourself and restoring stamina at will.
Player attributes: Tweak movement speed and gravity to suit your style, empowering you to dominate battles.

For those seeking the pinnacle of power, PLITCH's premium cheats offer ultimate advantages:
Money/Resources: Attain limitless riches with addable money or take a more challenging path by subtracting funds.
Health/Energy: Become invincible with infinite health, boundless stamina, and never worrying about hunger again.


Advance your skills and experience like never before with our Sengoku Dynasty cheats:
Skills/Experience: Rise as a leader, craftsman, and warrior by adding XP or make the game harder by subtracting them.

Additionally, customize your inventory:
Items: Set the quantity of a specific item in your inventory.

Take command of your avatar's attributes:
Player attributes: Ascend to new heights by modifying jump capabilities.

Using PLITCH's Sengoku Dynasty cheats isn't just about bending the rules—it's about enhancing your journey and creating an experience that's uniquely yours.
Happy Gaming!
What makes our Sengoku Dynasty cheats special?
Customized gameplay: PLITCH allows you to customize your Sengoku Dynasty adventure. Change character attributes, create challenges, or play through the story - your game, your rules.
Easy and Hardcore modes: Go beyond just making games easier. Practice offline, impress your friends in multiplayer, or raise the stakes with a variety of cheat codes.
Safe and legal: PLITCH operates within legal boundaries and protects your PC. Cheats access your PC's RAM and are exclusive to the single-player mode. Certified and virus-free.
User-friendly: Our client offers an intuitive interface, custom hotkeys and overlay options. It supports numerous gaming platforms and a huge library of games.
Timely updates and support: PLITCH keeps cheats up to date and ensures compatibility with new releases. Exceptional customer service and a supportive community are at your fingertips.
Don't wait, download PLITCH now and redefine your Sengoku Dynasty experience. Game on, your way!
Get PLITCH Premium - play by
your own

rules
PLITCH is a Freemium Software covering 4,200+ PC games. Every game has a limited set of free cheats that you can use as you wish.
However, to gain full and unlimited access to our entire database of 59,900+ cheats you need to upgrade to PLITCH PREMIUM.
Sengoku Dynasty Community Board
Last Answer:
IronJulia
9/11/2023, 5:46 AM
Last Answer:
Fezi
8/23/2023, 12:12 PM