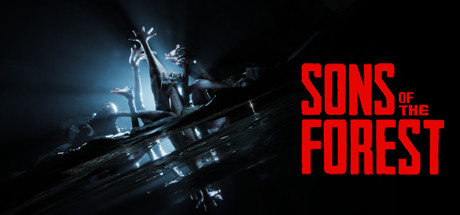 Free Cheats
Activate First
Prepare
Health/Energy
Unlimited Oxygen
Items
Unlimited Batteries
Miscellaneous
Spawn Falling Tree
Walk Under Water
Instant Print
Player attributes
Set Swim Speed (default = 3)
Player general
Refill Health
Low Health
Refill Thirst
Thirsty
Refill Hunger
Hungry
Refill Rest
Tired
Dev Codes
Toggle Console (F1 to close)
Premium Cheats
Weapons
No Reload/Unlimited Ammo
Super Ranged Weapon Damage
Health/Energy
Never Hungry
Never Thirsty
Well Rested
Godmode
Unlimited Stamina
Skills/Experience
Set Strength Level
Add Strength Exp
Set Strength Exp To 0
Items
Infinite Held Item
Set Hovered Item Amount
Construction
Instant tree felling
Instant Build
Build Anywhere
Systems
Set Time Of Day Speed (default = 1)
Set Ambient Temperature (30 = MaxBodyTemp)
AI
Always Dismember Enemies
Always Knockdown Enemies
Freeze AI in Place
Miscellaneous
Infinite Printer Resin
Unlimited Rope Range
Infinite Golf Cart Battery
Player attributes
Set Walk Speed (default = 2.6)
Set Run Speed (default = 5.4)
Set Jump Height (default = 3)
Player general
No Fall Damage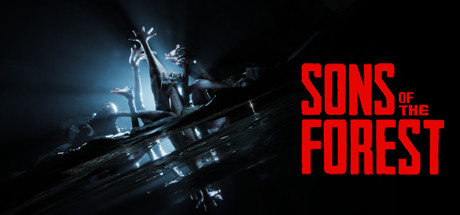 Download Free
Register here to get your
PC Download link via email *
Register
Trustpilot
Learn more about

PLITCH
*
PLITCH is an independent PC software with 59900+ cheats for 4200+ PC games, including
43 cheats
for
Sons Of The Forest
Learn more about

PLITCH
About: Sons Of The Forest
Developer:
Endnight Games Ltd
Latest Game Version:
EarlyAccess.40927
Find a missing billionaire with PLITCH's Sons of the Forest cheats
Survive on an island full of dangers with our Sons of the Forest game trainer
How can our trainer enhance your gameplay?
When it comes to playing Sons of the Forest in single-player mode, having a few cheats in your arsenal can make all the difference. And with PLITCH, our all-in-one trainer software, you can unlock a whole host of cheats that will take your gameplay to the next level.

Whether you're looking to breeze through the game's toughest challenges or simply want to experiment with new gameplay mechanics, PLITCH's Sons of the Forest cheats have got you covered. With codes like refill health, unlimited ammo, and unlimited stamina, you'll be able to take on any foe that comes your way without breaking a sweat.

But that's just the tip of the iceberg. PLITCH's Sons of the Forest cheats also include options like setting your swim speed, walk speed, running speed, or strength. With these powerful tools at your disposal, you'll be able to explore the game's world like never before and discover new secrets and hidden treasures that you never knew existed. If you want to make the game even harder for yourself, try our codes "tired," "low health," or "hungry."

Best of all, PLITCH makes it easy to use these cheats. Simply download the PLITCH client and select Sons of the Forest from the list of supported games. From there, you can enable or disable cheats with the click of a button, giving you complete control over your gaming experience.

So what are you waiting for? If you want to take your Sons of the Forest gameplay to the next level, download PLITCH and start exploring the wide range of cheats and features available today. Whether you're a seasoned veteran or a newcomer to the game, PLITCH has something for everyone, so start PLITCHing today!

Happy Gaming!
What makes PLITCH's Sons of the Forest cheats special?
Elevate your Sons of the Forest gaming experience with PLITCH, the ultimate PC game trainer software. Here's why our cheat codes stand out:
Tailored gameplay: Customize your single-player adventure with our extensive cheat library. Adjust player attributes and game mechanics to make it as easy or challenging as you like.


Safe and legal: PLITCH operates within legal boundaries. Our cheats access your PC's RAM, avoiding copyright issues or file damage. They're for single-player mode only, so no risk of bans. Our certified client ensures a secure gaming environment.


User-friendly: Our client offers a user-friendly interface with customizable hotkeys. Use an overlay app, control cheats via your phone, or rely on traditional hotkeys for seamless gaming.


Timely updates: We keep cheats up-to-date, ensuring compatibility with the latest patches. Whether you're playing new releases or revisiting old favorites, PLITCH has you covered.


Exceptional support: Join our Discord and forum for support and connect with fellow gamers. PLITCH offers prompt assistance for your gaming queries.

Unlock new gaming dimensions with PLITCH's Sons of the Forest cheats. Download PLITCH today and redefine your gaming experience!
Get PLITCH Premium - play by
your own

rules
PLITCH is a Freemium Software covering 4,200+ PC games. Every game has a limited set of free cheats that you can use as you wish.
However, to gain full and unlimited access to our entire database of 59,900+ cheats you need to upgrade to PLITCH PREMIUM.
Sons Of The Forest Community Board