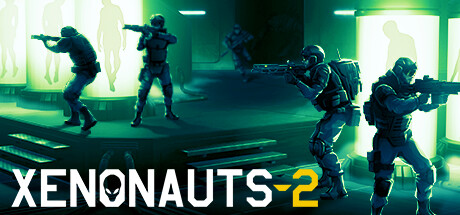 Free Cheats
Activate First
Prepare
Money/Resources
Add money
Sub money
Items
Get item amount on sell
Get 10x item amount on sell
Units
Unlimited ammo
Premium Cheats
Units
Always max time units
Godmode
Construction
3x engineer speed
10x engineer speed
Instant engineer
50% engineer speed
Buildings
3x building speed
10x building speed
Instant build
50% building speed
AI
Enemies low ammo
Fast enemy time unit decrease
Easy kill
Miscellaneous
3x research speed
10x research speed
Instant research
50% research speed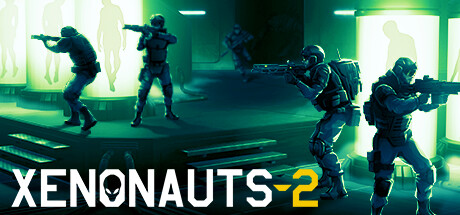 Download Free
Register here to get your
PC Download link via email *
Register
Trustpilot
Learn more about

PLITCH
*
PLITCH is an independent PC software with 59900+ cheats for 4200+ PC games, including
23 cheats
for
Xenonauts 2
Learn more about

PLITCH
About: Xenonauts 2
Developer:
Goldhawk Interactive
Latest Game Version:
Milestone 1.33
Battle against an alien threat!
Counter the invaders with PLITCH's Xenonauts 2 cheats
What does our Xenonauts 2 trainer have to offer?
If you're playing Xenonauts 2 on PC, we've got some exciting news for you! PLITCH is offering an incredible game trainer packed with a variety of Xenonauts 2 cheat codes exclusively for your single-player adventure. Now, you might think that cheating is frowned upon, but here's the twist – we believe it can be a positive and exciting experience!

With our Xenonauts 2 game trainer, you'll unlock a whole new world of possibilities. Those tough missions? No problem anymore! You'll breeze through them and delve deeper into the game's content than ever before. Imagine unlimited ammo, invincibility, and low-ammo enemies – all tailored to your preferences!

The best part? With our Xenonauts 2 cheats, you'll have the freedom to strategize, experiment, and fully immerse yourself in the game without fear of failure. It's all about embracing creativity and enjoying the compelling story and gameplay at your own pace.

So as you dive into the single-player world of Xenonauts 2, don't hold back! Our PLITCH cheats will allow you to have a blast, unleash your imagination, and explore every aspect of the game without the pressure of conventional challenges. Get ready to push the limits and embark on an unforgettable Xenonauts 2 adventure with our game trainer today!

Happy Gaming!
Get PLITCH Premium - play by
your own

rules
PLITCH is a Freemium Software covering 4,200+ PC games. Every game has a limited set of free cheats that you can use as you wish.
However, to gain full and unlimited access to our entire database of 59,900+ cheats you need to upgrade to PLITCH PREMIUM.
Xenonauts 2 Community Board
Last Answer:
ervincolo24
7/24/2023, 8:19 AM
Last Answer:
ervincolo24
7/24/2023, 8:19 AM
Last Answer:
IronJulia
7/20/2023, 5:24 AM