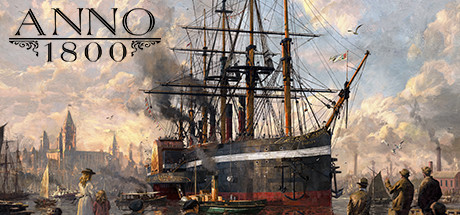 Free Cheats
Activate First
Prepare
Money/Resources
Minimum 50,000 Credits
Min 50% oil (open oil harbor)
Items
Min 50% of available resources (open harbor)
Min 50% of all resources (open harbor)
Miscellaneous
+10 Influence
Premium Cheats
Money/Resources
+100,000 Credits
+1,000,000 Credits
Increase Researchpoints
Add golden tickets
+10,000 Credits
Health/Energy
Godmode Ship
Items
Max all resources (open harbor)
Max available resources (open harbor)
Units
Full expedition morale
Construction
Instant build ships (in selected shipyard)
AI
Max diplomacy value (open diplomacy screen)
Miscellaneous
Max Influence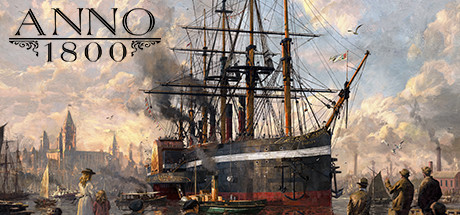 Download Free
Register here to get your
PC Download link via email *
Register
Trustpilot
Learn more about

PLITCH
*
PLITCH is an independent PC software with 59700+ cheats for 4200+ PC games, including
18 cheats
for
Anno 1800
Learn more about

PLITCH
About: Anno 1800
Latest Game Version:
17.2.1263364
More gaming fun with our Anno 1800 Trainer!
Skip annoying parts, progress faster and defeat pirates with a click: With our PC cheats for Anno, you get maximum fun out of every minute of gaming!
The best Anno 1800 PC cheats for more gaming fun!
In Anno 1800, it's not just about having a lot of money so that you can build your perfect city, but also your influence must be high and your diplomacy must be on point in order to be successful. Moreover, in this game, you always need to keep an eye on your resources for the economy to function smoothly. With PLITCH, you're always well taken care of, here you'll find our Anno 1800 cheats that further enhance your gaming fun:
Money Cheat
In Anno 1800, money is paramount in order to build your trade empire, erect buildings, expand roads and traffic networks, open production facilities and perform upgrades. It is the financial backbone of your growing civilization.
With our PLITCH money cheat codes from our Anno 1800 trainer, you can easily increase your income and get an infinite amount of money.
Resource Cheat
For resources, our all-in-one trainer for Anno 1800 even provides four different cheats which you can use for unlimited resources. Choose your favourite resource code and play however you like.
Here's a tip for resources: It's best to fill your resources and raw materials in the game only up to 50%, otherwise your production chains could come to a standstill, which is often annoying and ruins the fun of the game. If your resource storage is not full during the game, your production continues smoothly and you always have enough goods and raw materials to continue building and manufacturing products.
You can get more raw materials by using the resource cheats to increase them. This way, you can also get reinforced concrete.
Cheats for Ships
It is always important that you can quickly explore the map and sail away victorious with your ships after each confrontation at sea and return to your home port. That's why PLITCH provides you with a code for instant ship building as well as the god mode for your ships. Even when it gets dicey and you're afraid that you won't return alive to the port because pirates suddenly appear, you can rely on our Anno 1800 trainer, which helps you out of the jam.
Additional PC Cheats for More Fun
End War Cheat: If you want to end a war, the ship cheats are also very helpful. You can use them to enforce peace. To do this, your ships must leave the harbour and go into battle, but this makes the game more fun.
Diplomacy Cheat: Diplomacy plays a crucial role in Anno 1800 in order to build relationships with other factions and make contracts. A high reputation with the factions allows you to form alliances, agree on trade rights, negotiate peace treaties or even declare war. A diplomacy cheat can be useful to quickly improve your reputation and thus gain access to the benefits of diplomatic relations.
Golden Tickets Cheats: The "Golden Ticket" in Anno 1800 is a reward for completed scenarios and achieved successes. It can be exchanged for skins, ornaments and other items in the gallery. With the Golden Ticket cheat, you can quickly get these rewards and expand your collection without having to meet the usual requirements.
Enjoy our Anno 1800 trainer, we continuously update and maintain our cheats, so feel free to come back!
How does the Anno 1800 Trainer from PLITCH work? How does it differ from others?
Let's get started with your ultimate Anno 1800 experience with PLITCH! You'll be ready to go in minutes!
Download Client: Before you can dive into the fascinating world of cheats, you first need to download our PLITCH client. This is your gateway to all our game trainers and supports a variety of languages. The client impresses with its user-friendly interface that makes it easy for you to get started.
Activate Cheat Codes: Once you have installed the client, a wide range of cheat codes for Anno 1800 are at your disposal. You can simply activate them with a click of the mouse and get started. And if you like, you can even set your own hotkeys for all your favourite cheats!
Use Overlay Application: For an even better cheating experience, you can download our overlay application from the Microsoft Store. It extends your desktop with useful functions and makes activating the PC cheat codes even easier.
Use Cheat App: You're on the go and still want to cheat? No problem! Simply download our Cheat App to your Android phone or iPhone and activate the cheats conveniently on the go.
Automatic Game Search: Our client makes it easy for you to find your installed games. It automatically searches your PC for already installed games and supports all major platforms such as Steam, Epic Games Store and many more.
Start PLITCHing: Now that everything is set up, choose your favourite game - in this case Anno 1800 - and start your ultimate PLITCH experience! Cheat to your heart's content in single player mode and enjoy your game like never before.
Why not just use a free trainer for Anno 1800?
Have you ever looked at a free trainer for Anno 1800 and then found that it doesn't really meet your expectations? Perhaps it suddenly stopped working after the game received an update, or you wondered if you might have caught a malware with the installation? Or was the support simply not there when you needed it?
It's not uncommon for free trainers to have such problems. They are often created by hobbyists who may not have the time or interest to update them regularly. Also, the support is often poor, not to mention the security.
Plitch is different.
We have one thing in common: We also offer free cheats for Anno 1800! However, there are also premium cheats, which are subject to a fee.
We are a professional team that is committed to the maintenance and care of our trainers. We ensure that our trainers work flawlessly even after every patch for a game. Because we know how frustrating it is when your favourite game suddenly doesn't work with your trainer after an update.
But that's not all. As a German company, we are subject to some of the strictest data protection laws in the world, including the General Data Protection Regulation (GDPR). We take the protection of your data very seriously and comply with the strict rules set out in our privacy policy.
In terms of security, we have everything under control. Our client is certified by COMODO and all major antivirus programs, so you don't have to worry about malware.
All in all, Plitch is a safe, reliable and well-supported option for all your trainer needs in Anno 1800. Try it out and experience the difference!
More about the PLITCH Trainer
PLITCH offers trainers with cheat codes for single player games that help you. With them, you can customise the game to your liking. You can easily reassign the keys for the cheats, whether you are a premium user or not, so that the default key settings don't get in your way. You can find an overview of our PLITCH codes in our cheat table.
There is no shame in cheating in single player games - on the contrary! When you use our codes in single player games, you can improve your gaming experience and get more for the money you spent on the game. Download the PLITCH client now and see for yourself.
Our trainers are always specifically tested by our patching team, so you can be sure that everything works. Our PLITCH trainers are always up to date, so don't worry about the latest patches!
What will your city in Anno 1800 look like? The gaming fun is waiting for you! With PLITCH, you can easily get all the resources and raw materials!
Get PLITCH Premium - play by
your own

rules
PLITCH is a Freemium Software covering 4,200+ PC games. Every game has a limited set of free cheats that you can use as you wish.
However, to gain full and unlimited access to our entire database of 59,700+ cheats you need to upgrade to PLITCH PREMIUM.
Anno 1800 Community Board