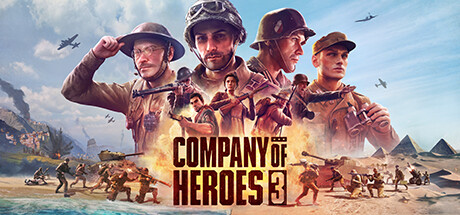 Free Cheats
Activate First
Prepare
Money/Resources
Add fuel
Add manpower
Weapons
Add munitions
Premium Cheats
Money/Resources
Infinite fuel (player)
Low fuel (player)
Infinite manpower (player)
Low manpower (player)
Infinite fuel (AI)
No fuel (AI)
Infinite manpower (AI)
No manpower (AI)
Set command points
Weapons
Infinite munitions (player)
Low munitions (player)
Infinite munitions (AI)
No munitions (Ai)
Health/Energy
Godmode
Skills/Experience
Instant skill cooldown
Units
Fast recruit
Set unitcounter to 1
Buildings
Instant build
AI
One-Hit-Kill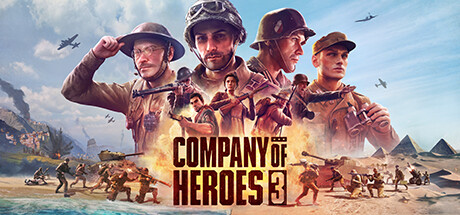 PLITCH is an independent PC software with 53400+ cheats for 3900+ PC games, including
23 cheats
for
Company of Heroes 3
About: Company of Heroes 3
Developer:
Relic Entertainment
Latest Game Version:
1.0.7.9932
Are you ready to rewrite history?
Outmaneuver your enemies with our Company of Heroes 3 PC cheats
Play Company of Heroes 3 with our PLITCH cheats!
Company of Heroes 3 is a real-time strategy game that promises to deliver intense tactical battles set during World War II. If you're planning to dive into this game, you might be interested in using cheats to gain an edge over your opponents. For that, PLITCH provides you with a Company of Heroes 3 trainer that includes all the cheat codes you could possibly need.

We offer a wide variety of cheats for over 3,800 different games, including Company of Heroes 3. With PLITCH, you can access a range of cheats that can help you outmaneuver your enemies and secure victory on the battlefield.

Some Company of Heroes 3 cheats you can find on PLITCH include Godmode, instant build, or instant skill cooldown. These cheats can make your gameplay experience more enjoyable and give you a significant advantage over your opponents. If you want to make the game harder, try our "infinite munitions (AI)," "infinite fuel (AI)," or "infinite manpower (AI)" codes.

Using PLITCH for Company of Heroes 3 cheats is also safe and user-friendly. PLITCH's cheat software is easy to use, and we make sure that all cheats can only be used in single-player mode.

So if you want to dominate the battlefield in Company of Heroes 3, consider using PLITCH for cheats. With PLITCH, you can get the cheats you need to achieve victory and make your gameplay experience even more exciting.

Happy Gaming!
Get PLITCH Premium - play by
your own

rules
PLITCH is a Freemium Software covering 3,900+ PC games. Every game has a limited set of free cheats that you can use as you wish.
However, to gain full and unlimited access to our entire database of 53,400+ cheats you need to upgrade to PLITCH PREMIUM.
Company of Heroes 3 Community Board