BLEACH Brave Souls


Trainer & Cheats

by

BLEACH Brave Souls


Trainer & Cheats

by

Top 2 cheats in PLITCH
Free Cheats
Heal selected character
Godmode
See all cheats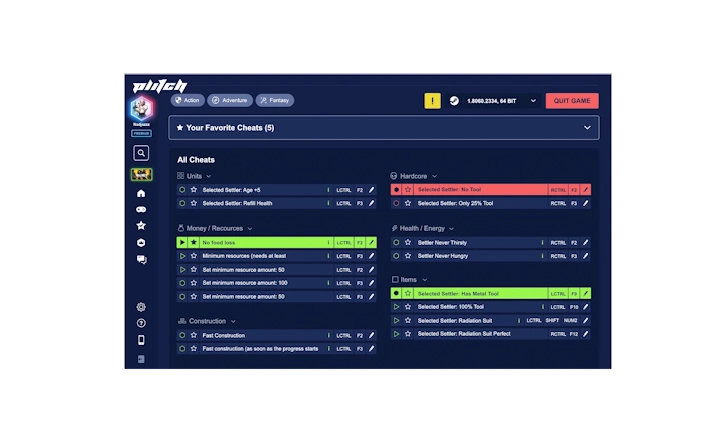 3 Cheat Codes
BLEACH Brave Souls
Download and install PLITCH.
Create a free or premium account.
Open the client, search for your game, and start PLITCHing.*
* You need to purchase BLEACH Brave Souls in one of the supported stores to use it with PLITCH.
Free Cheats for BLEACH Brave Souls
These cheats are for free and available for everyone.
FAQ and More
BLEACH Brave Souls - Unleash the Power Within!
Welcome to BLEACH Brave Souls, the exciting 3D action game based on the mega-hit manga and anime series BLEACH! In this title, you'll get to build a team of your favorite BLEACH characters and take them into battle against some of the most fearsome foes in the series! Of course, PLITCH has various cheat codes to offer which will help you lead your team to victory. The BLEACH Brave Souls trainer and BLEACH Brave Souls cheats guarantee your success.
Supported Stores*:
Developer: Release Year: Latest Trainer Update:
Full Name: Publisher:
BLEACH Brave Souls
KLab Inc.
You may also like these games